Philips StyleShaver Review – There are plenty of great shavers around. My most favorite one so far is the Philips SensoTouch 3D that I reviewed 4 years ago. In fact, I'm still using it at the moment for my clean-shave needs.
At times, however,  you don't want a clean shave. For a more masculine look, you probably want to grow a beard or stubble. For things like these, the SensoTouch 3D can't help you out. However, with the latest StyleShaver from Philips, you can have an option to maintain any style of facial hair you want in a single product. Including a clean shave.
Packaging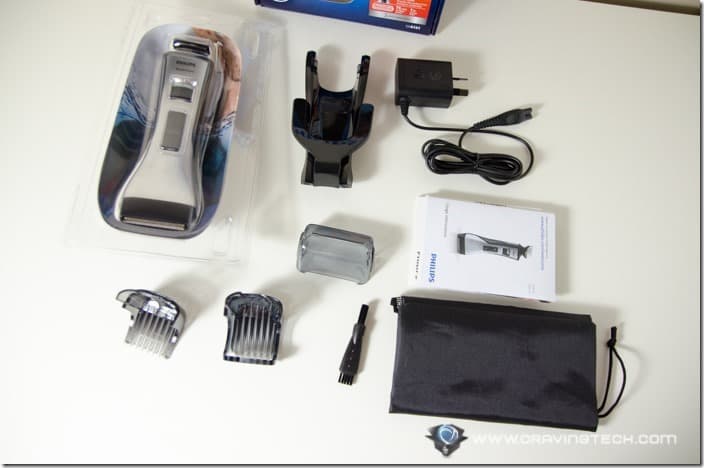 Design & Feature
Philips StyleShaver is a dual-ended beard styler and shaver with a mix of brushed chrome and black coating, making it a stylish styler to behold. The battery status illuminates either in white (full battery or charging) or orange (about 10 minutes of battery left). Even the battery LED has a stylish look-and-feel to it.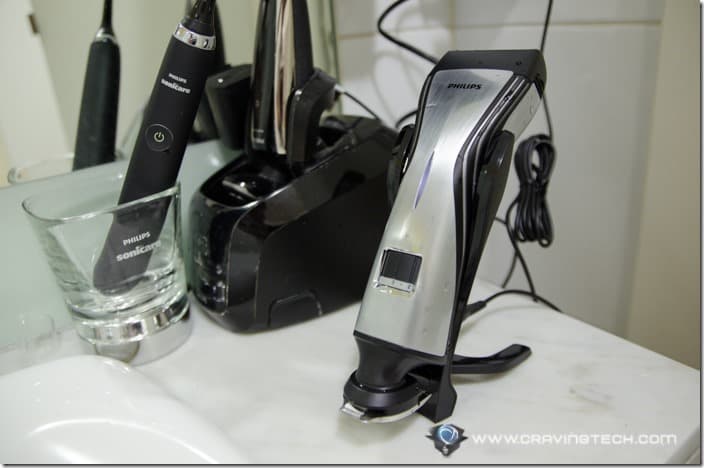 According to Philips, with just a 1-hour charge, you can get around 75 minutes out of the StyleShaver. A simple charging dock is included in the packaging so you can showcase the unit on top of your bathroom bench. I wish the charging dock (if you can call it a dock) can look cooler but it's quite compact, so I'm not going to complain.
You can also activate the travel lock by pressing and holding any button (trimmer or shaver) for 3 seconds, like the SensoTouch 3D. This will prevent the unit from turning on accidentally while it's inside your traveling bag. A traveling pouch is included but it looks kinda cheap compared to the rest of the package.
Trimmer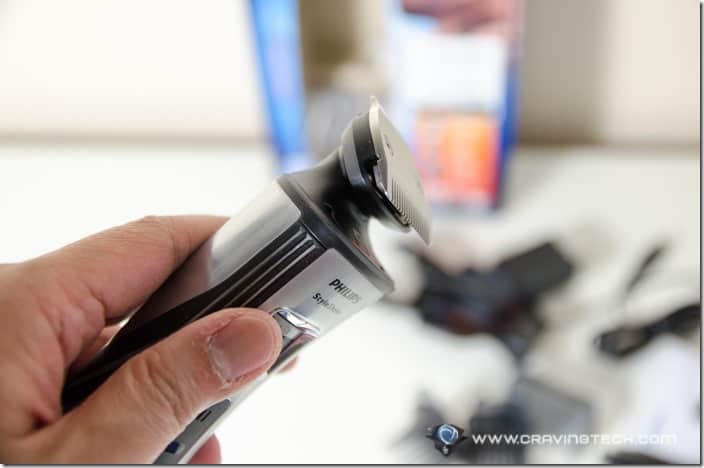 For beard & stubble care, the StyleShaver offers 12 different settings from 0.5mm to 10mm so you can get the perfect beard length you want. You can change the length setting via the zoom wheel and to start trimming, simply press the trimmer button.
With the help of the comb and the full metal trimmer (32mm), it's really easy to shave through the skin smoothly and accurately. I'm not a fan of beard so I opted to have the StyleShaver made me the lowest-cut stubble.
From what I called a messy hair show on my face before (see below), the StyleShaver trimmed my beard cleanly and evenly. All I need to do was glide the trimmer with the comb for a few passes and let StyleShaver do the rest. Uneven beard hairs around my face were trimmed nicely and evenly.
Before vs After (with the shortest trim settings):
Take the comb off and you have a choice of using either the 32mm or 15mm to further trim hard-to-reach places (such as under the nose) that can't be reached easily with the Beard comb. The head can also be rotated easily (32mm or 15mm) to suit the area you are working on to trim more accurately.
Shaver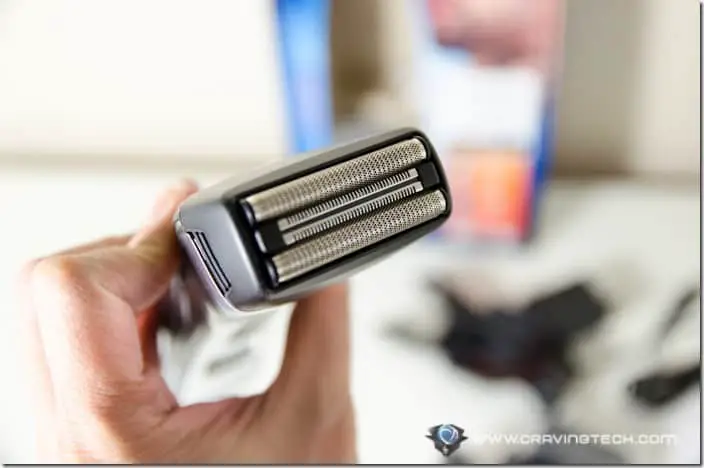 The dual foil shaver is at the other end of the trimmer. It's for those who want a completely clean shave, or to work on smaller patches of wild hair during the trimming process. In my experience, the shaver can give a really short shave compared to my SensoTouch 3D (or maybe I need to change the blades). It also does this with lesser amount of passes, especially around the challenging areas around the neck.
Even my friends could notice how clean I look from shaving with the StyleShaver.
It shaves so well that I don't feel much pain after applying my aftershave lotion. In fact, there were no itches that I usually got from shaving that I don't feel the need of using my aftershave lotion at all.
Both trimmer and shaver heads can be used wet or dry without any performance loss. They are also easy to clean, simply by rinsing the heads under the tap. The shaver cap can be lifted easily so you can wash the blades within.
Philips StyleShaver Review Conclusion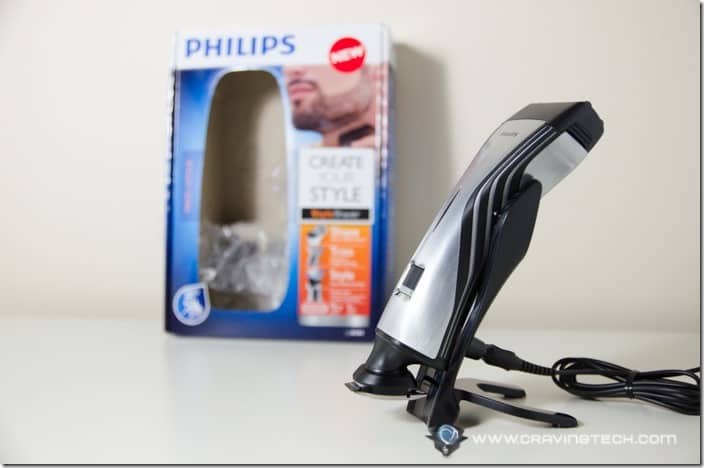 With the Philips StyleShaver, I can choose to have a perfectly trimmed stubble at certain length or a totally clean shave. If you are growing a beard, the product will help you out to maintain an even length of beard hair. There are easy-to-use length settings for the trimmer along with a comb to make your trimming process a more enjoyable experience.
I personally love the dual foil shaver as it can cut away longer hair easily and gives me a closer shave even on hard places like around my neck.
Easy trimming, easy shaving, and easy cleaning. A great combo for all hairy men!
Disclosure: Sample was provided for the review, but all opinions are 100% mine
[AMAZONPRODUCTS asin="B007VB50JW"]