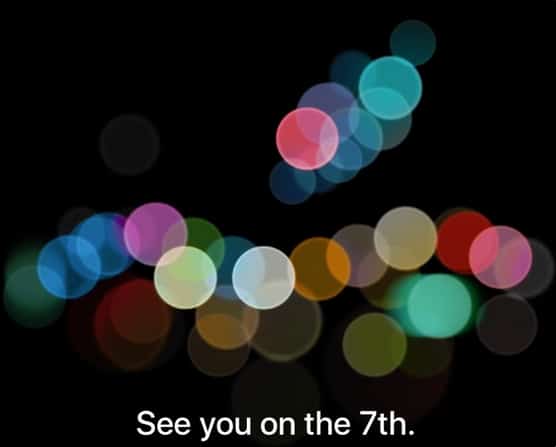 Apple has officially sent the invitation to the media to attend an upcoming launch event on the 7th of September. Though it is not clear from the invitation what the event is all about, all recent leaks and rumours point to the announcement of the new iPhone.
The new iPhone 7 (or it may even be called something else) should also be available to pre-order in the same month, most likely on the Friday the week after – with reviews embargo lifted a few days before (from past experiences).
In case you haven't been following the ahem, gossips, the next generation of iPhone will not have a radical, new design. It will look very similar to iPhone 6/iPhone 6s, but possibly slimmer.
Other possible changes from the leaks so far:
An all new, improved camera with dual-lens feature (though it may be reserved for the bigger version iPhone 7 Plus). Hence, the mystery bokeh from the intivation
Non-physical home button
No headphone jack; Apple might include Lightning earphones in the packaging
More waterproof than the iPhone 6s
Gorilla Glass 5 screen
Those who plan to get a new iPhone this week or the week after should wait until Apple has announced the new iPhone. iPhone 6 and 6s prices should drop if you decide to wait just a bit longer.
If you don't need the new features and are willing to wait for next year, the iPhone 8 (or whatever they are going to call it) is rumoured to come with a new all-glass design, OLED screen, and other surprises.