Note: This is a guest post written by Luke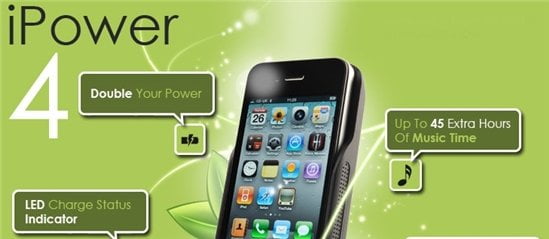 Latest gadgets for 2011 – Want to know the latest new gadgets for 2011? There's no doubt that we are fully immersed in the electronics age. The gadgets get cooler, our lives get easier and our ability to stay connected continues to grow. Here are the coolest and hottest new gadgets that have hit the market in 2011, add a few to your Christmas wish list.

Latest gadgets for 2011 – Polaroid GL20 Camera Sunglasses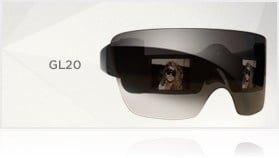 James Bond move over, because the gadgets once reserved for the spy world are now available for the rest of the world. Created by the innovative minds at Polaroid and already being worn by the likes of Lady GaGa herself, these glasses feature a built-in camera. Users can instantly take a picture and upload it. The image can even be displayed on the sunglasses' LCD screen for the other people around to see and enjoy. Forget about lugging around a camera at the theme park, just slip on your clever sunglasses and start catching truly spontaneous pictures.
Latest gadgets for 2011 – Innex Electrohub Charger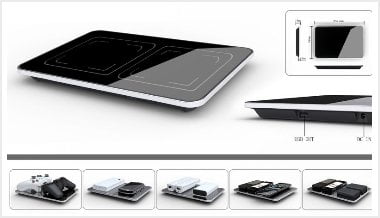 There's no reason to carry multiple cords and have to deal with finding extra outlets when you have this clever charging system. The gadgets simply lie on the pad and are charged with induction forces. It's ideal for travel but can also help clean up the counters and tops of dressers on the home front. With the ability to charge up to 6 devices at one time, the system will work with mobile phones, iPods, video game remotes and many more devices.
Innex Electrohub Charger (via Consumer Electronics Daily News)
Latest gadgets for 2011 – Earthmate GPS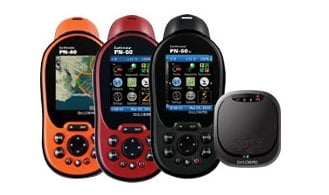 GPS systems for cars are great, except that you can't take them in the woods. Smart phones with map features are also cool, as long as you are in cell phone range. If you are a hiker, hunter or general outdoorsman, then the Earthmate GPS is for you. It works where cell phones won't, is a completely hand-held GPS and you can also use it to send and receive text messages. The buddy system is still important, but with this device you can send a text message for help and provide searchers with an easy way to find you.
Latest gadgets for 2011 – iPower3 and iPower4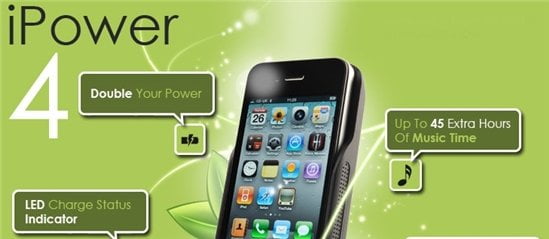 The biggest drawback of the iPhone is a short battery life. Mi Suny is here to help with that issue, however, bringing green energy and longer battery life to Apple customers. This clever charger uses the sun to keep the iPhone going longer on a charge, without any extra cords or electricity required. The sleeve can actually collect enough energy from the sun to provide two full charges to your phone so you can stay in touch your friends and keep running the business while also being green.
Latest gadgets for 2011 – Kinect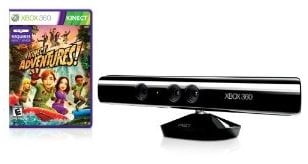 Wii took away the cords and now Microsoft is taking away the controllers completely. This gadget was so hot at the end of 2010 that stores couldn't keep it on the shelves at Christmas time. This year it has proven to have staying power as more people discover how much fun it is to be the controller. Gaming is entering the next level, and couch potato gamers are getting a great workout in the process.
Latest gadgets for 2011 – RCA Airpower Portable Charge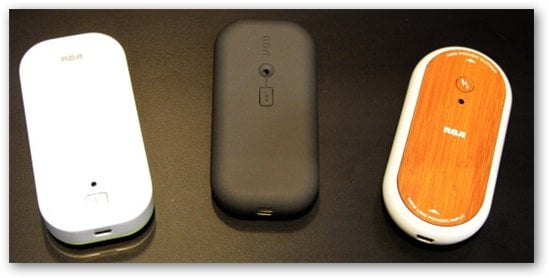 RCA has discovered how to take advantage of the free power offered by WiFi signals to keep your phone charged. It can also work with digital cameras, camcorders, music players and other low power portable electronics. Forget about finding a port or an outlet, you can now charge your phone while you enjoy coffee or shopping at any facility that offers free WiFi. The charging stations are fully portable and can be used to charge your devices as effectively as traditional power sourced.
RCA Airpower Portable Charge (via Android Police)
Latest gadgets for 2011- Motorola Xoom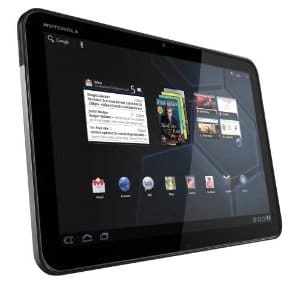 Available in time for the holiday rush, this tablet is designed to run on the Honeycomb used by Android 3.0's. The screen is a fully 10.1" featuring 1280×800 pixels. A dual-core processor runs the system while you can choose between a 2-MP and a 5-MP camera for taking pictures. With 32GB of internal storage and SD capabilities, there's not much you can't do with this tablet.
Latest gadgets for 2011 – Closing words
The coolest gadgets of 2011 are going to be hot choices for the holiday season. Make your choices now and then start watching for the great deals to come along. Whether you are looking for better ways to keep the devices charged or want to join the spy world, the technological gadgets of today are prepared to deliver.
Note: This guest post is written by Luke.