Today I was invited by Microsoft to attend the Office and SharePoint 2010 launch in Sydney. There were lots of journalists from popular media/sites such as ABC, Lifehacker, and other tech enthusiasts pouring into the venue which was held near the Sydney Harbour Bridge.
Unfortunately I didn't bring my DSLR camera so apologize for the quality of the photos taken with my point-and-shoot, Ricoh CX2.
Some photos before the event started: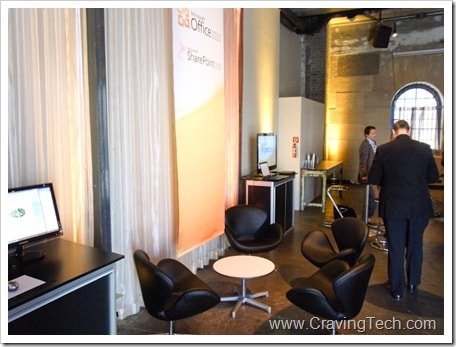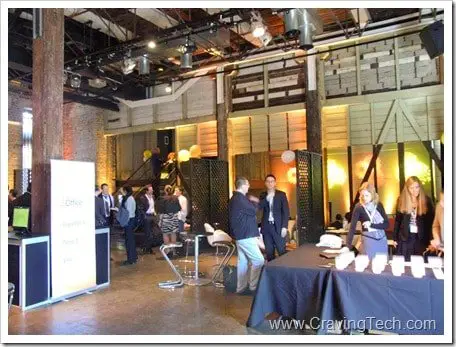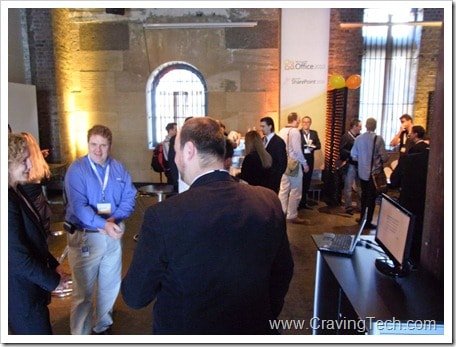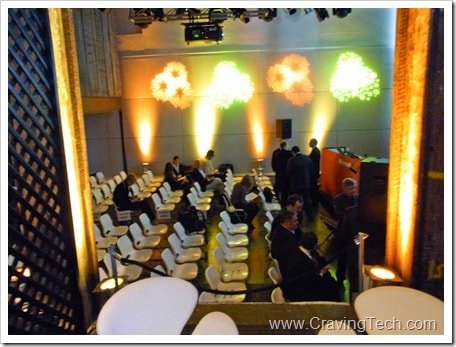 Oscar Trimboli, Microsoft Director Information Worker Business Group for Microsoft Australia, opened the event and also lead most of the sessions, including the interviews.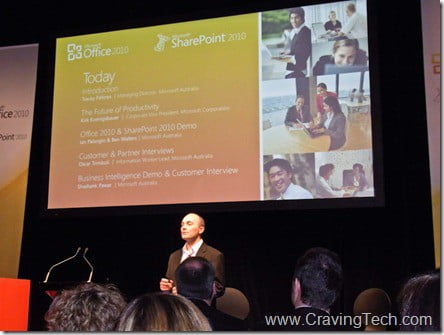 We also had Tracey Fellows, Microsoft Australia's Managing Director, giving an introduction about the Office evolution, focusing on bringing out new ideas and new ways of life. She said there were about 8.6 million customers using the Office 2010 Beta so it is quite an awesome figure! She also talked about how the focus of today has all been about the Cloud technology.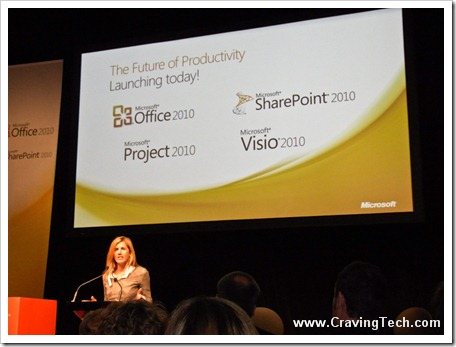 Kirk Koenigsbauer, Corporate Vice President of the Office Business Productivity Group, talked about the Future or Productivity. Again, emphasizing that all technologies are moving to the Cloud and how 2.3 billion dollars are invested in building Cloud infrastructures by Microsoft.
We then was sent into awe as the first live demonstrations were made on Office +SharePoint 2010 and how they collaborate together easily and intuitively by Ian Palangio and Ben Walters.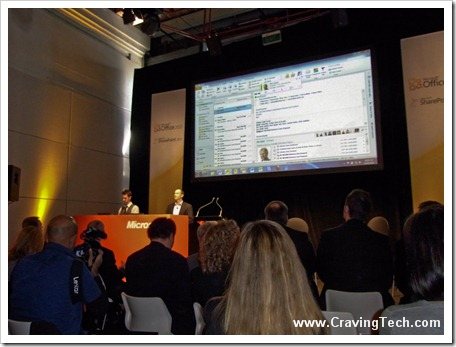 This is my first time ever been exposed to Microsoft SharePoint and I have to admit that I'm stoked as how easy it is to collaborate in SharePoint. Everything is fully integrated with Office 2010 and there is also a web version so you can still collaborate effectively even with those who don't have Office 2010 installed in their machine. All you need is a browser, so effectively you can also access it from your mobile devices.
Microsoft has also realized that not everyone is using an Internet Explorer and in fact one of the demo was shown using Mozilla Firefox on purpose :)
A few of us were staying for the Reviewers' Workshop after the launch for a more in-depth look at Office and SharePoint 2010, lead by Shashank Pawar, Ian Palangio and Ben Walters.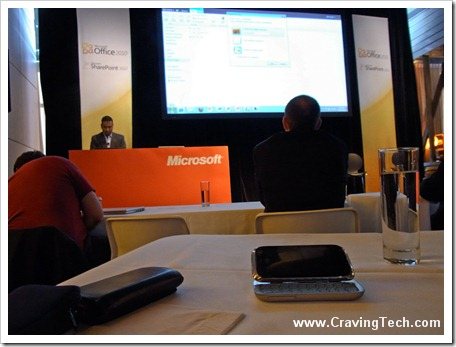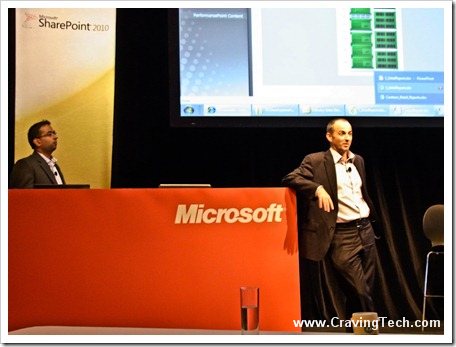 Some of the highlighted features in Office 2010
Microsoft Word 2010
Background removal feature and other crucial photo editing effects.
Shows who is editing a document and what section (with SharePoint), locking a specific section rather than a whole document.
Microsoft OneNote 2010
Ability to take notes from browsers, Word, etc.
Text recognition: Handwritten and OCR (search text within an image screenshot, which I found pretty cool and handy to have if you have lots of scanned documents).
Microsoft Outlook 2010
The new conversation threads
Cleanup noise by removing clutter/duplicates in the conversations
Ignore conversation if you don't want to follow about a certain topic anymore (this is very useful if you are in a mailing list). All future emails on that conversation will be sent to the Deleted Items folder.
Voice mail messages are transcribed to text automatically
Microsoft PowerPoint 2010
Can edit a video, trim, concert to B&W, and also broadcast the url to be shared to others. Viewers can see in a browser without the need to have the application installed in Mobile or on the PC.
Ability to compress media to different qualities and also optimize trimmed embedded video.
Microsoft Excel 2010
4 million rows is now possible in Excel
Sorting 4 million records took less than a sec (or even half of a sec on the demo)
Can use data from multiple sources (Azure, Oracle, etc) and auto detect relationships.
Can save to a SharePoint server and view the reports on the web
Create/Insert Sparklines easily
Co authoring feature, changes are updated immediately, synced online
These are just a few of them though from the notes that I took today. Other bunch of features are still to be explored but check out more details on the Microsoft Office 2010 launch official site.
We were also given some goodies after the event, including a license of Microsoft Office 2010 for us to play around with. Microsoft Office 2010 will go retail in Australia on 15th June 2010.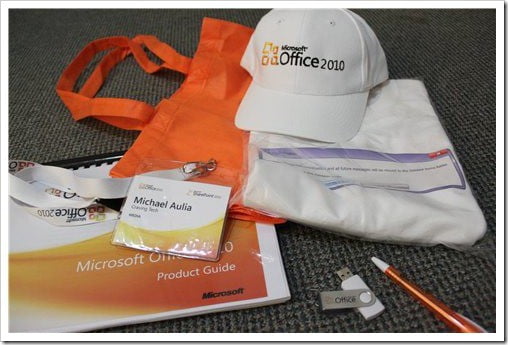 and OH, I forgot to include some photos before I headed back to the airport: