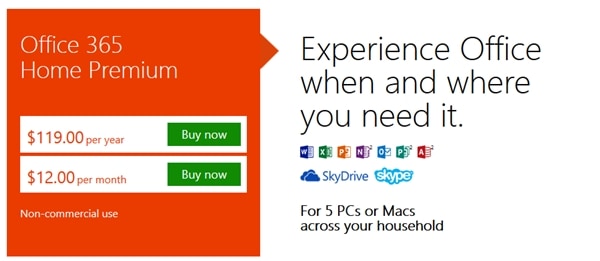 Microsoft Office 365 Home Premium is the newest Office 2013 based on a subscription model and redesigned for the cloud. In previous Microsoft Office suites, consumers normally had to pay once to get the product out of the shelf but with Office 365 Home Premium, average consumers can choose a yearly subscription for $119 AUD or a monthly for $12 AUD. Not to mention that the license can cover installing and activating Office 2013 in 5 different devices!
Now, that's a bargain.
Not only that, the subscription also gains you an extra 20GB of SkyDrive storage, 60 minutes of Skype calls per month, and free future updates to the Office suite.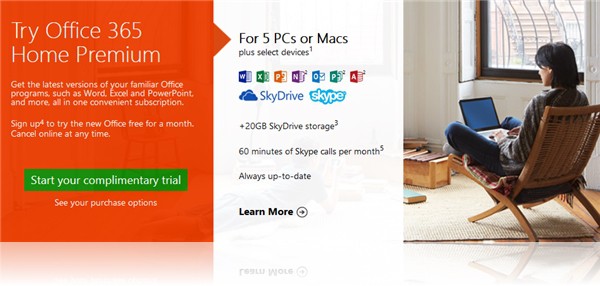 The new Office 2013 is not just an upgraded version of the previous Office, but was redesigned and reinvented as a cloud service. You can always access your Office files anywhere in the cloud on your devices, collaborate easily with others, and do more.
There is also an Office 365 University edition for university students and staffs at $99 AUD for a 4-year subscription. If really don't want to "rent" Microsoft Office (as in paying the subscription model), you can go back to the traditional way of purchasing the package: Office Home and Student 2013, Office Home and Business 2013, and Office Professional 2013 will be available for purchase at retail for RRP $169, $299 and $599 respectively. I believe you can only install them in a single machine though.
Thanks to Microsoft, I'm in the process of reviewing Office 365 Home Premium and will write a separate post by the end of this week.
There is also a 30-day trial if you want to give it a try or to find out what's new at Office.com.