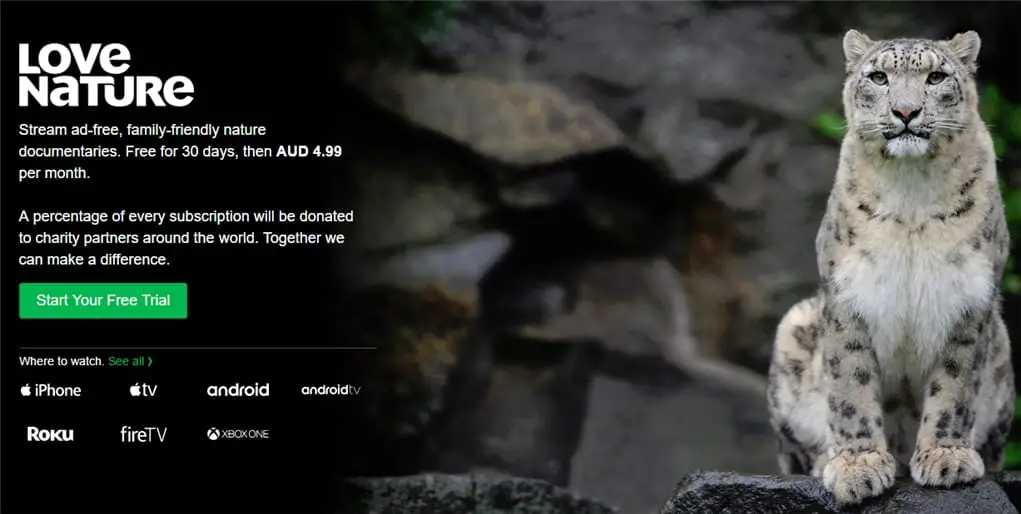 We all love Netflix and there are lots of shows that I haven't even tapped into yet. Now, a new, international wildlife documentary video on demand service (like Netflix) called "Love Nature" has launched in Australia.
Love Nature features more than 250 hours of wildlife contents at the comfort of your home, and also available to stream on mobile devices (just be careful with your mobile data). It offers 4K (Ultra-HD) wildlife & nature documentaries and series, brought to you by Blue Ant Media and Smithsonian Networks (a CBS company).
Some of the offered contents:
'Camp Zambia: The Big Dry' by Plimsoll Productions
'Strange Creatures' (I watched a few of the preview episodes on the weekend)
IMAX 4K Film: 'IMAX:Dolphins' which is narrated by Pierce Brosnan
A seven-part 4K series 'Strange Creatures'
'Ocean Voyager' , narrated by Merryl Streep
and more
The service is available for a one-month FREE trial, followed by A$4.99 a month. There is also a limited time offer to get a 50% OFF for the first 12 months using the promo code GETCLOSER, so if you want to give the service a try, this is a good bargain.
To Animel Planet and Discovery Channel lovers, you should definitely give the Love Nature service a go. More contents will be added and you can satisfy your nature cravings wherever, whenever. This is also a good program for your kids (in my opinion) so they can learn more about animals and nature.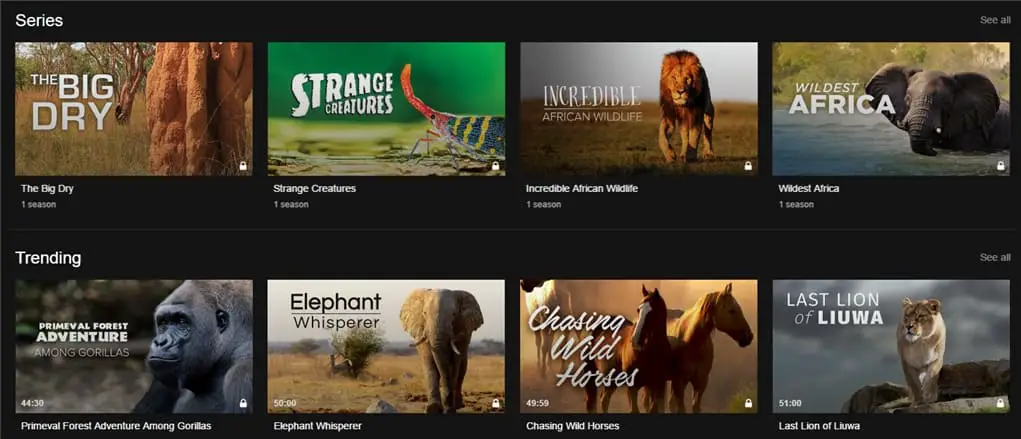 Love Nature is accessible on your television (through Apple TV, Roku, Xbox One, Chromecast, and more), mobile device (Android and iOS), and also on your computer.
Do you know that Slots are mostly killed while they are going to do 'number two' (i.e pooping)? That is because they have to go down from the tree to do it and that's when they are most vulnerable. I knew this from one of the 'Strange Creatures' episode. Cool, eh? Lots of other cool info to find through Love Nature.