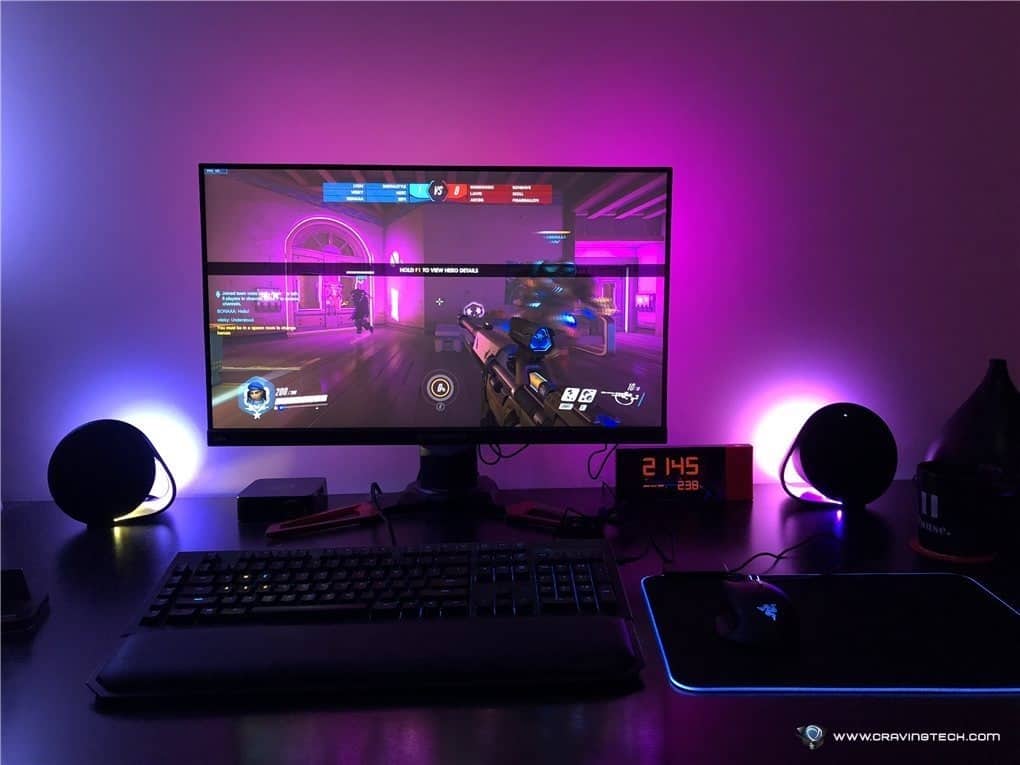 Owners of Logitech G560 have been complaining about the really high/loud audio output (i.e speakers volume) coming out of their Logitech G560 gaming speakers.
In my case, I only have it at 2/100 volume level on Windows and it already feels loud. You can imagine the surprise that others had when they set it at 30-50 and didn't know it was going to shake their ear drums.
Logitech has listened to the feedback and is now ready to release the firmware update for the Logitech G560 (with version number 122.2.1).
The complete G560 firmware update changes (according to a Logitech representative at Reddit):
Fixed distortion issues with Bluetooth audio streams
Increased output power of headphone out
Default playback volume changed to 20%
Volume curve is smoother
Fixed distortion issues with mixed streams
Fixed potential lock up if G-Key was pressed repeatedly
Fixed issue where device could still enter standby mode with low signal audio
Reduced threshold level for audio lighting
To update your Logitech G560 to fix the audio/volume loud issue:
Make sure your G560 is connected to the computer via USB.
Download and launch the firmware
Click Start, and run the firmware with G560 plugged into PC.
Follow on-screen instructions as directed.
When the firmware finishes, disconnect G560 from PC
Unplug G560 from the power outlet
Restart your PC
Plug G560 speakers back into the power
Connect the G560 USB to your PC
Start LGS and enjoy your speakers!