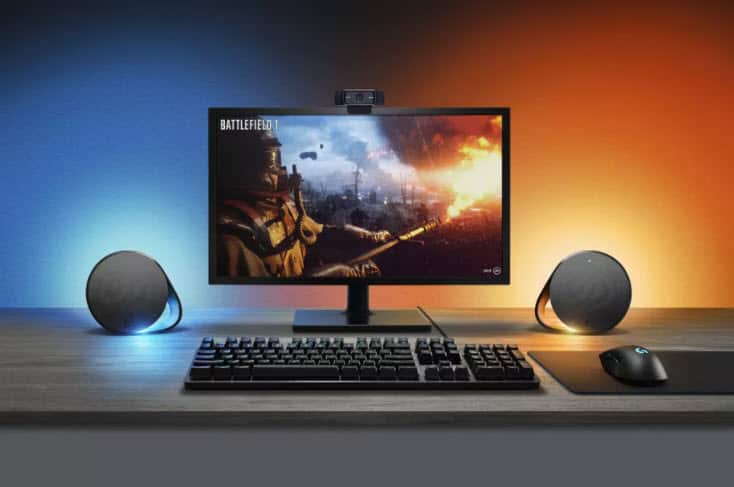 Logitech G Australia has just announced the availability of 2 new gaming gears – Logitech G560 RGB PC Gaming Speakers and Logitech G512 RGB Mechanical Gaming Keyboard.
These 2 new additions should complement your Logitech G502 or G903 with the POWERPLAY Wireless Charging if you have one (check out Craving Tech's review if you are thinking to get one).
---
What makes these 2 new gaming gears exciting is perhaps Logitech's new LIGHTSYNC technology, which synchronises both lights and sounds to gameplay.
According to Ujesh Desai, Vice President and General Manager of Logitech Gaming, "With LIGHTSYNC technology we are able to add real intelligence to what RGB lighting can do – synchronising audio and RGB lighting to on-screen gameplay".
You might probably think that this is nothing new – after all, we've seen Razer Chroma and their supported peripherals for years (not to mention their new recent support with Philips HUE). However, Logitech LIGHTSYNC seems to be able to do more.
On the software side, it can automatically detect colours from the screen (which sounds a lot like the Lightpack I'm using on my monitor). This means if you are watching movies or even playing games that don't directly support LIGHTSYNC yet, you still be able to see colours syncing together with what's displayed on your monitor! We don't have a review unit just yet to test out, but this will definitely be interesting and a game changer to the gaming market.
The list of supported games are here but I hope they can add more in the future, especially Overwatch and Rainbow Six: Siege which I'm playing regularly at the moment.
Logitech G G560 PC Gaming Speaker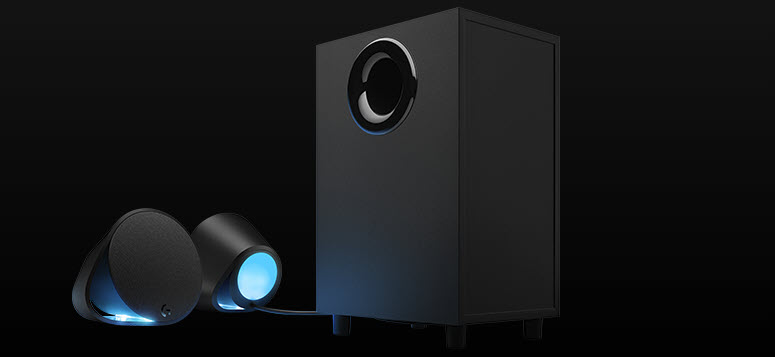 The Logitech G G560 is a stereo desktop speaker (2 satellite speakers) plus a down-firing subwoofer to rock your room. The system provides 240 Watts Peak/120 Watts RMS power, and 3D audio with DTS:X Ultra 1.0 for in-game positional audio. While I personally won't play online competitive games without my headset, it's great to know the the PC desktop speakers support this. There are times when I don't really want to wear a headset when I play and this should make gamers happy with the option.
The G560 also supports USB, 3.5mm, and Bluetooth so you can connect to multiple sources – though LIGHTSYNC RGB and DTS:X Ultra features are only available through USB. You can seamlessly switch between up to 4 connected devices.
The Logitech G G560 PC Gaming Speaker will be available at selected retailers from April 2018 for suggested retail prices of AU$279.95.
Logitech G G512 RGB Mechanical Gaming Keyboard
Similarly, the new mechanical gaming keyboard, G512 also supports LIGHTSYNC to complement the whole set up. It has 16.8 million RGB with customisable per key lighting and powered by Logitech's Romer-G switches.
You have an option to either pick the unit with Romer-G Tactile or Romer-G Linear, depending on your preference.
There doesn't seem to be a volume roller though, which I love on the Logitech G710 Plus and their other newer gaming keyboards.
The Logitech G G512 RGB Mechanical Gaming Keyboard will be available at selected retailers from April 2018 for suggested retail prices of AU$179.95