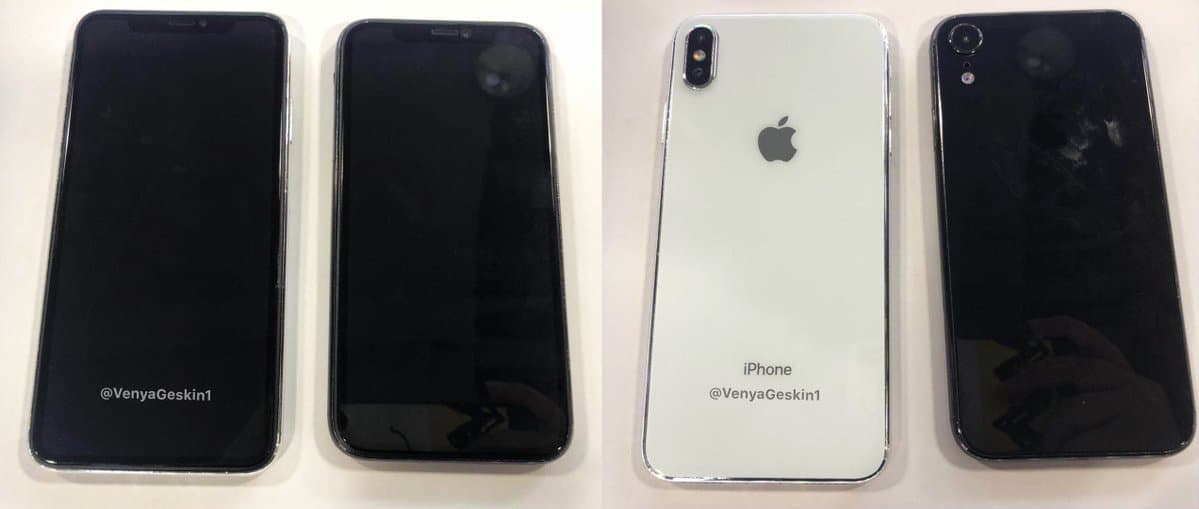 Rumours have been going around with a few leaks here and there that Apple has been busy making 3 different iPhone models for 2018.
As we all know, iPhone X was released last year (check out Craving Tech's review on the iPhone X after a month of use) and it's that time again for a new iPhone.
Not much rumours compared to last year in my opinion, especially on the internal side but we might see more things coming in the next month or so as it is near September, where Apple normally unveils a new iPhone out.
This time, a known leaker, Ben Geskin, posted on Twitter the prototypes of the next iPhone (2018) based on the leaked schematics earlier this year:
This is 2018 6.1-inch LCD iPhone X Lite and 6.5-inch OLED iPhone X Plus (renders, comparisons, dimensions) on behalf of @wylsacomhttps://t.co/naEoqPbPEF pic.twitter.com/80V8Ds4ygF

— Ben Geskin (@VenyaGeskin1) June 1, 2018
iPhone X 6.1 LCD version (they might not call it an iPhone X anymore) is most likely to be considerably cheaper than the OLED version and I'd say it'll be like an iPhone SE line. It will not have a camera as good as the new iPhone X and iPhone X Plus.
2018 iPhone X Plus (6.5-inch) and iPhone (6.1-inch) Dummy Models. pic.twitter.com/QrgkT6u0vS

— Ben Geskin (@VenyaGeskin1) July 29, 2018
Note again that these are not leaked prototypes coming out from Apple production factories themselves, but were made based on the leaked schematics so we can have a look at what it looks and feels like in real life.
While it's harder to make a decision on which iPhone X 2018 to buy when Apple offers 3 different options (not to mention the dilemma in choosing the colours!), it at least opens up more options – which will lead to more iPhone sales.
Fans who swear bigger phone is better will definitely get the Plus, and those who didn't want to get the iPhone X last year because it's too expensive can opt for the LCD version. Those who don't like big phones can still grab the standard model too.
What will the new iPhone X 2018 line be called though? iPhone Xs, iPhone Xs Plus, and iPhone X SE? We'll find out soon enough.
Source: Cult of Mac