JBL Quantum 810 Wireless Review – JBL has been a major player in the audio industry with product offerings ranging from portable Bluetooth speakers like the Extreme 3 we've reviewed, soundbars, party speakers like the PartyBox On-The-Go, wireless earbuds like the Live Free NC+ TWS, and headsets.
JBL Quantum 810 resembles a premium and comfortable over-ear headset. This headset is the top of the line of wireless Quantum product series to date.
JBL Quantum 810 Review – Packaging Contents and Unboxing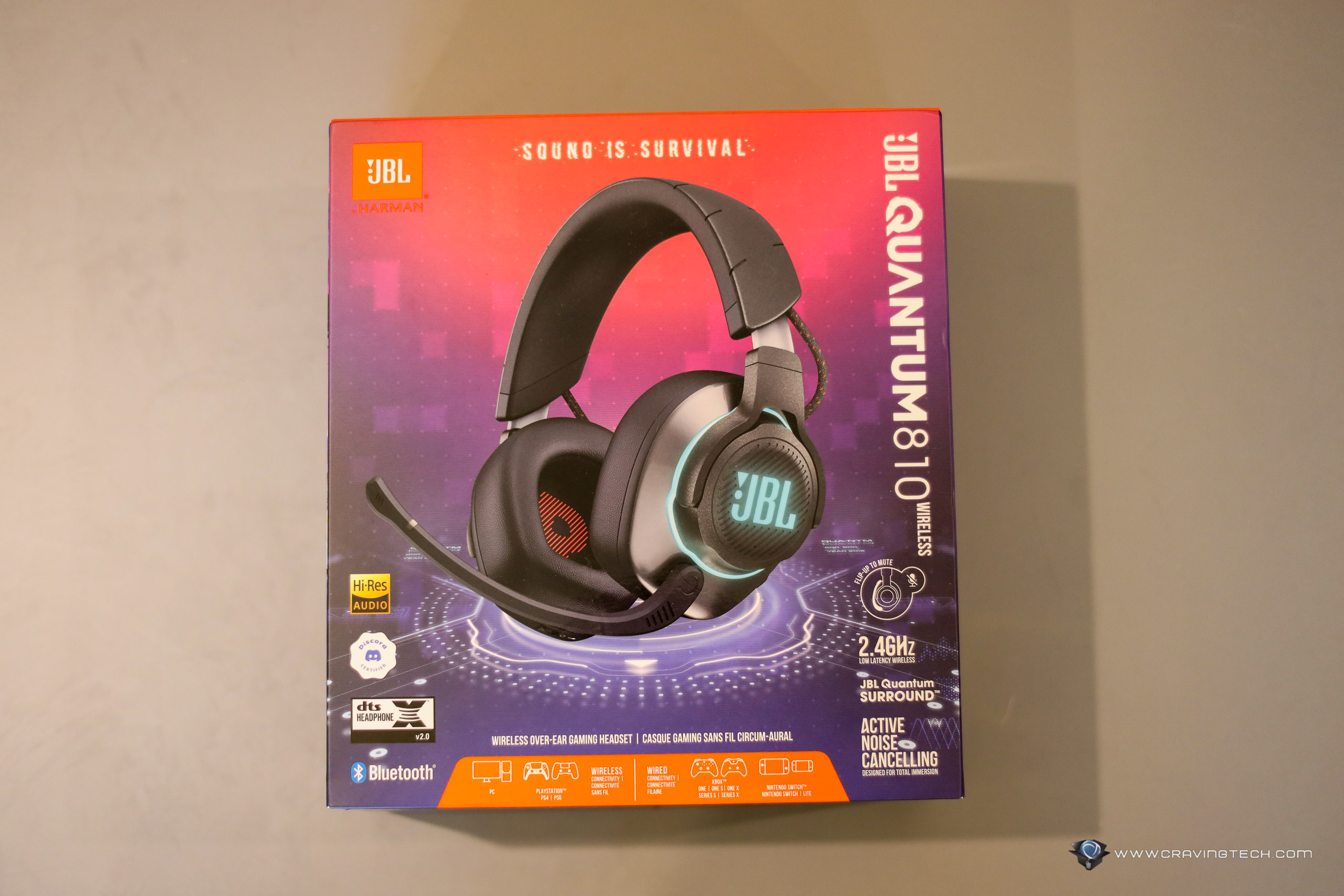 JBL Quantum 810 Review – Design & Features
JBL Quantum 810 supports both wireless 2.4Ghz via USB dongle and Bluetooth connectivity. The wireless 2.4GHz mode has options to enable either DTS Version 2 or JBL Quantum SurroundTM available exclusively for PC accompanied with JBL QuantumENGINE driver software.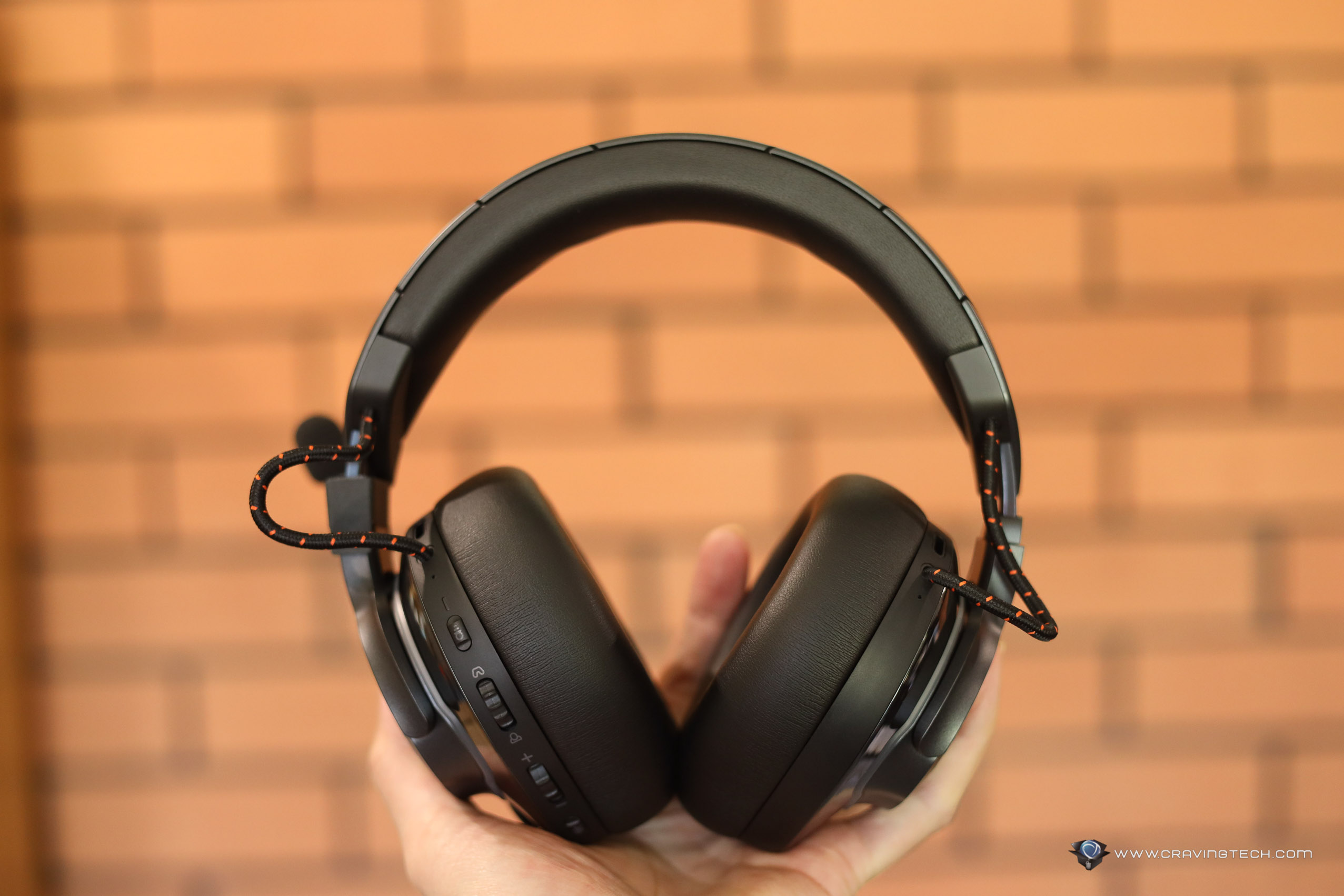 The inclusion of 3.5mm cable is to ensure most compatibility with consoles and devices.
JBL Quantum 810 offers complete flexibility to users owning multiple gaming platforms such as PC, Sony PlayStation, Xbox, Nintendo Switch and VR. Plus, Apple Macs and smartphones too. I can answer phones from the JBL Quantum 810 so this is a good start.
JBL Quantum 810 is an over-ear headset that already provides excellent noise shielding. The inclusion of Active Noise Cancellation (ANC) sets it even apart from headsets competition in the wireless gaming headset space given the price point. Similar to the top of the range noise cancelling headsets, you can enable TalkThrough which basically mutes the audio and lets me hear someone make a sudden conversation without having to take the headset off.
Sound quality is definitely better than the average gaming headsets. Hi-Res 50mm driver delivers clarity of all the full sound frequency. For PC users, I also get the benefit to tweak the sound output (EQ) through the supplied JBL QuantumENGINE to my liking.
Not only does the headset screams with premium materials, JBL Quantum 810 has a modern good looking design with the unique touch of coloured braided cable and nice leather-wrapped memory foam. The soft padding on JBL Quantum 810 is comfortable to use for long gaming sessions.
JBL Quantum 810 RGB lights are leaning to the elegant style, not overly done. If you are into lighting, the driver software lets you customise the lighting effect. I like the 'Sniper' light effect which basically is similar to the deep breathing effect where a sniper takes deep breaths before taking out his target.
Battery life is quoted for 43 hours and it's chargeable through the USB-C port that I'd like to see in all tech devices these days. I also can charge while wearing the headset if you need more juice. With my review unit, I could get around 5 days with 6 hours of use daily with medium volume and the battery indicator still shows 50%. Fully charging the headset only takes less than 3.5 hours and JBL also supplies the USB-C cable in the box. Nice work here, JBL!
Microphone solution is decent. The rubberised microphone is not the easiest material to adjust, but it can be muted easily with two ways: through a dedicated mute shortcut button or by flipping the microphone upward. There is also a mute light indicator to let me know whether I'm currently muting the microphone or not.
JBL Quantum 810 headset is certified for Discord use. The headset comes with a dedicated dial to let users prioritise sound volume between gaming and voice chat with your peers. It's nice to have as Discord is popular among cool kids nowadays.
JBL Quantum 810 is currently priced at AU$349 and available at JB Hi-Fi, The Good Guys, and other retailers around Australia.
Disclosure: JBL Quantum 810 Wireless review sample was supplied for reviewing