OPPO AX5 Review – Aside from the Find X, OPPO had always been focusing on a low to mid range smartphone market. Their latest mid-range phone is the OPPO R15 Pro which comes at a price of A$779 at JB Hi-Fi at the moment, offering smooth & quite snappy performance with a good camera.
But for those who doesn't need a phone with good camera and rarely play graphic-intensive games, the new OPPO AX5 is a low entry smartphone at half the price (A$379).
Surprisingly, OPPO includes a few interesting features that you don't normally find on a low budget phone like this.
OPPO AX5 Review – Packaging + Setup
OPPO still includes an applied screen protector and a good case inside the packaging, which is a nice gesture from OPPO. Using the Clone Phone feature, I managed to move across apps & some data from the OPPO R15 Pro to OPPO AX5 pretty easily.
OPPO AX5 Review – Design & Features
Designed with a diamond-shaped back cover and a 6.2″ screen with 88.8% screen to body ratio, the AX5 does not compromise on the display. Obviously, achieving this ratio means that the phone will have a notch, but we've all gotten used to that by now.
The phone feels light (weighs 168 grams) and great to carry as it has a perfect size for one-hand use. It's not slippery but the back cover is somewhat a fingerprint magnet, so you may have to wipe it pretty often.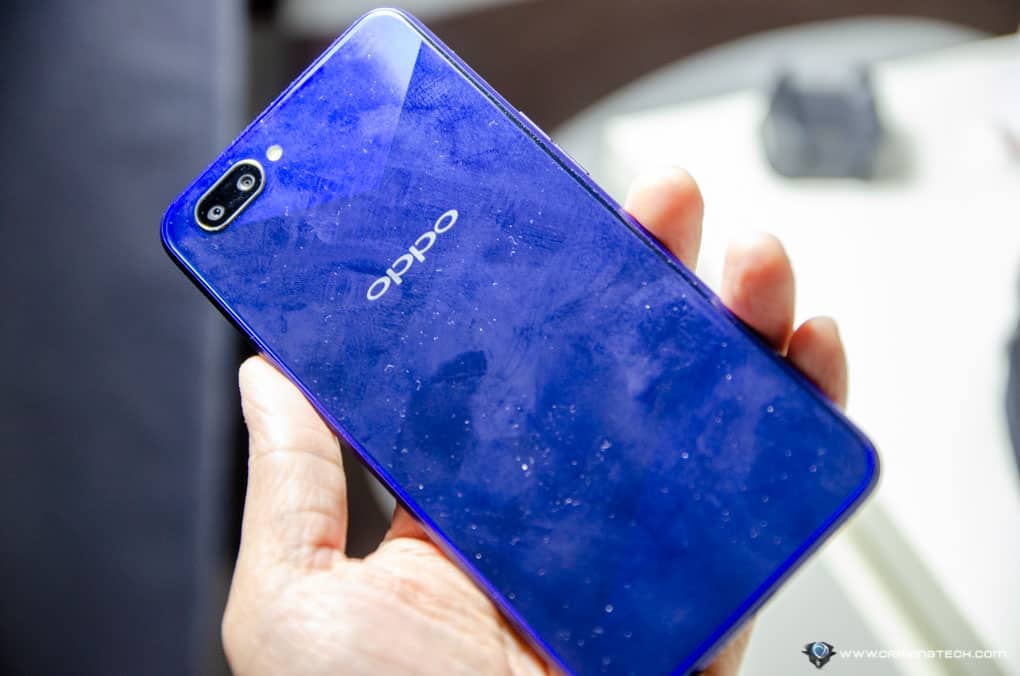 It comes with either a Diamond Blue or Diamond Pink colour option here in Australia.
OPPO AX5 is equipped with Qualcomm octa-core CPU and 4GB of RAM (64GB ROM for storage), which offers quite a decent performance across all daily tasks. Opening and running apps feel smooth but once you do a quick scroll (either on Facebook, Twitter, or a web browser), you'll see what you get with paying such a low price. The experience gets worse if you play graphic intensive games as the phone tries to keep up, and you'll find it stutter here and there.
However for browsing, chatting, and satisfying your social media needs, the phone does a great job and I have no complaints (except when I start playing games like Hearthstone – which is the only game I play on a smartphone at the moment).
Though it's a low budget phone, surprisingly OPPO includes some nifty features like Face Unlocking.
Face Unlocking
OPPO facial unlocking is quite successful and I happily used it each time I was reviewing an OPPO smartphone. The AX5 includes facial unlocking and it's as fast and reliable in unlocking the phone as the higher-end OPPO phones (or high-end phones in general).
Big Battery
OPPO AX5 houses a 4,230mAh battery within, which is quite unusual for a low budget phone. Even the OPPO R15 Pro is only powered by a 3,430mAh battery. As a result, a day use (and sometimes more) is possible with the OPPO AX5.
According to OPPO, the battery can last up to 17 hours due to the size and also thanks to the aggressive battery management in ColorOS.
Headphone Jack
If you still swear by listening to corded earphones or headphones with a 3.5mm, this is the phone for you definitely. In 2018, there are not many phones having this ahem, feature.
Dual SIM
If you have more than 1 number, OPPO AX5 also has a dual SIM cards slot.
Dual Lens Camera with Portrait mode
Surprisingly, Portrait mode makes it to OPPO AX5 as the phone comes with dual lens camera. This is only available on the rear camera so selfie portraits are not possible. I haven't properly tested the Portrait mode on the AX5 but here are some sample photos taken with OPPO AX5.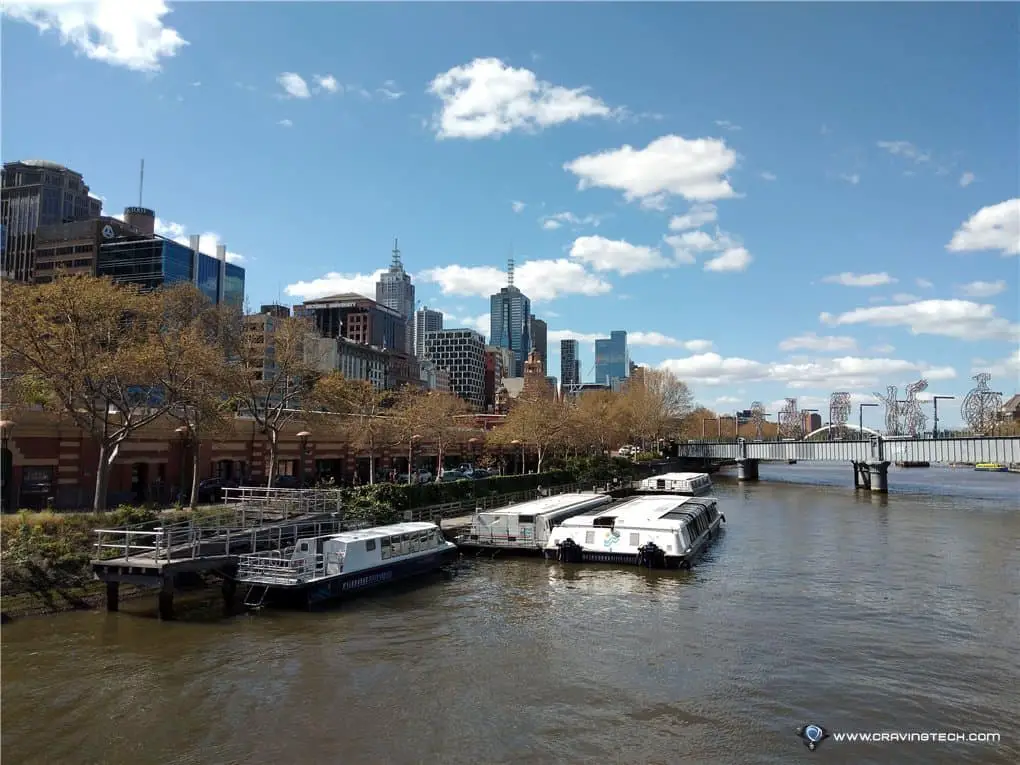 When there is enough light, photos are pretty crisp and they have a good balance of detail. But as expected, low light performance suffers with phones at this price range.
OPPO AX5 Review – Conclusion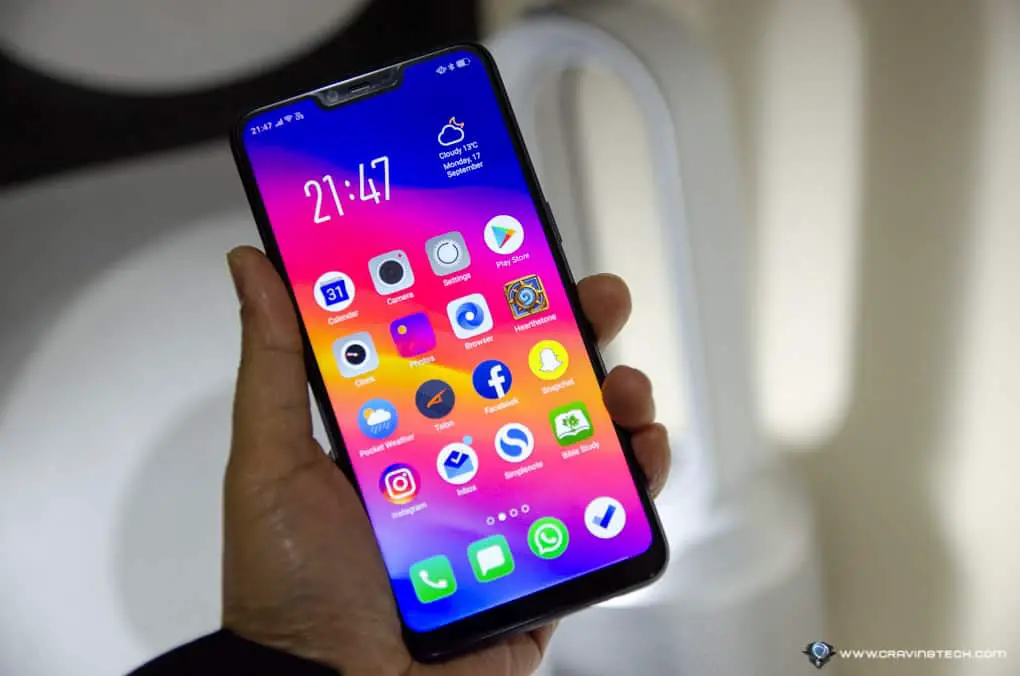 OPPO AX5 is a decent phone at a price of A$379. Don't get me wrong, it's no where close to a phone priced at 4 to 5 times higher for sure. It offers a decent performance as a daily driver for opening and running apps, making calls, chatting to friends and loved ones, and connecting through social media.
It has a great battery life and comes with nifty feature such OPPO's facial unlocking and portrait mode on dual lens camera. Graphic intensive games will feel jittery though still playable, and fast scrolling is not buttery smooth like a phone with higher processing power.
OPPO AX5 is a great phone as a backup or secondary phone, used for work, or when you don't require the highest graphical performance and best photos possible in low light.
Disclosure: OPPO AX5 review sample was supplied for reviewing but all opinions are mine and not paid