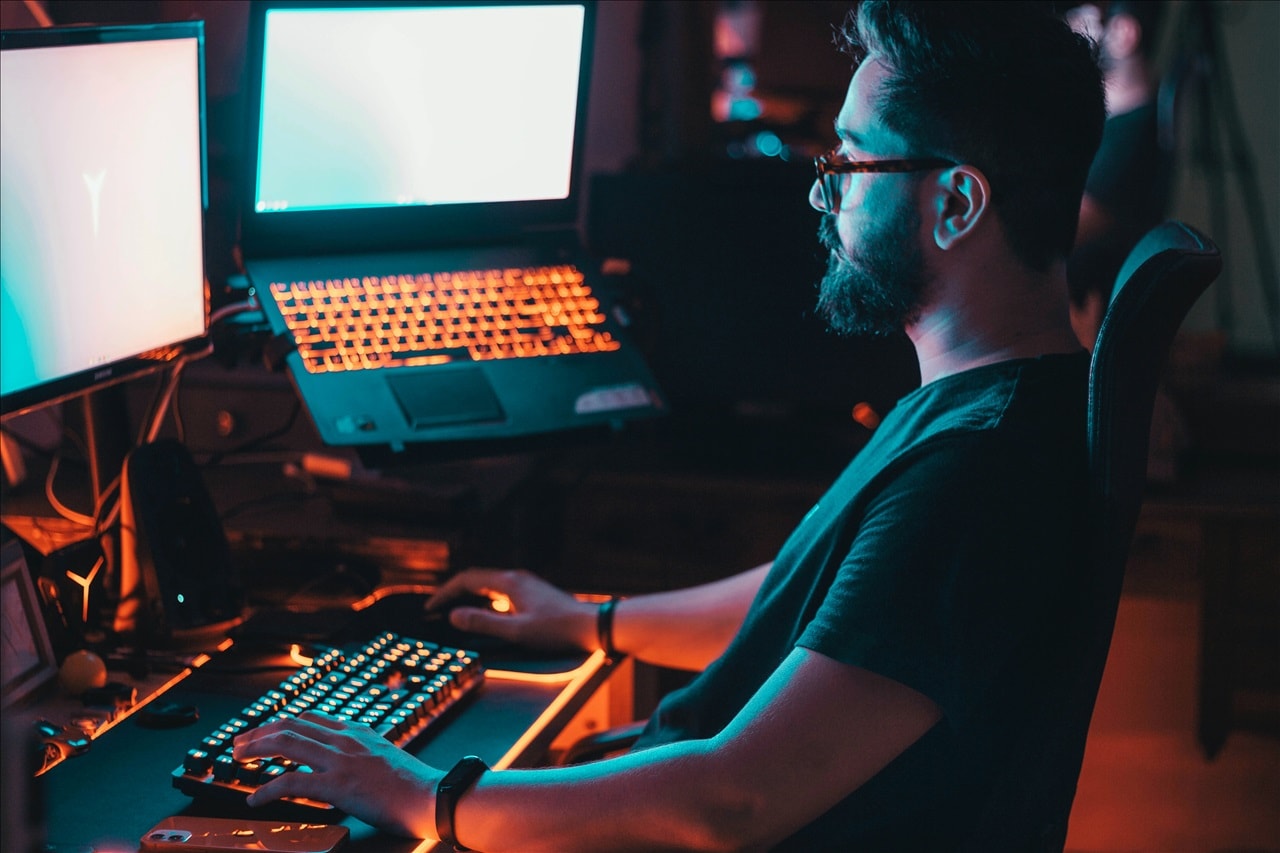 Note: This is a guest post written by James Hanson
There's ample evidence to show gaming is a booming industry. According to the In-Game Advertising (IGA): Global Market Report 2022, video game usage has increased by 75% and demand for interactive games has also soared since the pandemic.
Meanwhile nearly all game genres have seen a boost in revenue from in-game advertising over the last two years, and it's predicted to increase further through 2027. Valued at AU$296 billion in 2021, the Gaming Market is expected to reach a value of AU$507.5 billion by 2027, registering a CAGR of 8.94% over 2022-2027, according to a new report.
The demographics are also shifting. According to an Entertainment Software Association (ESA) report, the average gamer's age in 2022 is surprisingly higher, at 31 years. The age group representing the highest number of players is between 18 and 34 years, coming in at 38%. Next on the list are those under 18, with 20%. And gamers older than 65 years comprise 7%, making them the least common age group. Female gamers are also on the rise, currently making up approximately 45% of the world's gaming population.
The pressure on brands to adapt
With these significant shifts and appetite for gaming the pressure is on brands to find more innovative ways to connect with these new audiences in this brave new billion dollar gaming world.
While the IGA Global Market Report indicates there is no universally applicable formula for maximising IGA revenue,  iion, the global adtech company that's redefining monetisation and advertising for gaming, has recently responded with an innovative hybrid strategy.
The company has launched immersiion, a first-of-its-kind self-serve advertising platform that's purpose-built for the gaming ecosystem. With its time-saving campaign builder, immersiion is redefining the way brands connect with their audiences in any gaming environment at scale.
With more than 264 million and growing APAC profiled users across all platforms, immersiion is also the only advertising platform that targets media across mobile, PC, console, cloud and e-sports gaming platforms.
Adapting to all gaming environments
immersiion is the first platform that scales in-game advertising by enabling brands to find their target audience in all gaming environments. With immersiion, advertisers can select the right games to reach audiences, build and serve rich creative options that speak their customers' language and deliver contextually relevant, personalised messages.
By combining 'in-game, around-the-game and away-from-the-game gaming environments' (the official gaming environments according to IAB), iion's immersiion platform enables developers and advertisers to scale their mobile gaming revenue with a custom-fit approach.
The end result is a fun experience for the brand's audience to engage with advertising campaigns, without disrupting the gaming journey.
In-game: Non-intrusive advertising solutions that blend in-game for an optimal gaming experience.
Around the game: Advertising opportunities are made available during a gaming experience, but not directly within the gameplay itself. Some examples of this include banners, interstitials, playable or rewarded videos.
Away from the game: Reaching gamers in the omnipresent ecosystem outside of gameplay where they consume gaming news, streaming and content marketing.
"For advertisers, the exponential rise in the gaming community represents a massive opportunity," iion Co-Founder Giuseppe Martoriello says. "As the first-ever advertising platform that connects game publishers and brands through a holistic targeting experience within all IAB-defined gaming environments, immersiion provides brands with an entire new channel that is comparable to online and TV – but more fun and innovative."
"We're excited that immersiion is the first platform to really scale in-game advertising – where you can run innovative types of campaigns across Mobile, PC and Console Games with Display, Video and Audio formats."
"The latest research shows that gamers spend twice as much time watching intrinsic in-game ads than on other digital channels. Gaming viewers are in front of the screen with 100% attention on the screen. You won't find that opportunity anywhere else in today's digital environment."
immersiion's smart capabilities allow it to capture every type of audience segment imaginable across all IAB gaming environments. This is achieved via its proprietary suite of buying and selling game-tech, which it uses to power brands, enabling them to reach an estimated three billion-plus highly engaged gamers globally.
With immersiion, brands across the globe are presented with an opportunity to get extremely close to the end consumer – an engaged and entertained audience – with contextually relevant, personalised and authentic messaging.
Navigating the complex gaming landscape
iion Co-Founder Sanjaya Molligoda says, "IGA is one of the most rapidly expanding fields of marketing today. It helps brands to communicate with their target market, building familiarity with those who play these games. And this growth rate is the direct result of the adoption of digital transformation technologies worldwide, the popularity of mobile gaming and increasing strategic alliances among game developers and advertisers.
"We are excited to debut immersiion to the market. It offers brands a new and exciting way to create meaningful connections, find their audience in all gaming environments, select the right games to reach them, serve rich creative options to speak in their language and deliver the right message in the relevant context."
iion Co-Founder Wout van Damme adds: "Due to the crowded and complex nature of the gaming world and its position in this booming sector, brands need a solution that's backed by significant experience and industry know-how to best navigate the dynamic gaming landscape.
Brands need new innovative ways to connect with their target audience, beyond traditional media. Gaming is that new channel that helps advertisers and consumers to connect while the audience is wearing the gamers' hat."
"At iion, we understand these dynamics and don't just connect brands to gamers, we connect them to their target audience when they are playing their favourite game and their focus and brand recollection is high. We also have a robust partner network to help move brands forward, supporting them every step of the way along their journey."
Founded in 2019, iion is committed to growth on the global stage while meeting the highest industry standards available, with trusted partners including, IAB, TAG and Pixalate.  iion is a proud partner of gaming publishers like Games2win, Suji Games and Game Jam. Dedicated to taking responsibility over its impact on the environment, in 2022, iion partnered with trace to become carbon neutral and stays committed to net-zero initiative.
About iion
Trusted by 200+ publishers across 50+ countries, iion is the leading advertising and monetization platform reaching audience segments across all gaming environments. Founded in 2019 with a mission to redefine monetization and advertising for gaming, iion has offices in Australia, India, Indonesia, Malaysia, Netherlands, Portugal, Philippines, Singapore, Turkey, United Kingdom and Vietnam.
Learn more at iion.io.