It's almost the end of September, and to some people (including myself), that means the 3-months-trial of Apple Music is going to be over.
Should you decide to continue using Apple Music and pay the monthly subscription, you do not need to do anything. But if you want to stop trialing Apple Music, you need to unsubscribe manually before Apple auto-charge your credit card with the monthly subscription.
How to unsubscribe from Apple Music
[1] Open iTunes on your computer
[2] Go to your Account Info
[3] Scroll down to the "Settings" section and click on the "Manage" link, next to "Subscriptions"
[4] Turn the Auto Renewal Off for Apple Music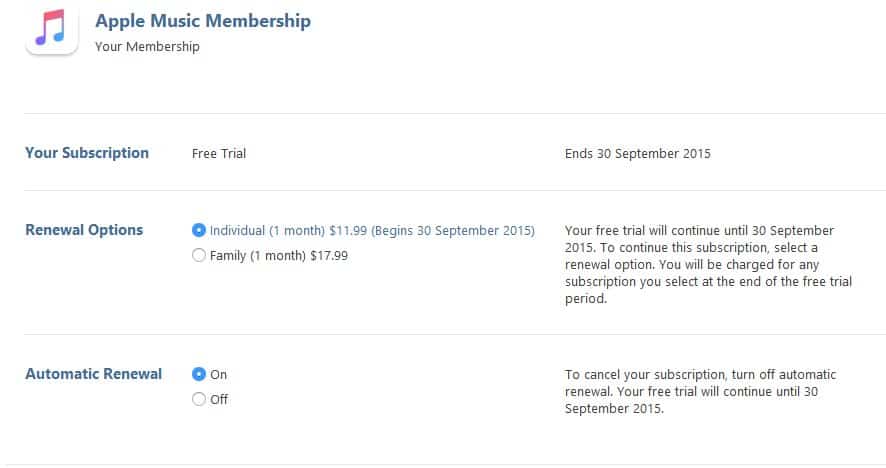 That's it. Once you turn it off, you will automatically be unsubscribed from Apple Music (it will not auto-renew your subscription and charge your credit card).
You can, later on, re-subscribe if you decide to go back to Apple Music from Spotify, Google Play Music, or where ever.