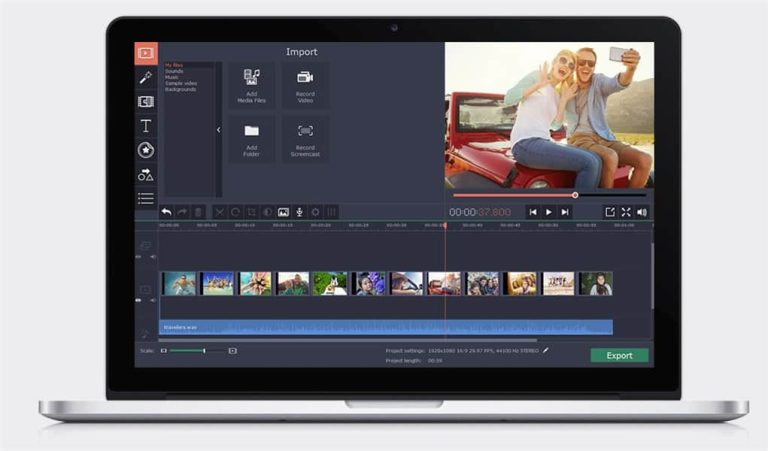 Note: This is a guest post written by Aurelian Luke
Trying to edit videos as a beginner is like jumping straight into the deep end, and you're
likely be feel lost and unsure what exactly you should do.
While you may not have much experience, knowing where to start and a bit about what to do can go a long way to help you start editing videos more effectively.
With that in mind, here are a few ways you can get off on the right foot:
Go over the video and plan how you want to edit it
The first thing you should do before you actually start to edit your video is plan out
the edits you want to perform. To do that you should go over the video, and identify
the areas that you want to alter and improve.
If you're compiling a video from various clips then you should already have a script,
and if not it is never too late to write one. Be sure to keep in mind not only the
structure but also the pace of the video , and try to make transitions between clips
as seamless as possible.
Carefully try out and find a video editor that has what you need
Many beginners often feel they should use the 'best' video editor out there – i.e.
the same one that professionals use. Unfortunately most editors that are designed
for professionals have a steep learning curve and will have lots of features that
you're likely to never use.
Rather than struggling to use a complicated editor, you'd be better off finding a
more user-friendly one that has the features you need. Initially you will probably
just need the basics, and you could try a movie editor such as Movavi Video Editor
as a place to start.
Focus on the basics
While there are lots of skills involved in editing videos, initially you should focus on
the basics. In particular you should master actions like cutting videos into segments,
merging and compiling videos, trimming out unwanted footage.
After that you can move on to other simple yet useful alterations such as
transformations (cropping, rotating, or leveling), color correction, and adding audio
tracks. In a nutshell – don't run before you walk.
Don't go overboard with visual effects
When you start experimenting with filters, transitions, and other visual effects –
you're likely to be amazed at how much you can do. Unfortunately at this point
many beginners go overboard and apply way too many visual effects in their videos.
Always use visual effects sparingly, and ideally only with a purpose in mind. Never
use visual effects just for the sake of using them, or the results are likely to be
disappointing.
Review your work with fresh eyes and get feedback
After long hours spent editing a video, your eyes are likely to be biased and you
won't be looking at it the way viewers will. As such you should take a break and
review the video later with fresh eyes.
If possible you may want to get feedback – especially when you're first getting
started. Try to find someone with editing experience, and ask them what they think
as well as whether or not they have any advice.
Hopefully these tips will help you to start editing videos more effectively, and at very least
ensure that you don't feel half as lost as you did a minute ago. Make no mistake it will take time for you to get the experience that you need to edit videos the way a professional would – but as the saying goes: Well begun is half done.
Note: This guest post was written by Aurelian Luke