Himo C26 Review – Just when I thought that driving an eScooter like the Reid E4 Plus or ROBOGO Rapid is fun and thrilling, I had a go at Himo C26.
Himo C26 is an electric bike that offers two driving modes: mechanical and hybrid. It basically offers you the option to go fully "manual" when you feel like having a good exercise, or an electric-assisted riding. Your choice.
Let's take a closer look at the bike but in short, Himo C26 is so fun to ride!
Himo C26 Packaging Contents & Assembling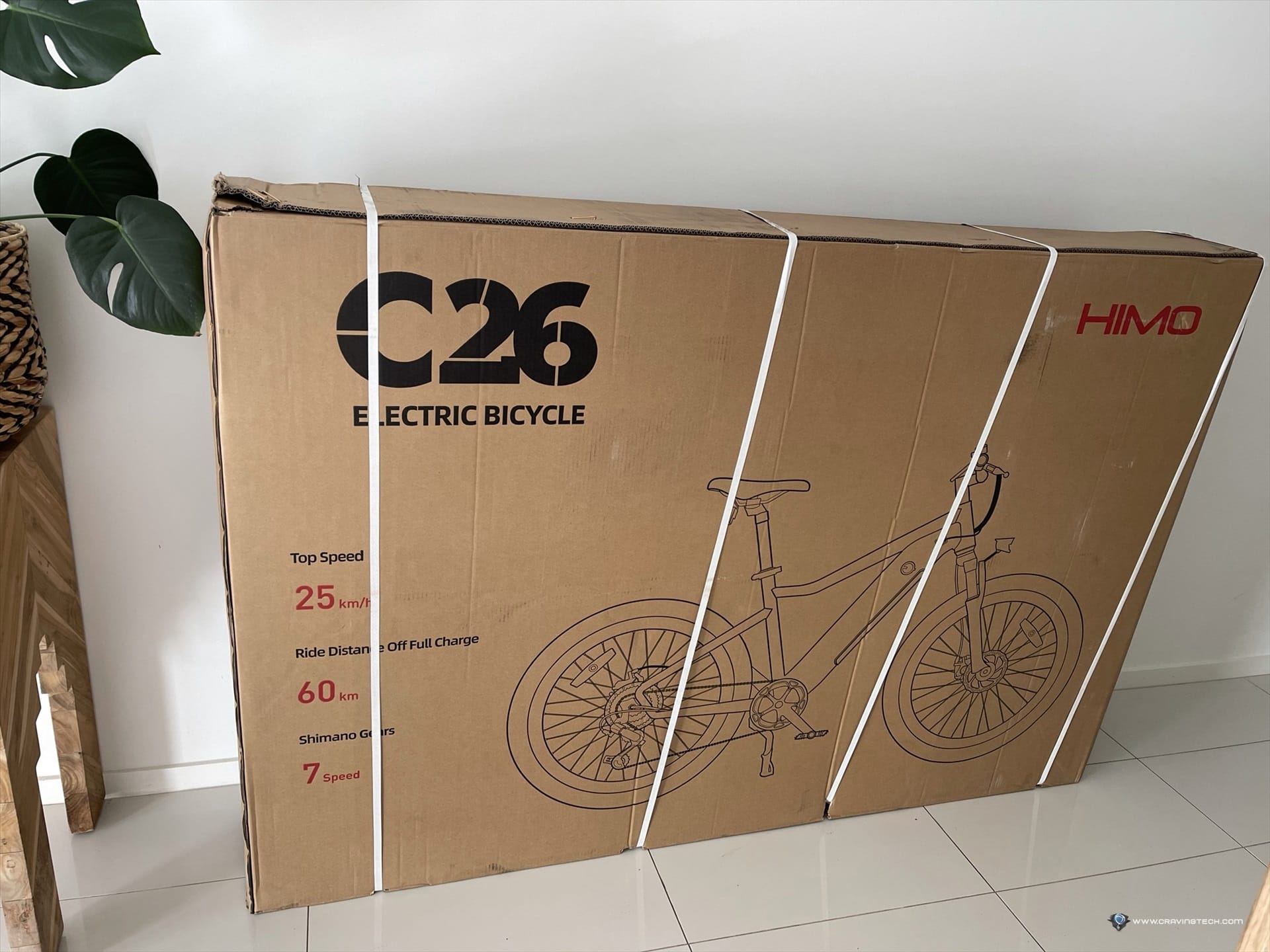 Himo C26 Review – Design & Features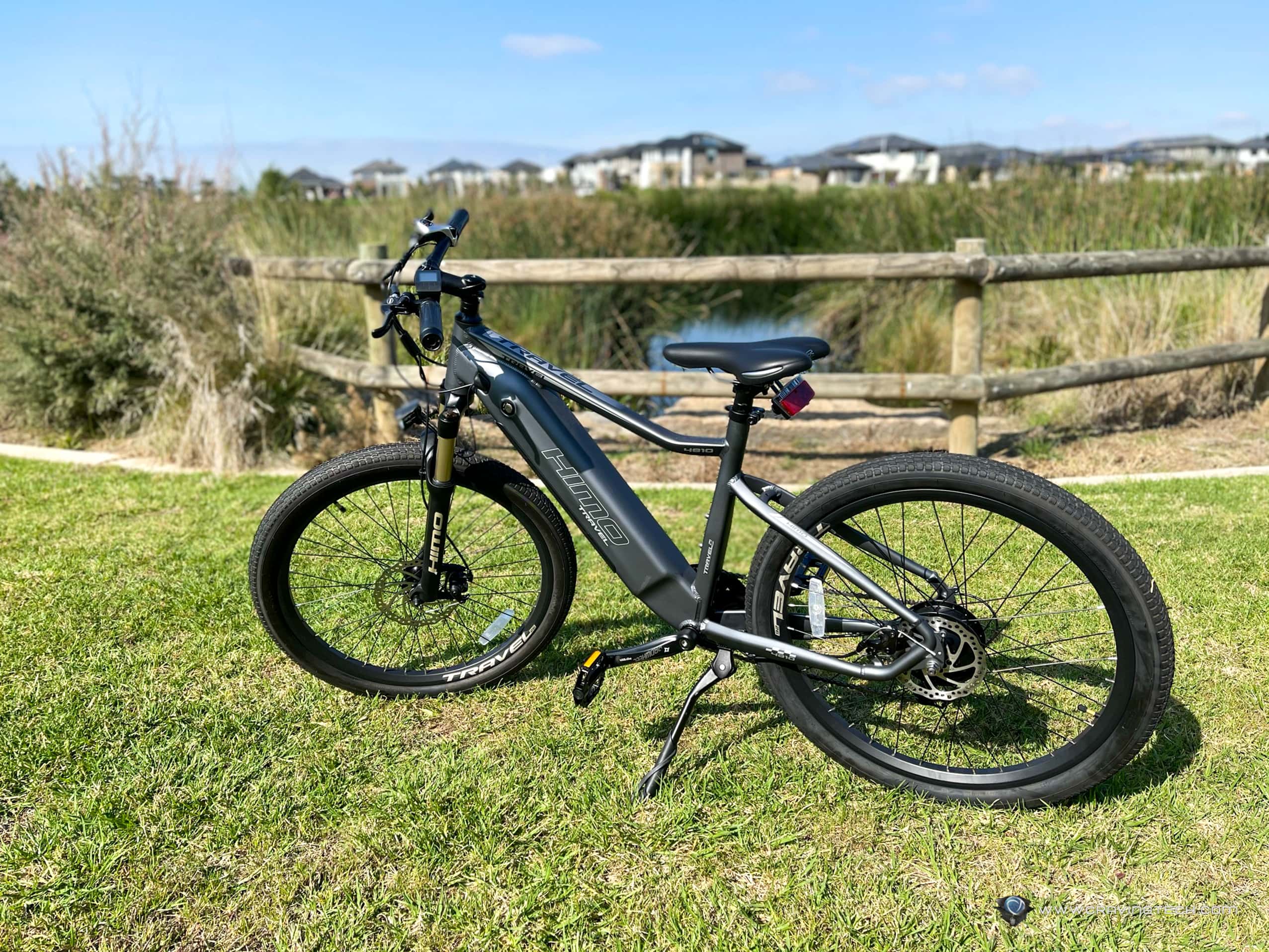 When Himo C26 was first announced, I fell in love with the design right away. Plus, I like how it doesn't really attract attention (being an electric bike) or has "electric bike" tags written all over it. It's also available in two colours (Grey and White) and in my opinion, both looks great.
With Aluminium Alloy as the frame material, the bike feels really sturdy to ride.
Powered by 250W motor and a massive 10Ah battery, Himo C26 can be driven up to 100km of range (electrically assisted) with a maximum speed of 25km/hour. Now, it is quite obvious that the Himo C26 has been toned down to comply with the Australian laws. For example, the manual has a section saying that it can completely go into full electric riding mode (and not just electric assist) but it's covered by a sticker. There is also a "hack" available on YouTube videos to make it go faster than 25km/hour. You can actually feel the bike's top speed limiter kicks in once you reach around the 25km/hour mark.
As a result, riding the Himo C26 is completely legal here and it's a peace of mind knowing that everything is being set up properly to adhere to the Australian laws (i.e having a 250W motor with a maximum speed of 25km/hour electric assist riding).
The bike itself has it all: transmission system with easy-to-reach gear shifter, shock absorber, head light, tail light, and wheel light. The shock absorber allows the Himo C26 to be used off-road or on mountain trails, but if you are just going to ride it on a city road, that's fine too.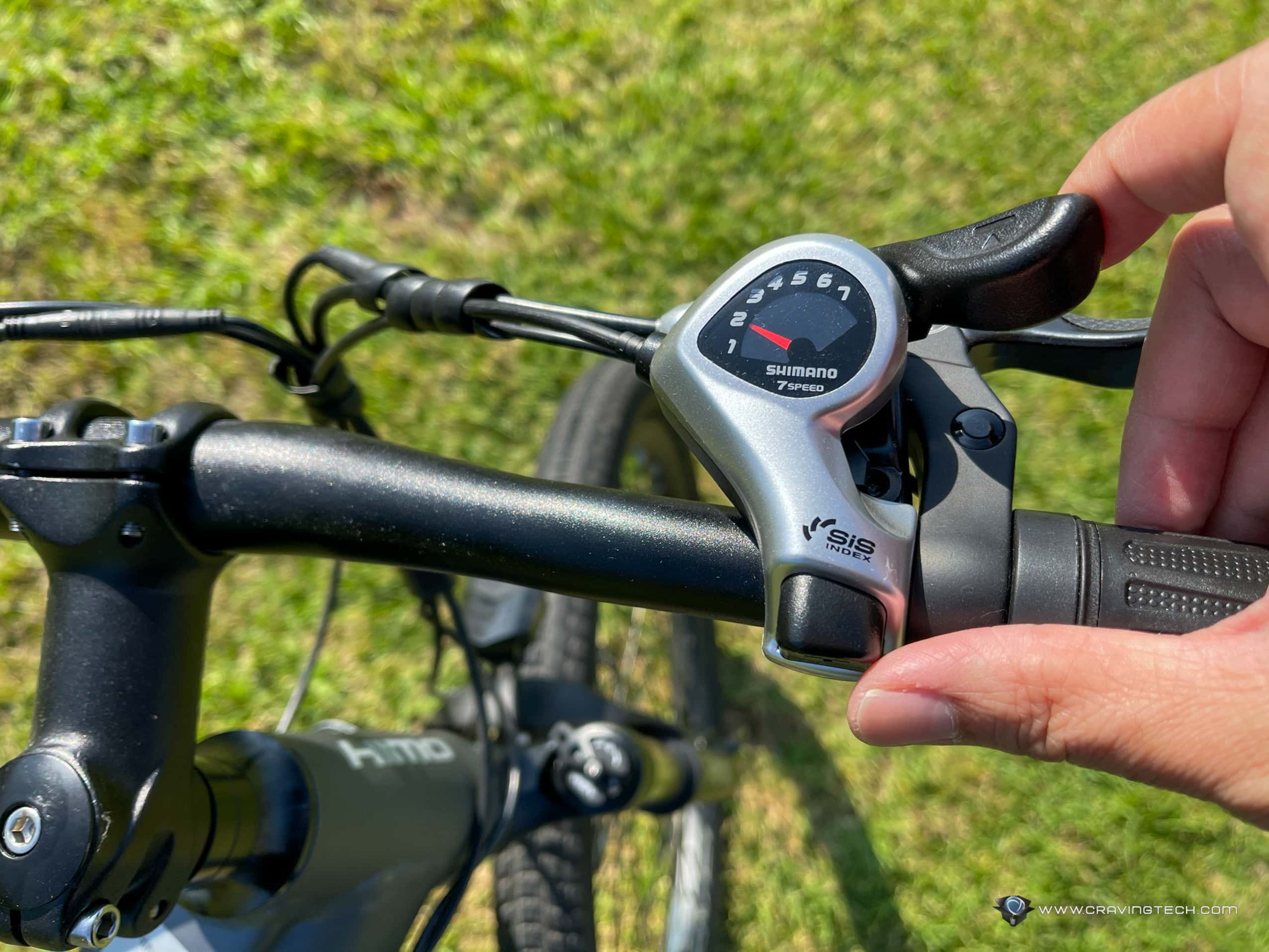 The LCD display shows how much battery you have left, your mileage (ODO and current trip), current speed, and the driving mode.
And with IPX4 rating, the bike isn't fully waterproof but can withstand rain.
Himo C26 Review – Cycling Experience
Weighing 25kg, this is not a lightweight bike, but you get that extra mileage and sturdiness in exchange. Without the electric assist, it's actually a rather heavy bike to pedal through – which is why I recommend to at least have it on ECO mode.
Speaking of which, you can switch between different driving modes: OFF, ECO, MID, and HIGH. OFF means pure, manual, pedal riding in case you want some extra exercise or when you run out of battery. ECO, MID, and HIGH are the electric assist riding options – i.e HIGH means that it takes the least amount of effort for you to reach that 25km/hour top speed, but it uses more battery.
When you are on one of the electric assist riding modes, it feels as if someone is pushing your bike as soon as you start pedaling. At HIGH option, it feels so effortless to cycle and for those who want to get from point A to point B as fast as you can without breaking a sweat, this is the mode you should stick to all the time. It's definitely the perfect mode to go for in Melbourne Summer. The good thing is that you can always change this anytime you want while riding.
Despite of the weight, Himo C26 blazes through uphill on inclined roads when I tested it.
Himo C26 Review Conclusion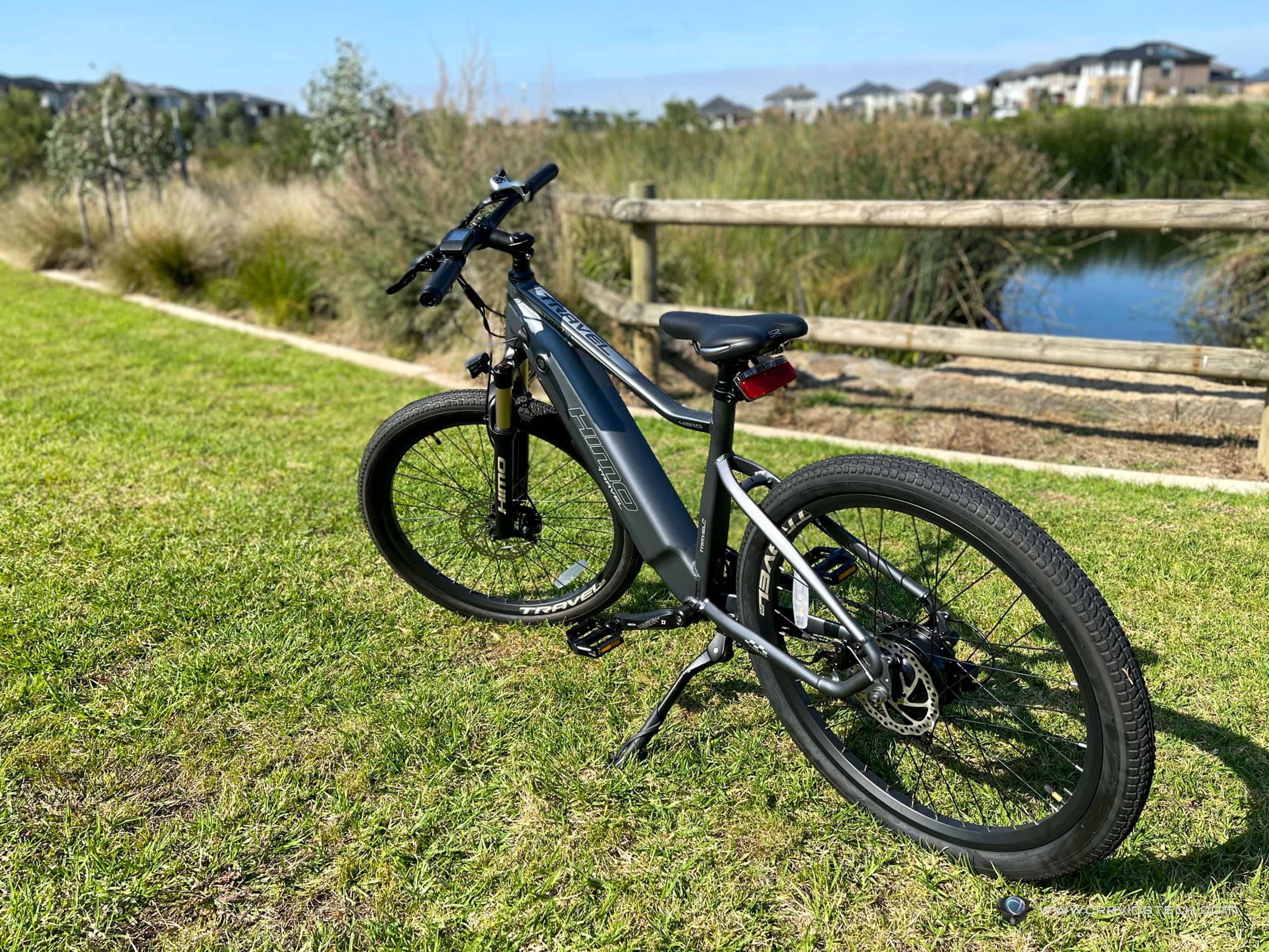 It must have been decades since I've ridden a bike (yes, I'm that old) but I still remember how fun it was. I'm really pleased that Himo C26 still delivers that fun factor, but also offers the extra assistance if you need to go from point A to point B faster and effortless.
Its versatility is definitely one of its strongest features as you can turn the electric assist off altogether and adjust how strong you want it to be. Himo C26 also has a really good design, durable, and can go really far. It's simple to charge the bike and the battery is also removable. It's just really hard to find any faults here.
Himo C26 is available now in Australia to purchase for A$1,799 through Panmi and also JB HI-Fi (Grey | White).
Disclosure: Himo C26 review unit was supplied for reviewing
Himo C26 Review
Summary
Great design, great mileage, and great performance for both on and off road. Himo C26 is well-built and fun to ride
Pros
Great looking eBike
Sturdy frame
Offers up to 100km range
Different modes offer versatility
Easy to charge + removable battery
Includes all security lights for night riding
Ticks all the boxes to ride in Melbourne, Australia (in terms of laws)
Cons
Bit heavy to pedal without the electric-assist
Heavy to carry (25kg) if you have to go up the stairs with it, or want to lock it on a Ned Kelly bike rails in train stations