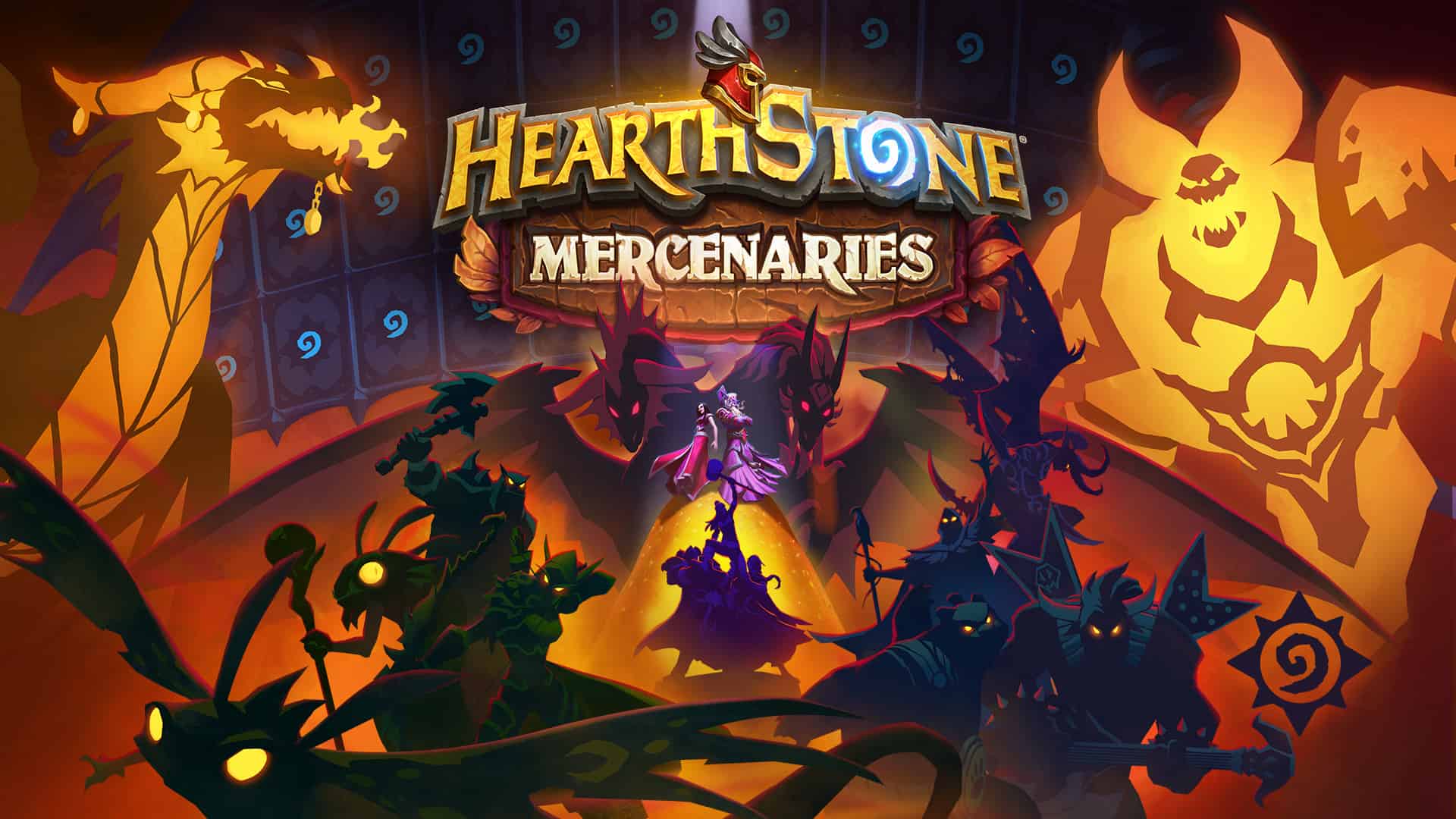 Hearthstone Mercenaries is launching on 13th of October and will feature a whole new RPG style, free-to-play game mode (without card decks). Players will recruit and collect legendary characters from across the Warcraft universe to complete missions (or Bounties).
There will be 50 unique Mercenaries upon launch with more to come, each with three upgradeable abilities and potential synergies to create countless squad combinations.
The game has a fast-paced turn-based combat and features a quick 3-on-3 Mercenaries duel (with another 3 "sitting on the bench" as backup). So in total, you'll have to select and bring 6 Mercenaries with you. There will be progressions and also abilities + equipment to unlock and collect.
When you complete a bounty, you'll get Mercenary Coins that you can spend to craft additional Rare, Epic, and Legendary Mercenary cards.
Diablo will be one of the 50 Mercenaries at launch. He can be unlocked in game or instantly available through Diablo Mercenaries Pre-Purchase Bundle. Similarly, there is also the Lich King Mercenaries Pre-Purchase Bundle and Sylvanas Mercenary Pre-Purchase Bundle.
For more details on how Mercenaries would be played, make sure to check them in details over at Hearthstone's website: Introduction & Gameplay in detail.
If you play Hearthstone, you should already see the update that separate Hearthstone, Battlegrounds, and Mercenaries on the main menu.