So you think your Facebook account is secure? You've got a super-long-and-complicated password? Well, good for you! However, what if your Facebook account gets compromised, someone hacks into your account, and then changes your profile completely (email, password, etc)? This actually happened to a friend of mine and as a result, his Facebook account was lost forever.
Thanks to Facebook's new security feature rolling globally today called Facebook "Trusted Contacts", you can prevent this from happening.
The whole idea is that each of us have several trusted friends on our Facebook account. By setting up your trusted contacts, Facebook will send different codes to each of them when requested. Once they've confirmed that it is indeed you who are making that request (by phone call or whatever way they choose), you can then use the combined codes to gain access to your account.
This is very secure because no way the hacker will have access to this because your friends have to confirm the request personally to you. Unless of course, if your friends are using Facebook Message to confirm. Probably a good idea to choose your Trusted Contacts wisely, knowing this might happen. Preferably someone who knows about security, a techie, or a geek like me.
How to setup Facebook Trusted Contacts
[1] Go to your Facebook's security settings
[2] Click on the "Choose Trusted Contacts" link section on the "Trusted Contacts" Section to set it up
[3] Pick 3-5 friends to be your Trusted Contacts
They will be notified by Facebook after this, but don't worry. If you ever need to change your mind in the future, they will not be notified about this when they are being removed as your Trusted Contacts. Friends forever.
That's pretty much it!
How to use Facebook Trusted Contacts to gain access again to your hacked Facebook Account
So you've set it up? Wonderful. Now you might be wondering how to use this security mechanism in case of an emergency. When you get hacked and can no longer login to Facebook, use the "Forgotten your password" link next to the Facebook's login form.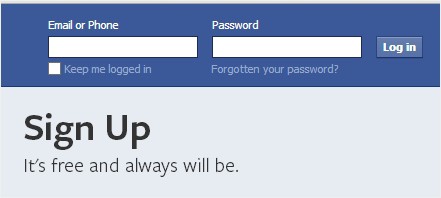 Search for your account and then you should then be able to use your trusted contacts to help you in reclaiming your Facebook account.
Facebook's Trusted Contacts FAQ