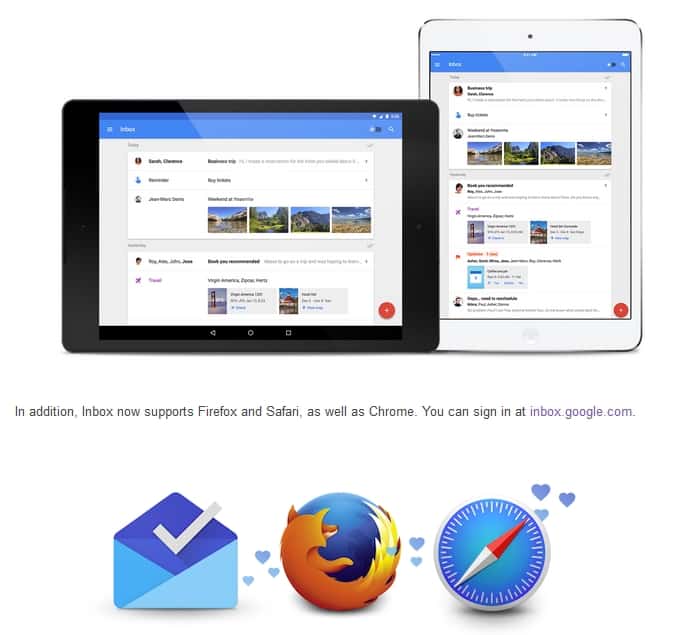 I've stopped using Gmail ever since Google Inbox came along (except when I need to edit a reply thread's subject). I especially love its Snooze function which lets you snooze an email out of the way til you need to make an action to it. Feel free to read my whole impressions on Google Inbox.
Google Inbox only worked in Google Chrome browser and mobile before, but now it also works in Mozilla Firefox and Apple Safari browsers. The app is also available now on the iPad and Android tablets – just search for it on Apple App Store or Google Play.
Google Inbox is still invite-only at the moment but you can send an email to [email protected] and ask nicely.
Source: Gmail blog post