UPDATE: Looks like they have all been sold out! Sad.
For a while now, Google Glass has only been available to selected celebrities, journalists, and developers. But as of today, Google Glass can be purchased by anyone, assuming you live in the United States.
So if you are a U.S resident with a U.S shipping address, you can purchase a Google Glass of your own at Google Glass' How to get one page. International residents may have to wait, hopefully not for long.

The same question still remains, however. Do you need a Google Glass? How will the public respond? We've already had a couple of stories where Google Glass wearers were being abused for wearing one. After all, not many would like to get filmed without their consent, especially on certain places.
Google Glass can in fact be really useful, however. For example, Long Zheng develops a Google Glass app to check for Melbourne's transport timetables on the fly: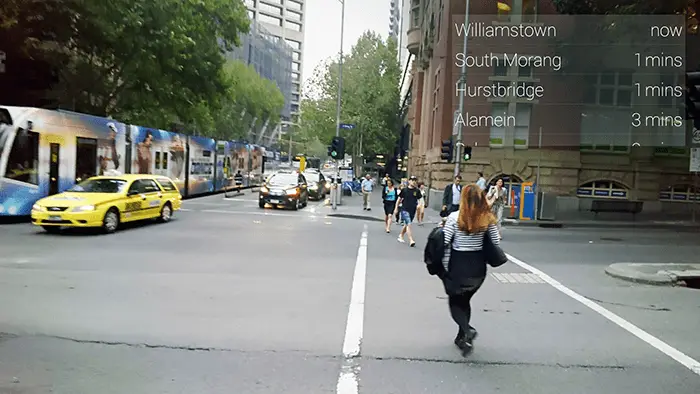 This is really handy because you can keep track of the timetables at all times. Mostly whether you need to run faster before you miss the next train but that's not all, of course.
So there we have it. Smartwatches. Smartglasses. What's next?