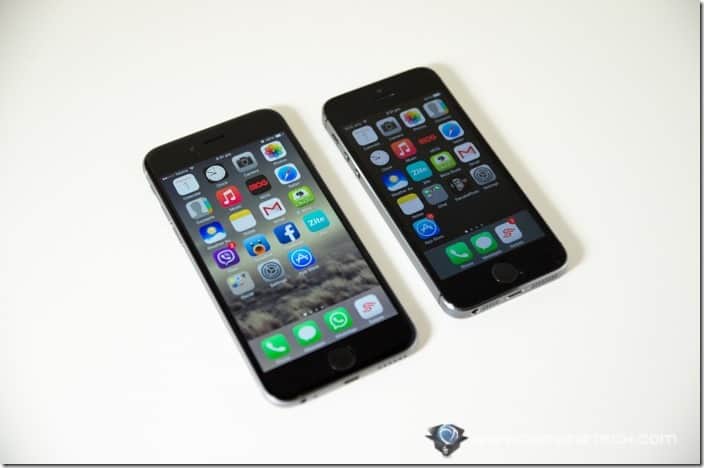 Free mobile phone price checker by Gumtree – New phones are coming almost every month. This week, Apple is going to announce the iPhone 6s and iPhone 6s Plus – which means, it is time for iPhone owners to sell their old iPhone away if they want an upgrade.
What is next on the iPhone 6s? Leaks after leaks came out days before the official Apple announcement event. The latest ones is that the iPhone 6s will be getting a better version of Force Touch technology, compared to the ones on the Apple Watch and MacBook.
This Force Touch "3D" will be able to differentiate a tap, a press, and a deep/hard press. Whether everyone will use it, is the question that iPhone 6s or 6s Plus owners can answer in a month.
Not a fan of iPhone? Perhaps you want to grab the new flagship phones from Samsung, HTC, or LG. It's still natural to sell your old phone away to make way for the new one, whatever new phone you are after.
The million dollar question then comes: How much should I sell?
Sure, we probably remember how much we paid for the phone but selling it again at the same price? That is just not possible.
So what you (and I) would normally do, was to search on the phone on eBay or Gumtree and find out how much other people are selling it through the ads they put up. You'd then base your selling price on these other listings (whether to make it the same, or cheaper for a quick sell). It can be tedious and you have to check on a few listings before you can determine your selling price.
Alternatively, there is this handy Gumtree Price Checkers tool available online for free to do that for you. The interface is also simple and intuitive to use.
What you need to do is to pick your smartphone model from the list and Gumtree Price Checkers tool will then display the average price of the selected smartphone from Gumtree listed ads. It's a good, quick indication to see how much you can get out of your old phone.
You can then drag the pricing slider to find out at what price were the same phone sold quickly – in case you need the cash but want to maximise the selling price.
Pretty nifty tool, I'd say.