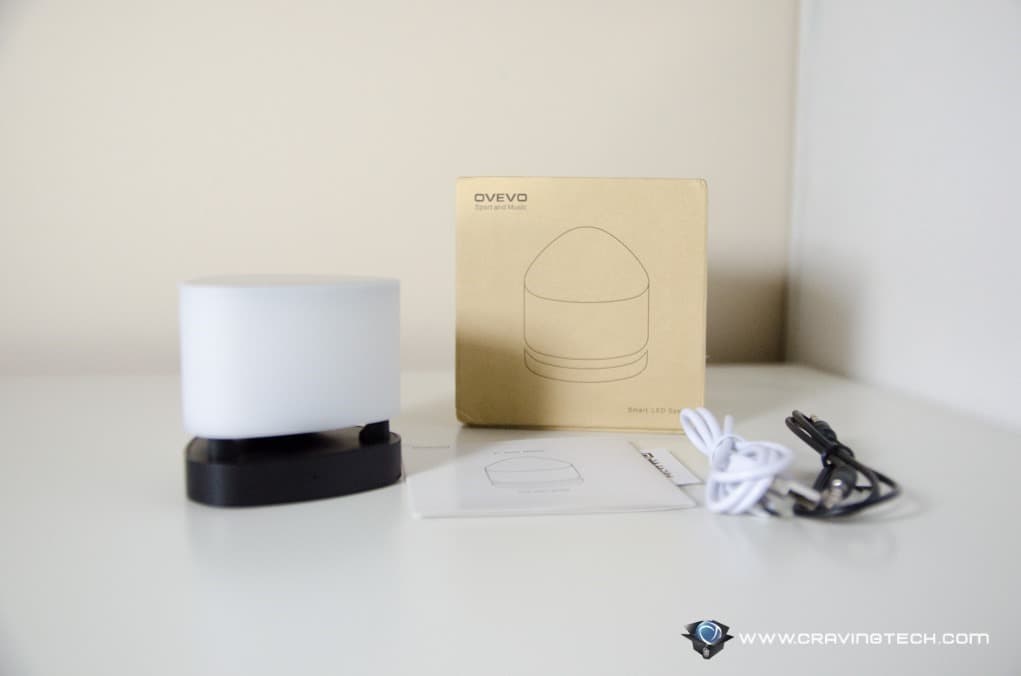 OVEVO Fantasy Pro Z1 Bluetooth Speaker Review – While some portable Bluetooth speakers focus on ways to make it more compact or have louder volume, some don't. For example, this small Bluetooth Speaker has something else in mind.
While it also has a somewhat loud and good sound quality, it can emit 16-million different colors of light which blends nicely into any room and desk. It's a portable speaker and lamp at the same time.
As a Bluetooth speaker, the Ovevo Z1 can pair to any Bluetooth device you have at home (smartphones, tablets, laptops, etc). Pairing is pretty painless and there is also an option to hook older devices with a 3.5mm audio connection cable.
I had quite a low expectation out of the speaker in the sound department (considering the price and brand), however, I was  amazed at the quality of the sound. Sure, it will not beat the Creative Sound Blaster Roar that I reviewed before but the Z1 still sounds good overall (especially if you are used to using the speakers on your devices). However, don't expect the volume to be loud enough for a big outdoor party. In a room or small hall environment, though, it's a treat.
The playback and other controls are located at the bottom of the unit, which gives a minimalist look (but harder to reach). The somewhat sticky, non-slippery material makes the unit stay in place (and attracts dust at the same time).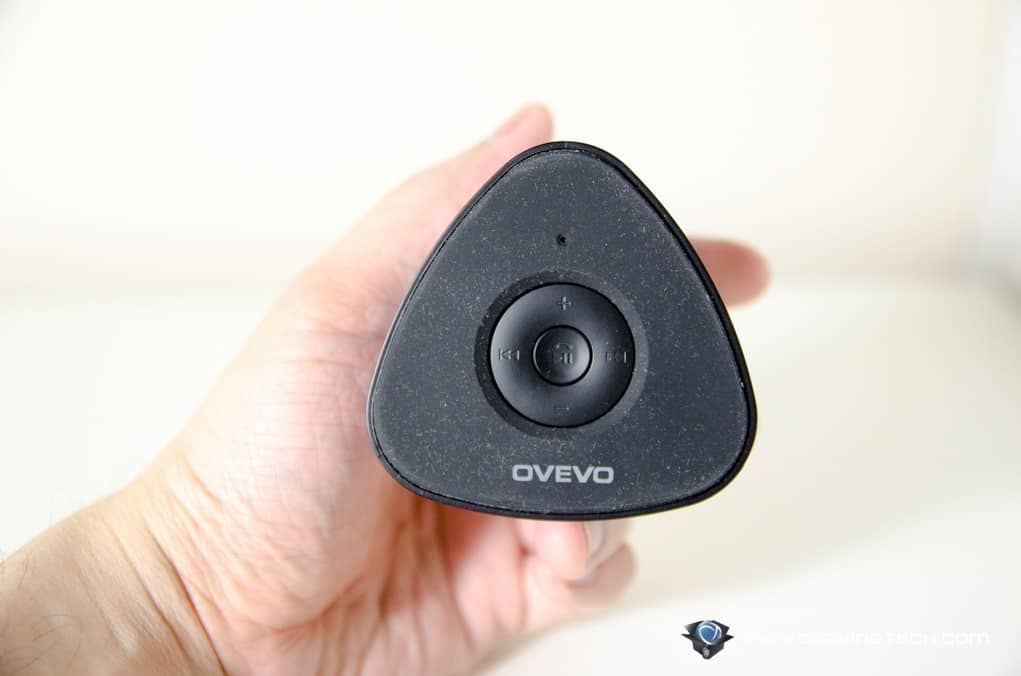 On the top of the unit is a flat, shiny surface which actually serves as a touch control area. Tap your finger on it and the speaker's LED will change to different colors.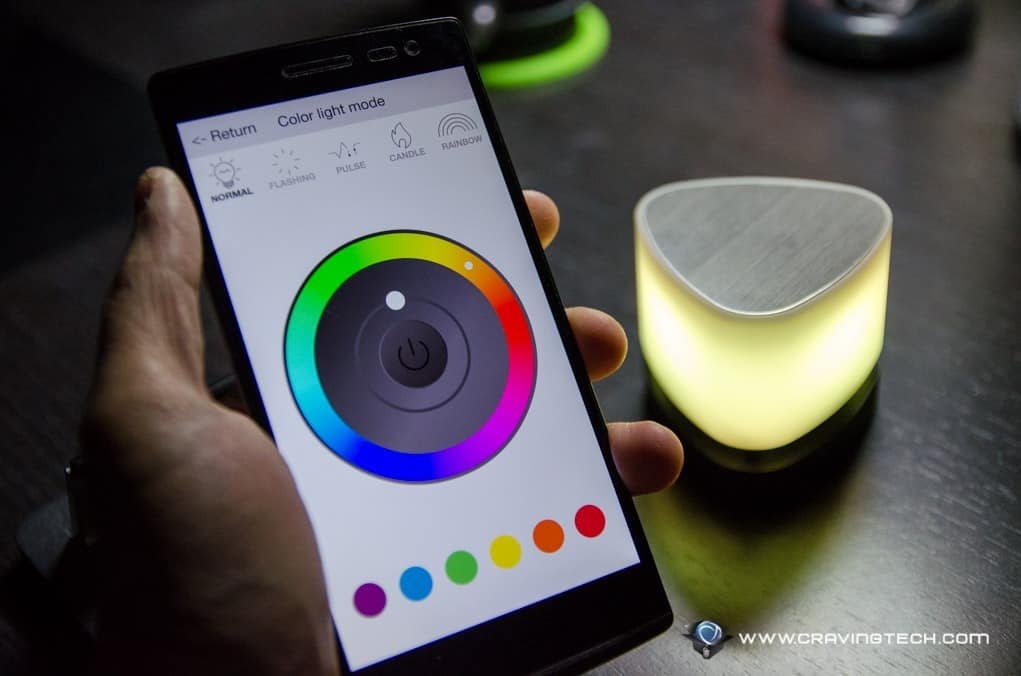 The color to display and other settings (such as how the lights are being displayed – you can make it lit like candles) can be changed with the help of a free Android app (which is a direct link/download of the .apk file listed on the user guide, not on Google Play Store. I also couldn't find the app on the App Store).
OVEVO Z1 Specifications:
40mm total 6W acoustic drivers
SNR: > 90dB
LED Power: 0.6W
Weight: 190 grams
Bluetooth 4.0
2.5 hours charging time
6-8 hours of play time
OVEVO Z1 Review Conclusion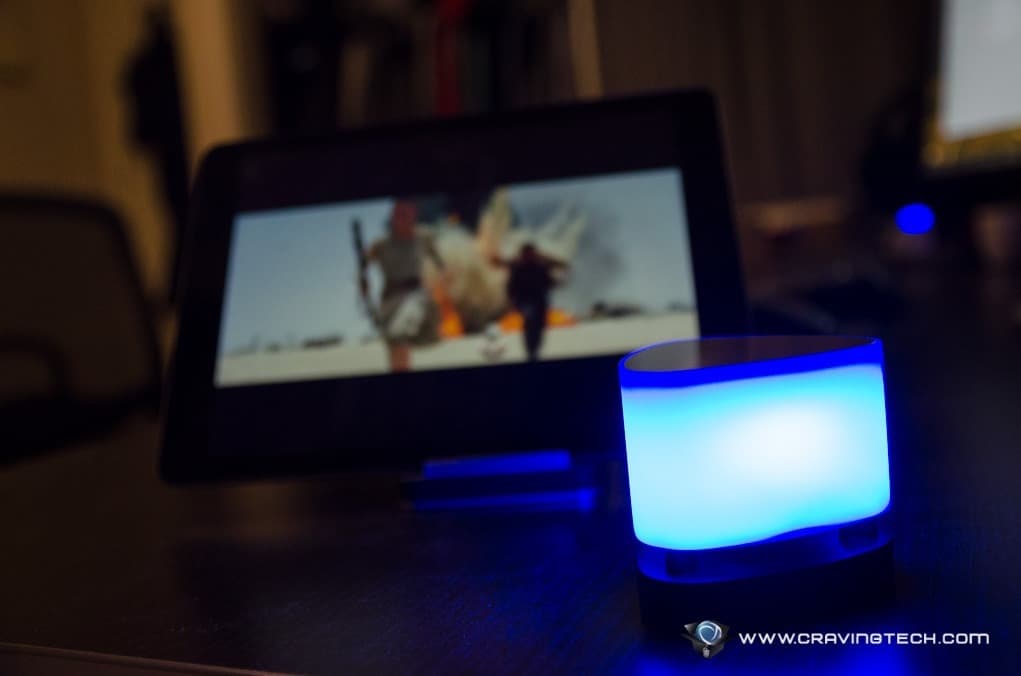 The OVEVO Z1 Bluetooth Speaker is quite useful for travelers. Pair it to your laptop and you can have a better music listening, gaming, or movie watching experience. When you are about to sleep, you can use it as a mini bedside lamp that does not shine as bright as the hotel's bedside lamp.
You can also change the color of the lighting to suit different moods in the room. The smooth and soothing light is captivating, and brings more value to the speaker that you can grab cheaply at Amazon or AliExpress. The controls are kind of clunky and though the shape is unique, it's not flat and may require a slightly bigger bag to carry.
Disclosure: Review sample was sponsored but all opinions are mine.
[AMAZONPRODUCTS asin="B012YU4KYA"]