Solo Stick Review – If you are one of those people who haven't got a selfie stick, then go and take a look at this one.
Called by the name Solo Stick, this selfie stick is Bluetooth enabled. The good thing about this is that there is no need for a specific cable for a specific kind of smartphone. On the other hand, Bluetooth requires battery life and this stick also requires charging.
The charging of the stick is as easy as plugging in the mini USB cable. There is one really short cable provided in the pack but the bit that plugs into your power outlet is not provided – although you should already have that anyway if you own a smartphone.
Apart from the 'one-for-all' button on the stick, there seems to be no indicator as to whether the charge is complete or whether the battery is running flat. There also is no manual book, only simple instructions at the back of the box.
The stick can grip large phones, up to iPhone 6 Plus and Galaxy Note 4.
To pair up the Bluetooth, you will press the 'one-for-all' button on the tick for a few seconds. The button will have its blue light rapidly flashing. You will then go to your smartphone's Bluetooth section and connect to the device named SS-05R.
Once connected, the blue light will turn off. It might look like the stick is off but it is actually still on.
To turn off, you would need to press the button again for a few seconds before the blue light flashes three times. And to turn it back on, you will press-and-wait the same button before the blue light will flash again four times.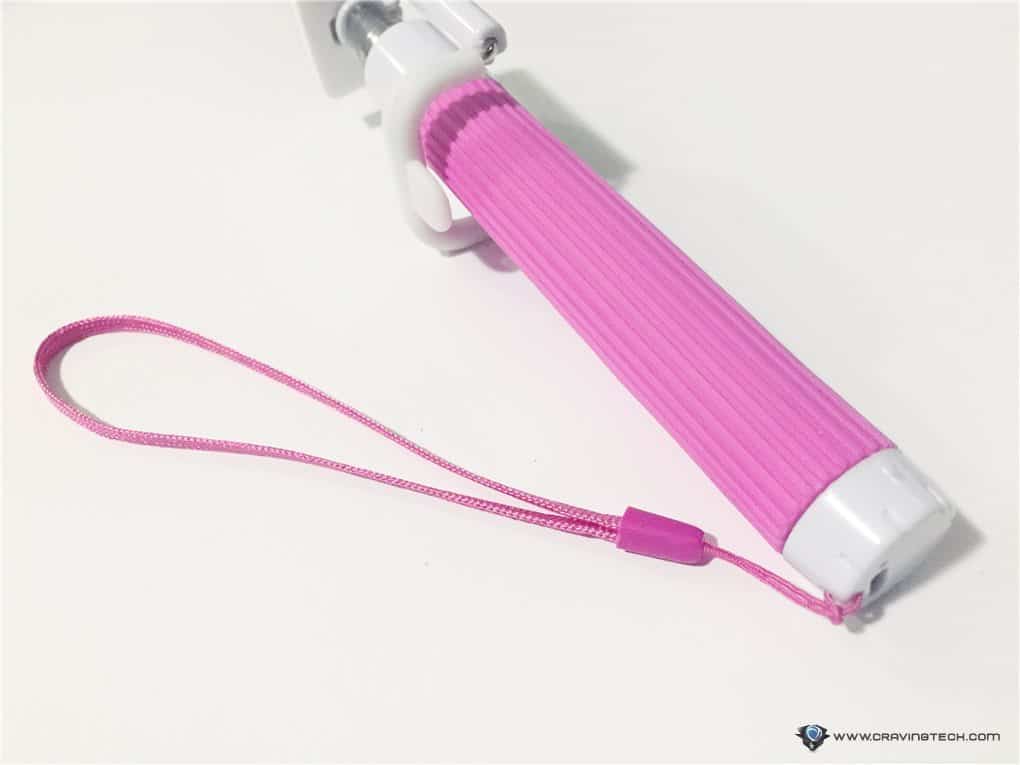 Whilst connected, the Bluetooth seems to be interfering with my on-screen keyboard. Perhaps my phone is thinking that Solo Stick is a Bluetooth keyboard.
Using it is actually quite fun. The stick extends quite long — there is 70cm between the button and the base of the smartphone grip. There is also the ribbon to secure the stick on your wrist so you can be less worried of getting it "out of hand" when you extend your hand to let the stick go further.
Solo Stick comes with various colours, so if pink is not your colour, there are other options for you.
Disclosure: Product is provided for review. Opinions are 100% mine.
[AMAZONPRODUCTS asin="B00WVO7ZB0″]