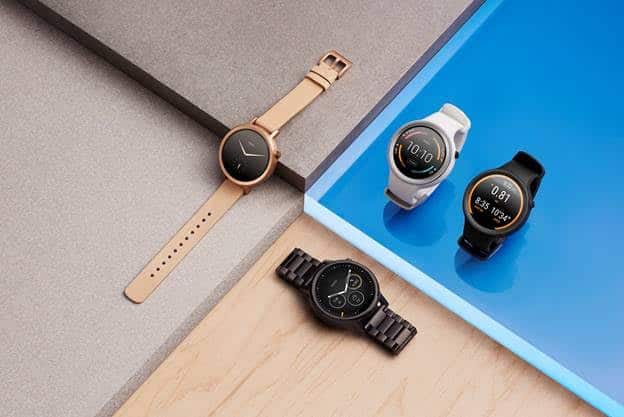 I really like the original Motorola Moto 360 watch when it was released. Back then, it was the only smartwatch that looked like.. a real watch. It was classy, stylish, and round (which was a big thing back then).
The next iteration of Moto 360 has now been revealed and from what we see from the shots, it even looks better than the original.
The new design is tailored specifically for both men and women, with polished bezels. The bands can also be swapped easily so you can switch between metal and leather, depending on your activities for the day.
However, if you are a fitness enthusiast, the new Moto 360 Sport is definitely just for you.
The Moto 360 Sport has a built-in GPS, heart sensor, and storage to play your music from. You can pretty much leave your phone at home while you jog with the Moto 360 Sport.
The built-in GPS means it can track your pace, steps, and trail while you run. The heart-rate sensor can monitor and record your heart rate during an exercise (so you can adjust your pace). The extra storage is for storing those workout tunes you love to motivate.
The new Moto 360 and Moto 360 Sport come with better battery life, which offers 2 full days of use (which of course, depends on what you do with it the whole day).
Here is the new Motorola Moto 360 release video:
Since the new Moto 360 2nd Gen and Moto 360 Sport are running Android Wear, they should support the Apple's iPhone, but we'll have to wait for confirmation on it. Release date and pricing in Australia are also unknown at this stage.
Will keep you posted.