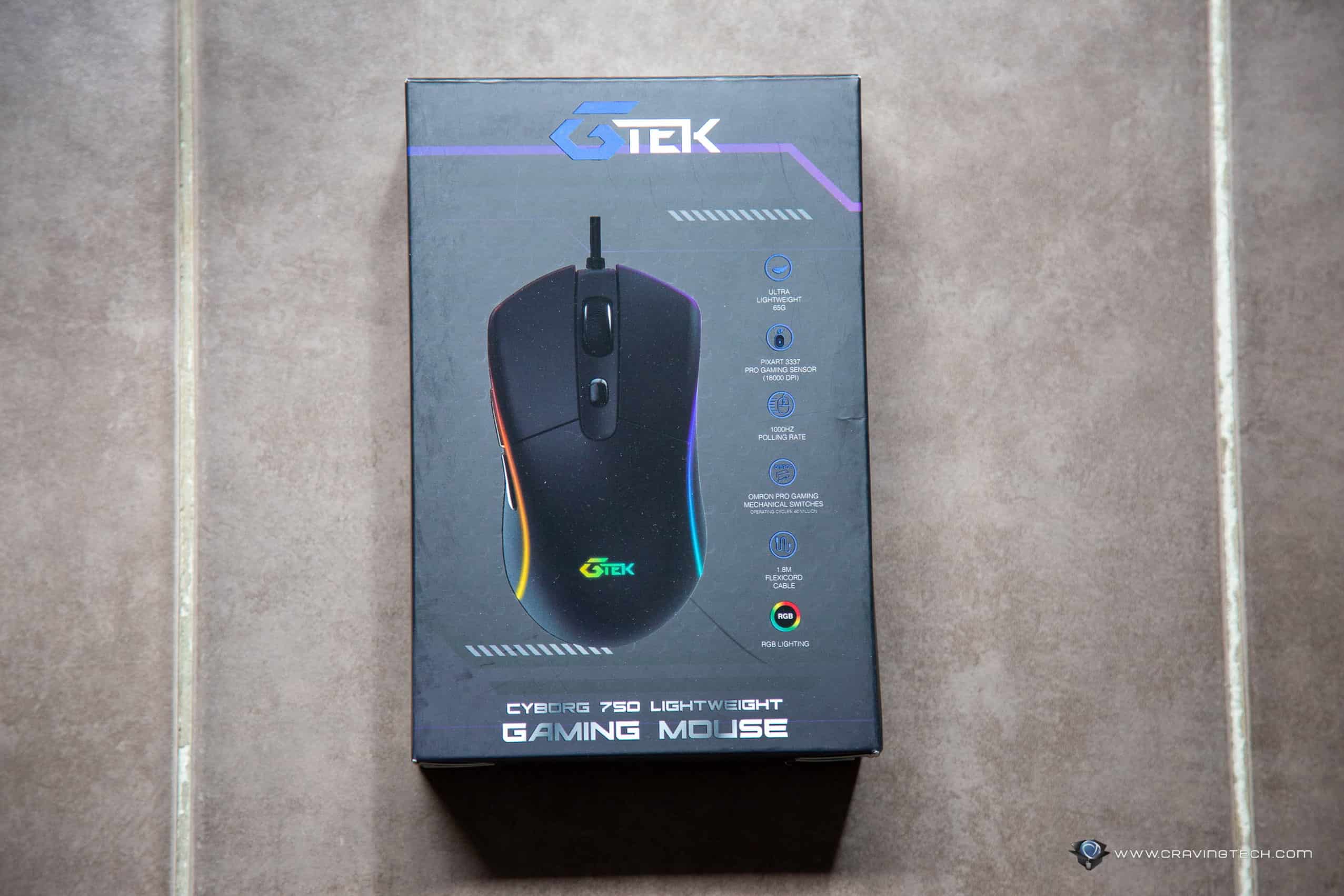 G-Tek Cyborg 750 Lightweight Gaming Mouse Review – G-Tek, Laser's sub-brand in gaming (make sure to check out our review on their Cyborg 3000 mechanical gaming keyboard as well), recently released their latest gaming mouse – G-Tek Cyborg 750 Lightweight RGB Gaming Mouse. So let's find out if it's any good!
When I opened this G-Tek Cyborg 750 lightweight mouse out of the box, I immediately plugged it into my desktop via USB and I've been using it for the past two weeks. There is no software installation, it's just plug and play. Super simple. 
The first impression, it's very light (only 65 grams) and the RGB glow looks brilliant in the dark – it's like it has its heartbeat pulsating through the light. 
Button-wise, it's straightforward, there are forward and back buttons on the left side, scroll wheels in the middle, and the DPI switch button under it.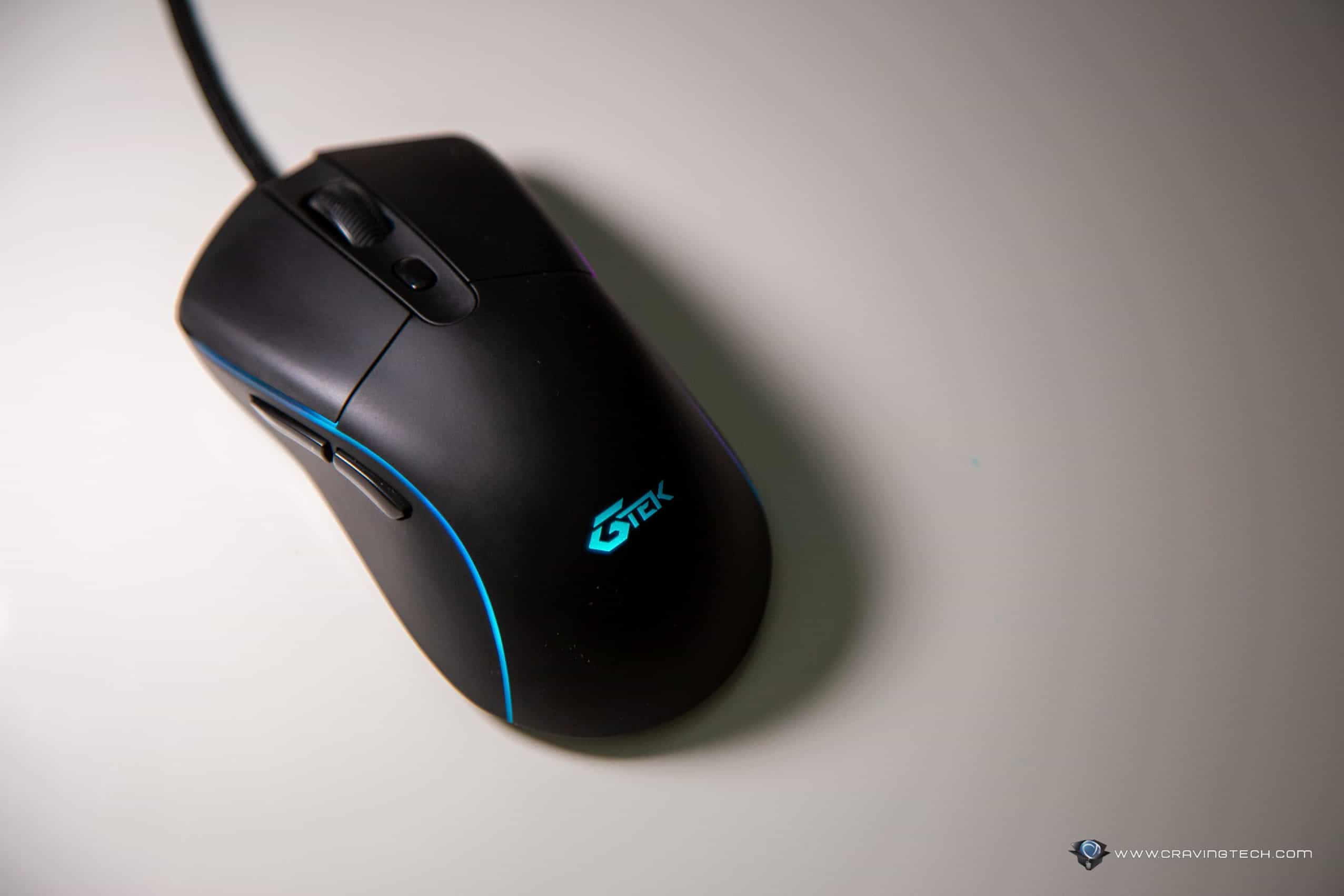 This mouse has been designed ambidextrously, which means it can be used with your right or left hand. I must say that the mouse feels ergonomic in my hand – it is not big or not too small, it just feels right.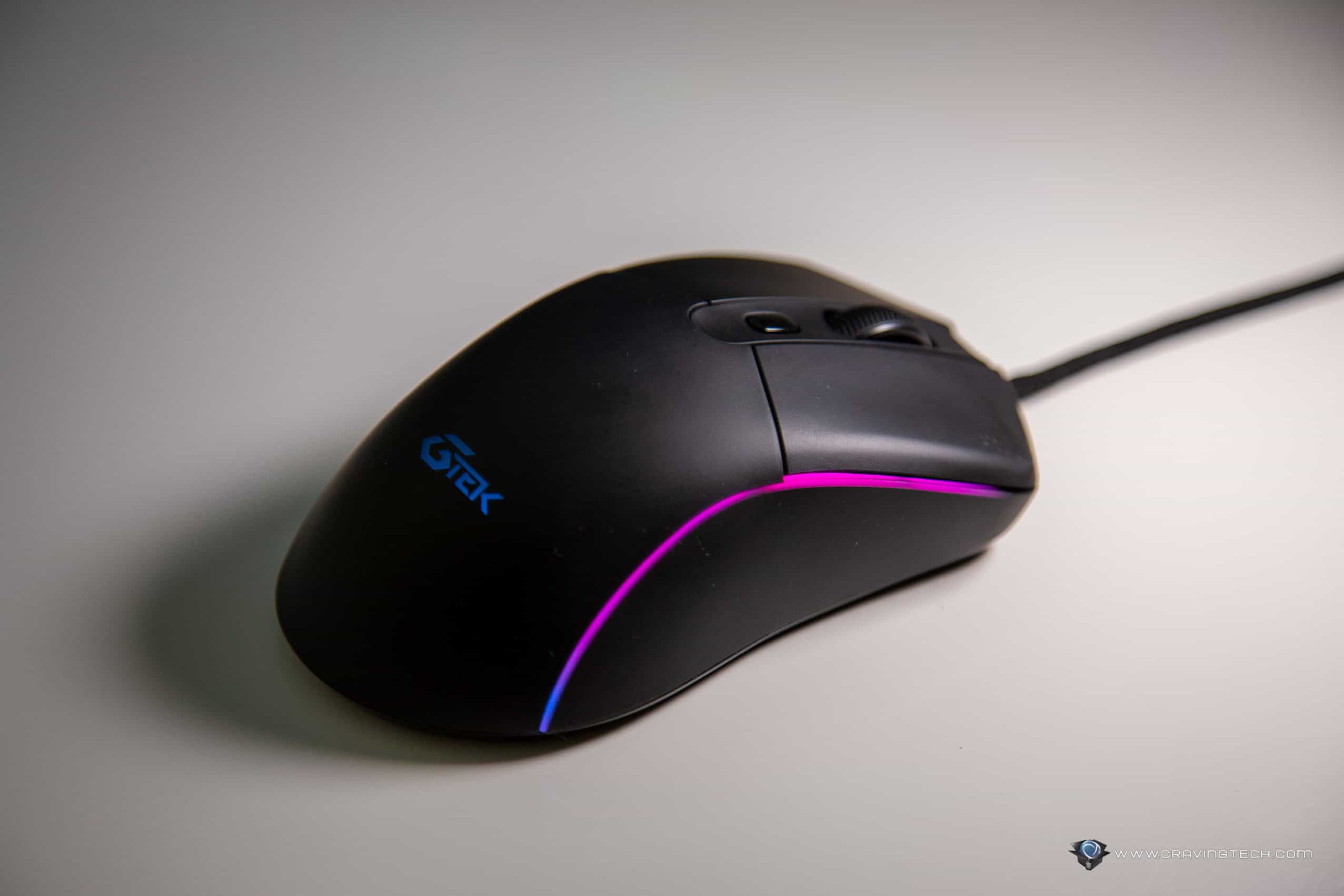 It's using the competitive E-sport industry-standard, PixArt 3337 Pro Gaming Sensor, sporting 400 IPS and 16,000 native DPI.
There are five DPI levels that you can toggle by pressing the DPI button (the one in the middle). The LED light will briefly illuminate to indicate the DPI value (this is such a nifty trick). 
Red: 800 DPI
Blue: 1200 DPI
Green: 2400 DPI
Cyan: 6400 DPI
Purple: 16000 DPI
Plus, it's equipped with OMRON mechanical switches. All OMRON mechanical key switches are made in Japan, ensuring that each key is immaculately produced and offering an astonishing 15 million keypresses. This is the perfect representation of what quality is all about. Once you go mechanical, you won't go back.
Specs
Sensor Type: PixArt3337
Polling Rate: 1000Hz
IPS: 400
Acceleration: 50G
Operating Cycles: 60 million clicks
Switch Type: Omron
Should you get one?
Yes, I would recommend this G-Tek Cyborg 750 Lightweight Gaming Mouse if you're looking for a lightweight wired gaming mouse with RGB under $100. 
You can get one for $99 on Laser's website or you can get it at your local JB Hi-Fi store. 
Disclosure: G-Tek Cyborg 750 review sample was supplied for reviewing