Since not many people are familiar with G-Tek before, let me introduce the brand. G-Tek is Laser's sub-brand in gaming and Laser was established in 1987 here in Surry Hills, Australia. Today Laser is one of Australia's fastest-growing and most trusted consumer IT and consumer electronics solutions providers. 
G-Tek recently released their latest gaming keyboard and it's called G-Tek Cyborg 3000 Mechanical Gaming Keyboard (104 key). So let's find out if it's any good.
What do you get in the box?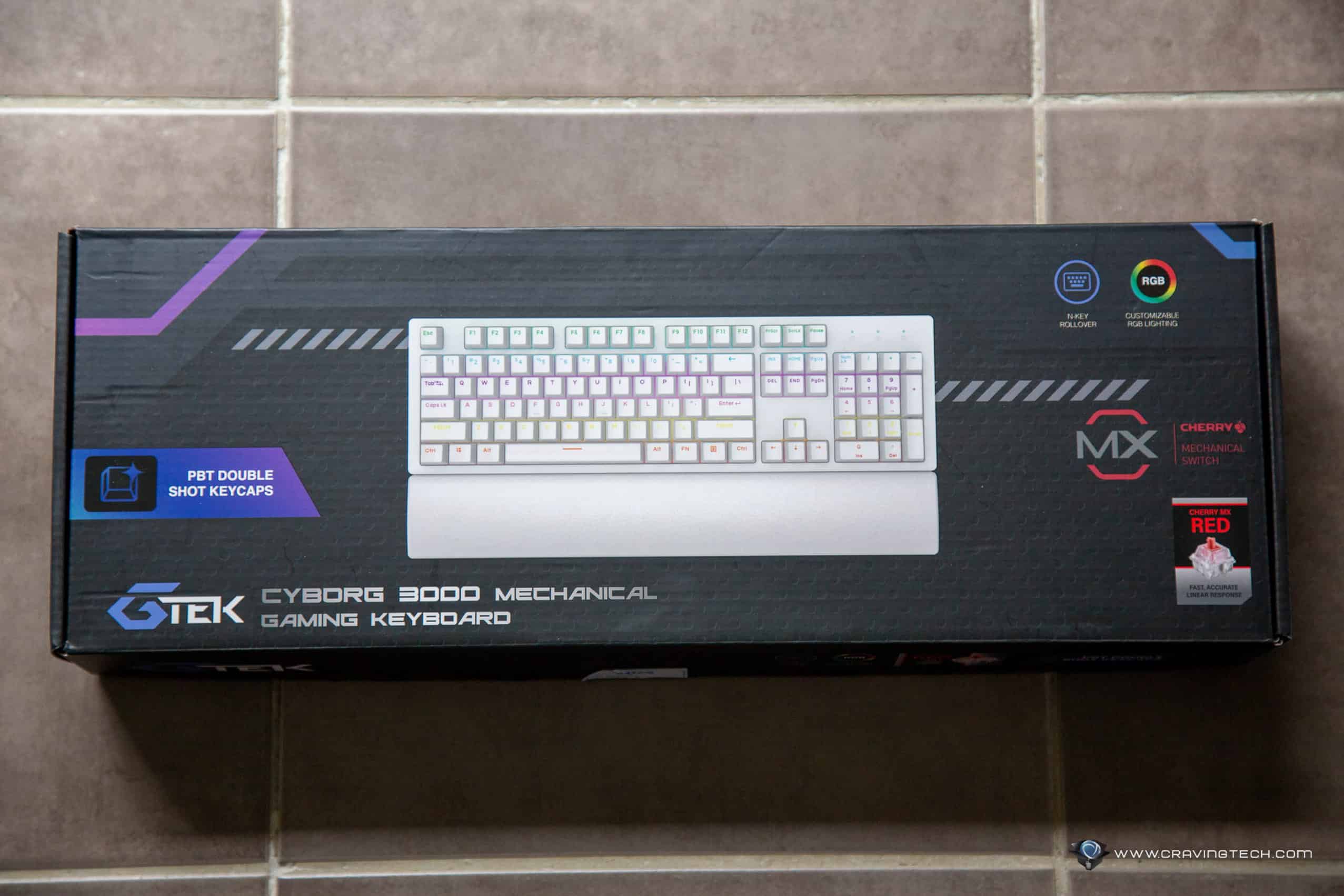 1 x Cyborg 3000 Mechanical Gaming Keyboard
1 x Magnetic Cover (Detachable)
1 x Keyboard Wrist Rest
1 x Keyboard Cable (USB)
The review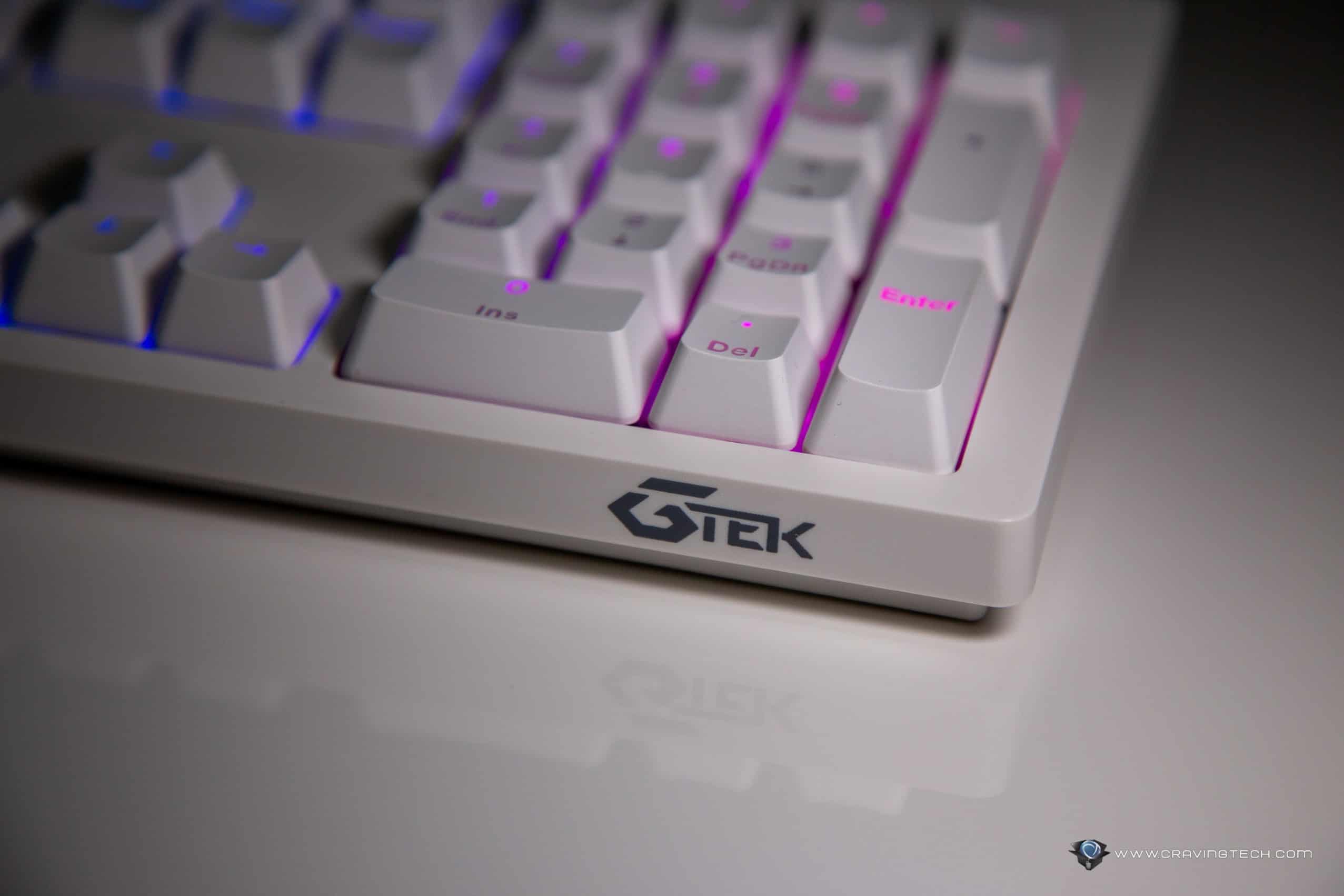 The keyboard external material feels premium to touch and it looks fantastic in matte-white. Shape-wise, it's a low-profile form factor.
Plus, it comes with a white magnetic cover for easy cleaning and gives you the floating effect. You also get a keyboard wrist rest that is cushy and comfortable. With the cover on, the provided keyboard wrist rest will have the same height as the keyboard. During my long hours of using the keyboard, my wrist was ergonomically supported. This is a big tick from me.
There is also 3-way cable management underneath the keyboard so that you can route the cable down the middle or to either left/right.
Straight out of the box, you just plug and play, and the keyboard is ready to use. No software installation is needed. I've been using the keyboard for the past two weeks, and it's been awesome. I've been using it mainly for writing as well as playing games. Previously I was using a wireless mechanical keyboard from a well-known brand that costs twice as much and the keyboard stroke is a bit too loud. However, this G-Tek keyboard is much quieter in comparison. It still gives you the mechanical feeling but without that loud noise. The keypress feels smooth and light. This is so much better if you don't want to disturb your surroundings when playing your FPS games or fast-typing.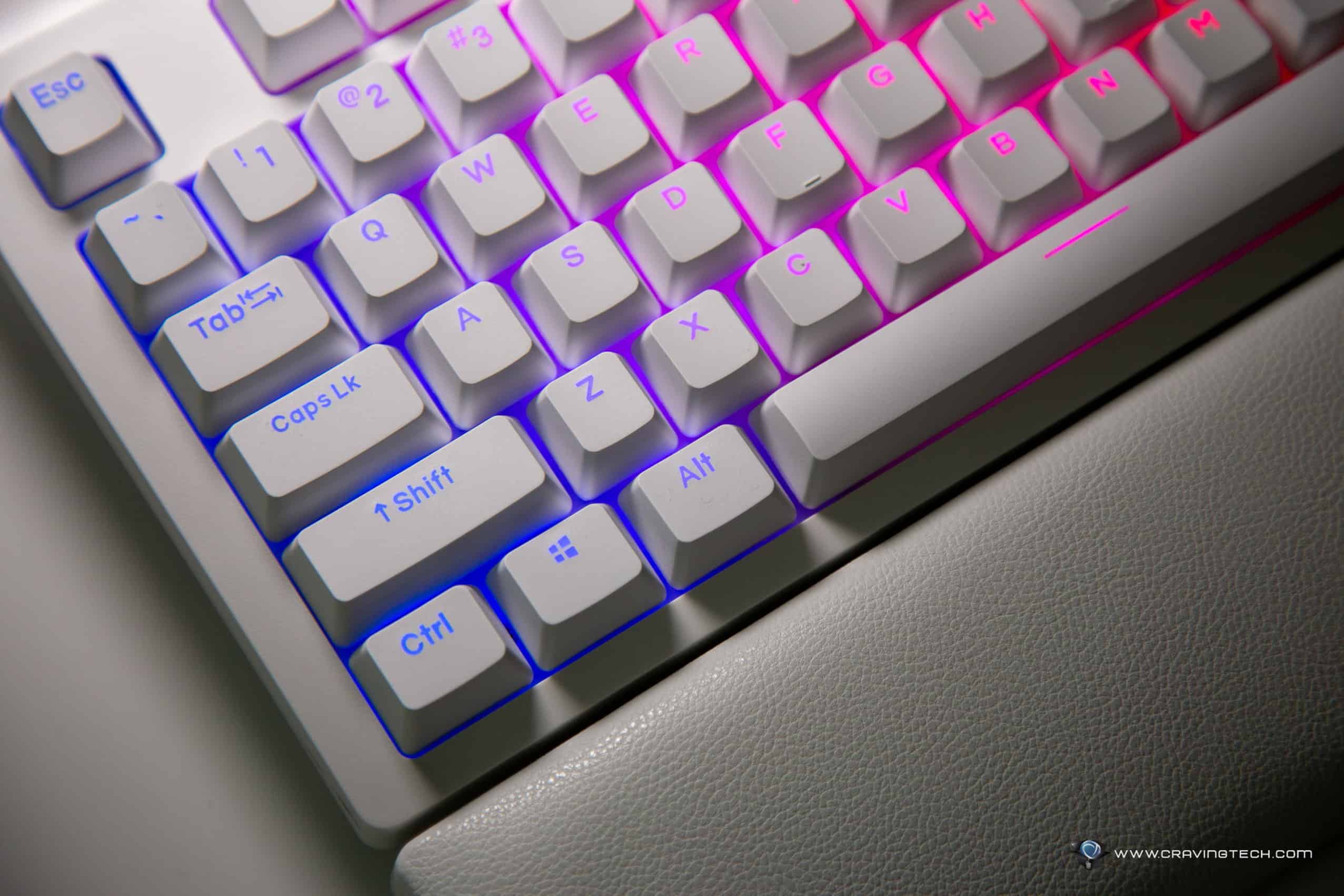 This G-Tek Cyborg 3000 mechanical gaming keyboard is equipped with PBT Double Shot Keycaps, Cherry MX Red Switches, NKey rollover and backlighting effects with plenty of customisation capabilities. You can customise the LED lights by pressing FN + F12. The F1 to F5 keys will start flashing which means it is ready to record a custom pattern. Then, just select the keys you wish to program. 
The RGB lighting looks so good at night, it literally brightens up your room and I love it. Please note that this keyboard does not have any custom software that allows the addition of key-binds or lighting. But there are preset LED controls such as:
FN + F6 is the wave mode
FN + F7 is the ripple mode
FN + F8 is the marque mode
FN + F9 is the fading mode
FN + F10 is the breathing mode
FN + F11 is the light always-on mode
Specs
Power Consumption: 100mA (no LED) – 350mA (brightest LED)
Weight: 1.2 kg
Keyboard Dimensions (without cover): 44.4 x 13.1 x 4.4 cm
Cover Dimensions: 45.1 x 13.6 x 4.4 cm
LED: Customizable RGB Lighting
Number of Keys: 104
Rollover: NKey
Keycaps: PBT Double Shot
Switch Type: Cherry MX Red (linear)
Actuation force: 45 ± 15 cN
Total Travel: 3.7mm
Pre-travel: 1.9mm
Bounce Time: < 5ms
Durability: > 50 million actuations
Should you get one?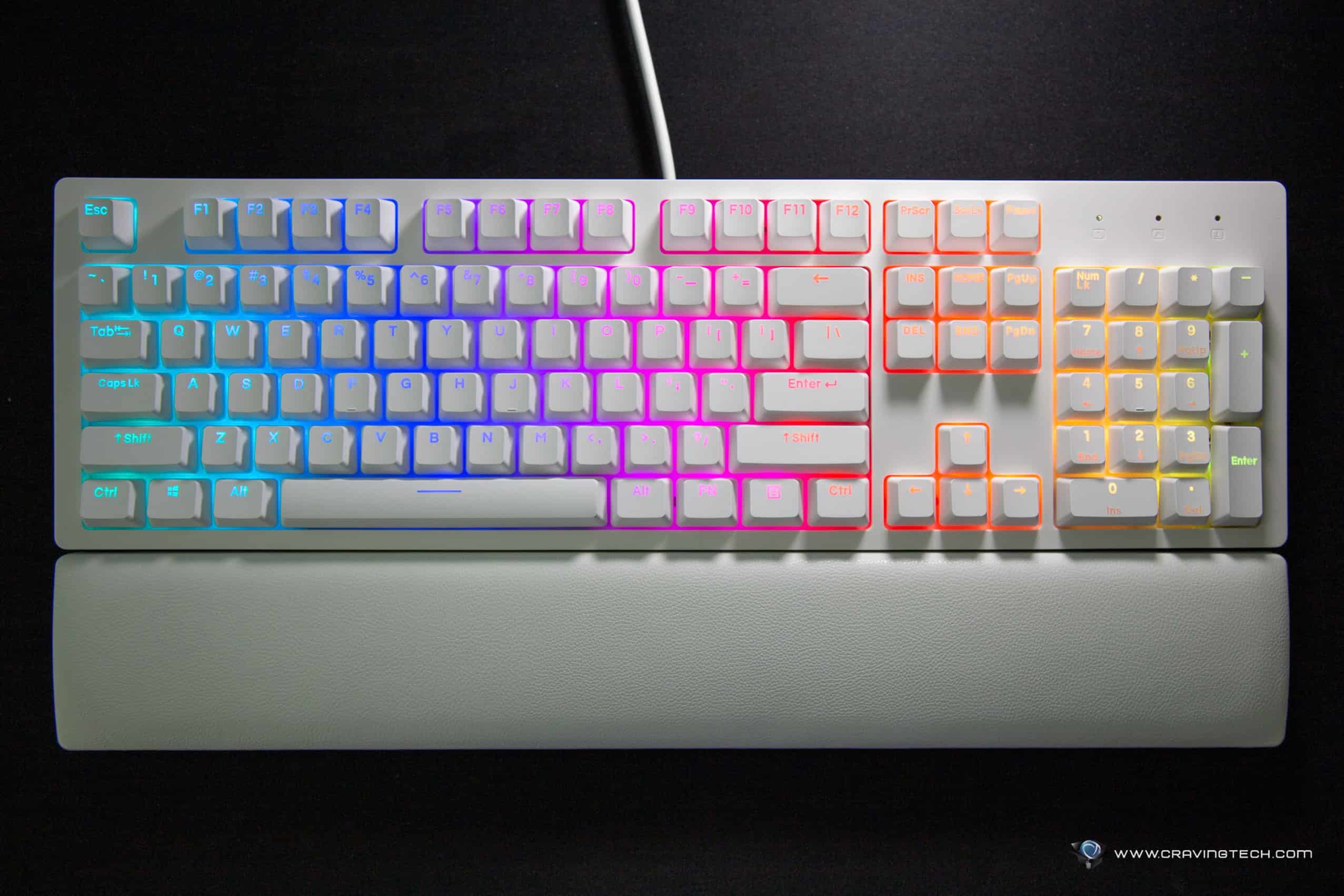 Yes absolutely! You should get one if you're in the market for a mechanical gaming keyboard with awesome lighting that won't break your wallet. 
You can get the G-Tek Cyborg 3000 Mechanical Gaming Keyboard for $279 at Laser's website or you can buy it at retailers around Australia like JB Hi-Fi.
Disclosure: G-Tek Cyborg 3000 review sample was supplied for reviewing