Creative Stage 360 Review – There is no denying that the Dolby Atmos technology is an awesome invention of our time. Used in cinemas, and now this cool piece of sound tech can be experienced at your home too. Dolby Atmos is a surround sound technology that adds height channels, giving you depths to sound and give more immersion in sound positioning.
For example, if a movie shows a chopper passing by from behind, you will be able to experience the sound as if you have an extra speaker on top of the ceiling. It's awesome, both in movies and even in games like Overwatch where you can pinpoint enemy flankers in the nick of time.
But enough with the long introduction. Usually, Dolby Atmos speakers and soundbars are expensive but Creative has a surprise for us today. The Creative Stage 360 is a compact 2.1 soundbar with Dolby Atmos integration and supports multiple connectivity options.
Creative Stage 360 Review – Unboxing and Packaging Contents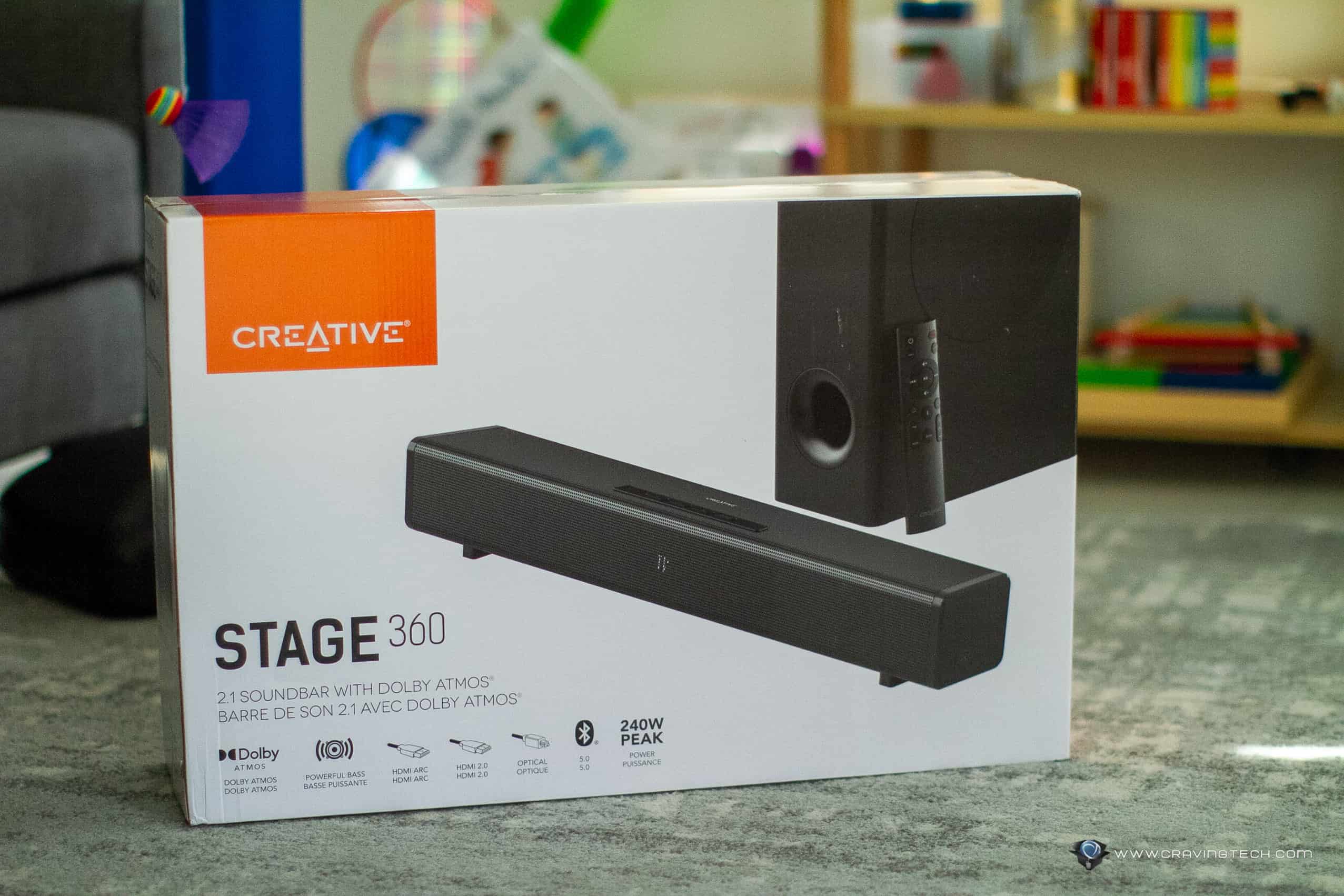 Creative Stage 360 Review – Design & Features
It looks very similar to the Creative Stage V2 I reviewed some time ago, though the subwoofer is smaller and there is no AUX port this time. Connectivity options on the Stage 360 include: HDMI ARC, HDMI 2.0, Optical, and Bluetooth (so yes, you can connect your phone via Bluetooth for movie watching or music listening too).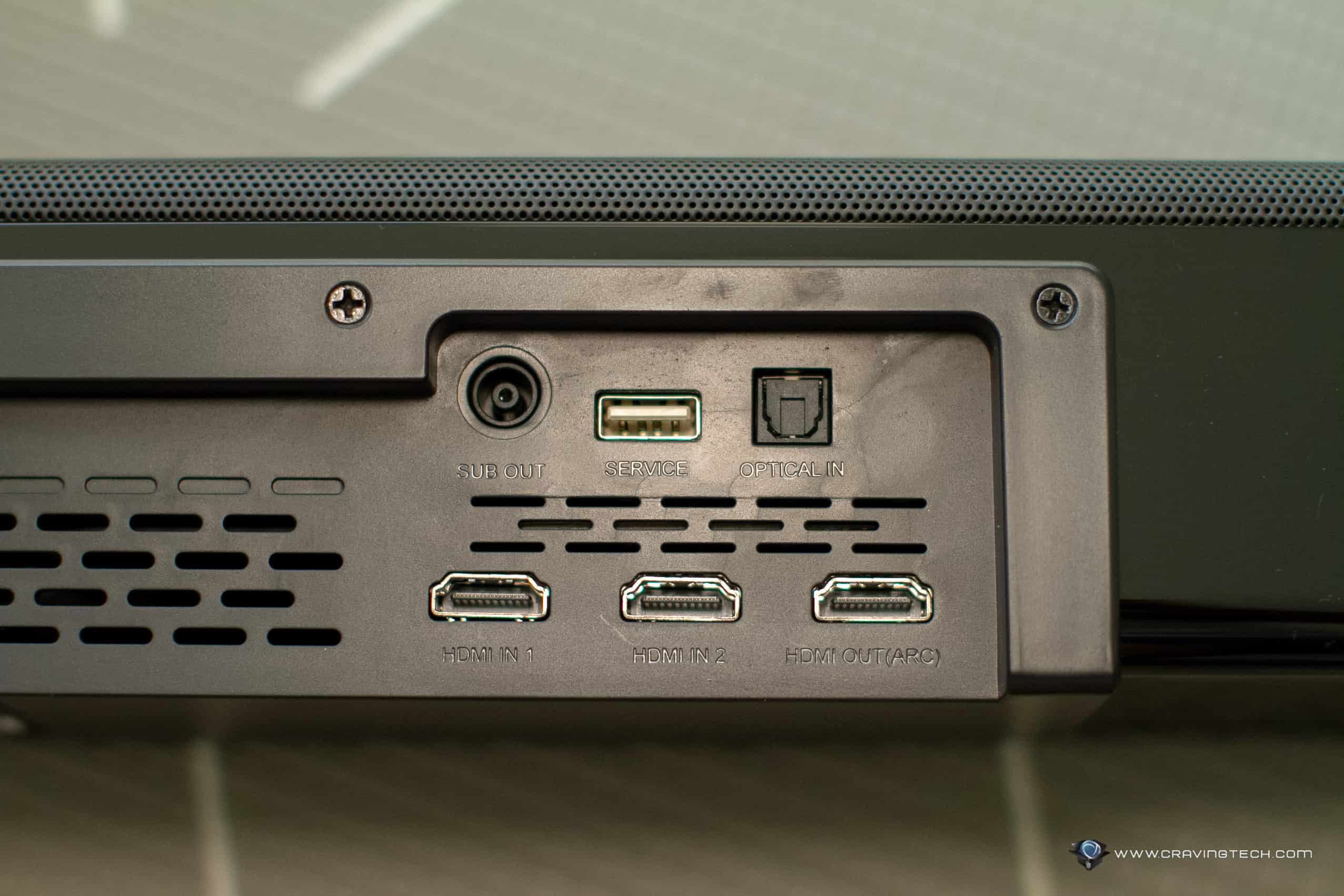 Similar to the Katana V2, there are controls on the top of the soundbar which makes it easy to lower volume or change some settings without having to rely on the remote control (which is included). This is true if you are using the soundbar on your PC, for example as you can quickly change things within an arm reach.
For the TV, you can either use the included remote control or like myself, use my Apple TV remote (after asking it to learn the commands).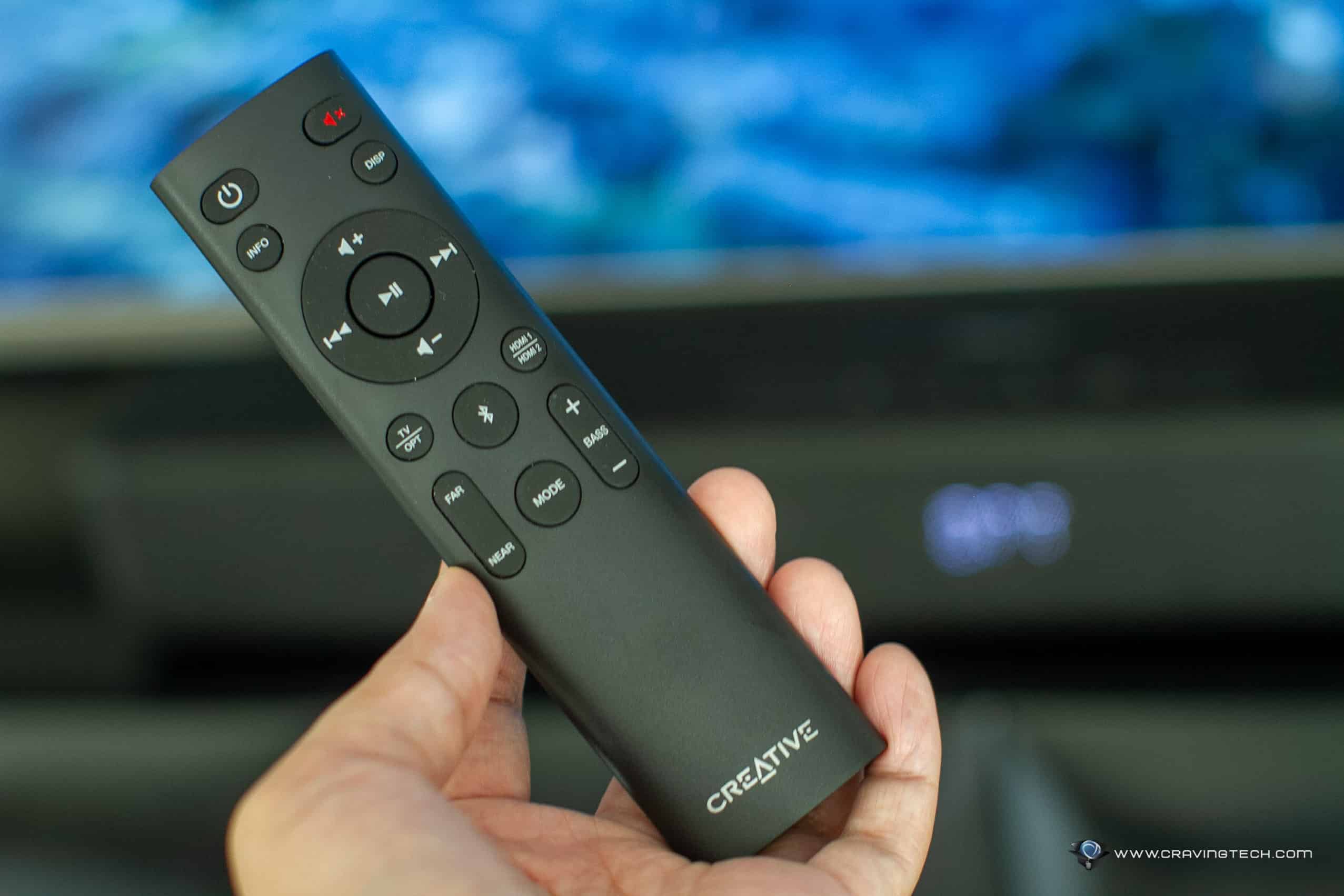 Whether you are using the Stage 360 on a TV or PC, Creative wants to ensure you to have great sound experience. They include some rubber feet to elevate the sound bar towards your ears for a closer set-up and also a Far/Near setting that optimises the sound accordingly (can be set through the remote). I think that's pretty nifty.
So, how does it sound?
The sound bar itself houses two 2.25″ x 3.85″ Racetrack Driver (up to 60W RMS output) and a dedicated 5.25″ High Excursion Driver Subwoofer (60W). They both look small – in fact, the sound bar is smaller than the Stage V2 and the subwoofer is smaller than the Katana V2. However, it appears that despite of the size, Stage 360 has higher peak power output (total of 240W) compared to the Stage V2 (160W).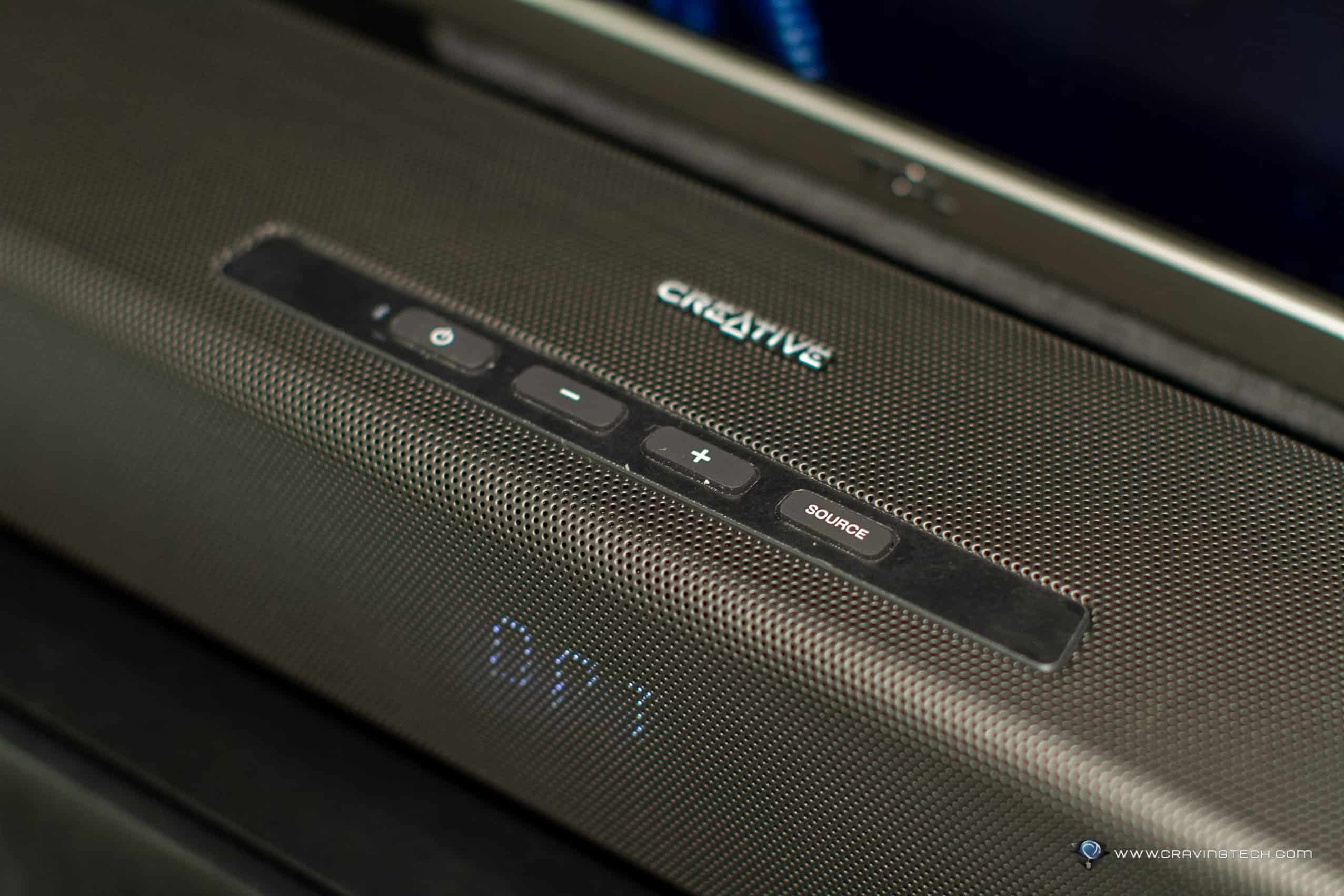 But most importantly, the Stage 360's Dolby Atmos is an impressive feat. With most of us here today watching movies through a streaming service, this is great. Services like Netflix, HBO Max, Apple TV+, and many others support Dolby Atmos so you can take advantage of getting great sound and better movie viewing experience through this compact, Dolby Atmos sound bar in the living room or your bedroom.
I'm quite amazed at how the sound bar sound despite of the size and how good the Dolby Atmos experience is. While it's hard to replace a full Dolby Atmos experience with multiple speakers, the sound bar is doing an amazing job in creating the sound positioning perception. Close your ears and the Dolby Atmos will even sound more realistic.
Note however, that the Dolby Atmos will only work through HDMI (ARC) as it is not supported over Optical (and definitely not via Bluetooth) – so it's something you need to have in mind if you are planning to use this on a PC.
The Bass isn't bad either but it's not something that can rattle your house like the AudioEngine S8 subwoofer, for example.
Creative Stage 360 Review Conclusion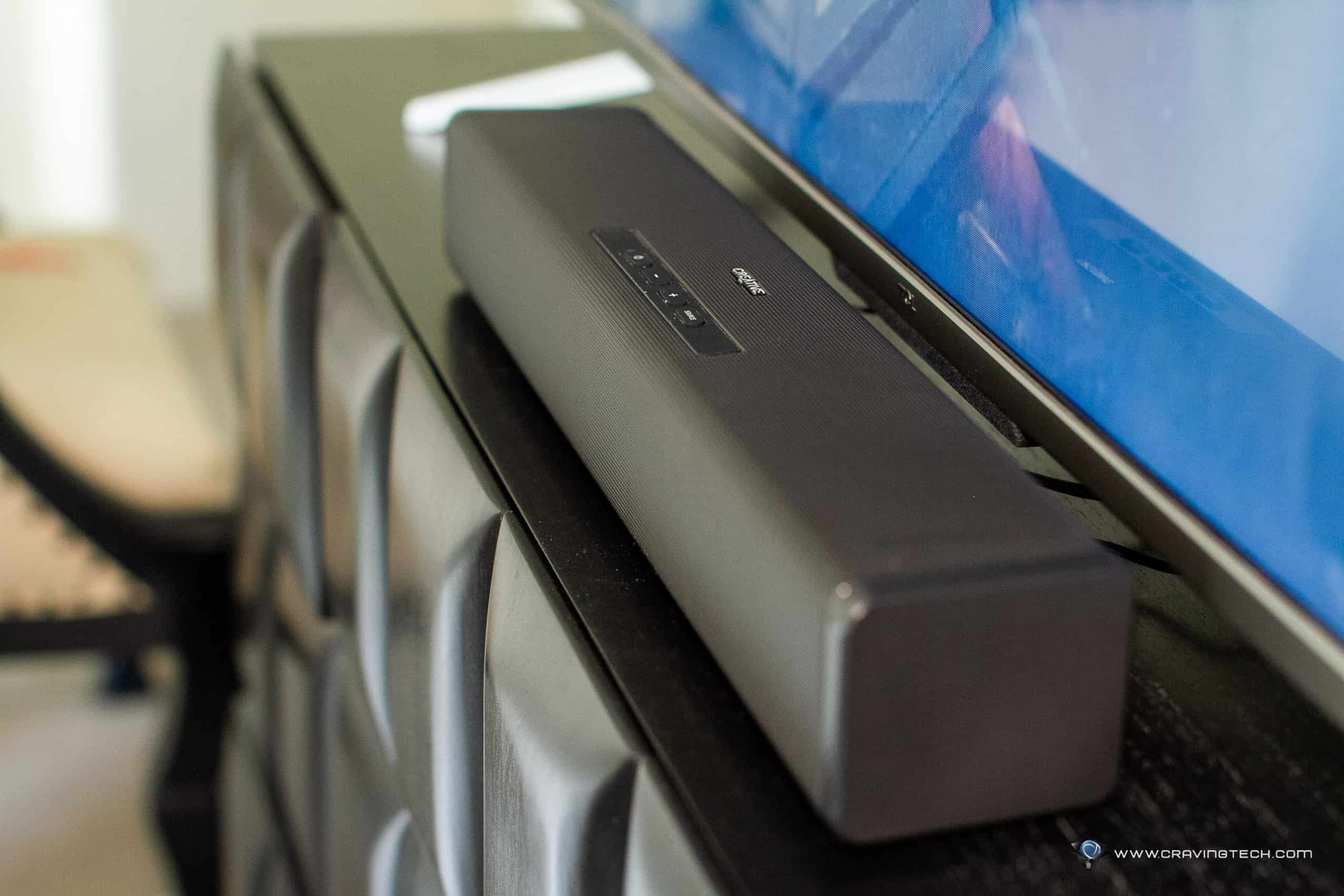 Creative Stage 360 is a compact, affordable sound bar with dedicated subwoofer that offers Dolby Atmos for your elevated movie viewing experience. Depending on how large your room is, it can deliver loud and clear audio with multiple options like Optical and Bluetooth included.
And if you do watch movies a lot and want to have a clean space around your TV, having the Stage 360 is definitely a godsend. It retails for AU$349.95 (also available at Amazon) and even includes a Subwoofer. That's a pretty good offer all around for a Dolby Atmos sound bar!
Disclosure: Creative Stage 360 review sample was supplied for reviewing
Creative Stage 360 Review
Summary
An affordable, compact Dolby Atmos sound bar with a dedicated subwoofer
Pros
Compact design
Dolby Atmos 5.1.2
Has multiple connectivity options
Can be set to Near/Far for best sound optimisation
Includes a dedicated subwoofer
Cons
No AUX
Dolby Atmos only available through HDMI ARC