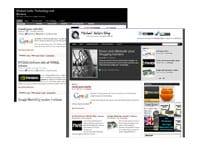 At least, that's what I'm hoping to achieve with this new theme. A much more professional look.
I hope you are not surprised to see something different this time! At first, I was scared to switch to this theme because this blog might lose its personal touch and the new theme feels less "homey". However, I believe it's time to take this blog to the next level now that I've got some professional review requests. Not to worry though, this blog will still be my personal blog and the style of writing will not change.
There are still plenty of touch-ups to do (styles, font sizes, colors, placements) and other bits of pieces but I couldn't wait any longer to switch over to the new theme.
I hope that you guys my new one. Is this my Ultimate theme? Yes, for now.
For a detailed review/impression on this theme, please check out my new post about the theme here.
[poll id="9″]