EFM TWS Detroit Earbuds Review – EFM is an Australian-owned brand that is well-known for its durable phone cases. And, they just released the EFM TWS Detroit earbuds that we're about to find out if it's any good.
What's in the box?
1 x EFM TWS Detroit earbuds
1 x EFM TWS Detroit charging pod
1 x 30cm USB Type-C cable
1 x User Manual / Warranty
3 x Earbud tips (Small, Medium or Large)
First impression
The pairing process could not have been simpler: I just opened the charging pod, took the earbuds out, and they were automatically in pairing mode. There is no need to download an app which is always a good thing.
The charging case is small enough to put in your pocket, and the earbuds' shape slightly looks like Airpods from a distance. They come in three different colours: Black, Purple, and White. The one that I got is the black one. The touch controls are pretty intuitive too, they use basic touch controls such as:
tap to receive a phone call, 
double-tap to hang up / play-pause music, 
hold for 2 secs to reject / next song, 
tap the left earbud to decrease volume, 
tap the right one to increase volume,
triple-tap to activate Siri or Google assistant.
Sound quality
Since it has got an IPX4 rating (water and sweat resistant), I've been using the earbuds in the past week for my Peloton bike that I use every day. They sound amazing, all the songs ranging from pop, rock and EDM, all sound very crisp. There's enough bass for hip hop and R&B, and enough treble for pop. I can also hear the instructor's voice clearly.
Battery life
EFM TWS Detroit can last up to 35 hours per single charge. I've only needed to fully charge it once in the past week and it's still going strong. The charging case supports wireless charging and USB-C.
Tech specs
Bluetooth version: 5.0
IPX4 rated
Impedance: 16 ohms
Scope of frequency: 20Hz – 20,000Hz
Charging: USB Type-C
Earbud battery capacity: 60mAh (each)
Charging pod battery capacity: 400mAh
Earbud recharge time: 1.5 hours
Charging pod recharge time: 1.5 hours
Latency: 70 ms
Gross Weight: 0.14 gram
Up to 35 hours playback time per full charge
Colours: black, purple, or white
Verdict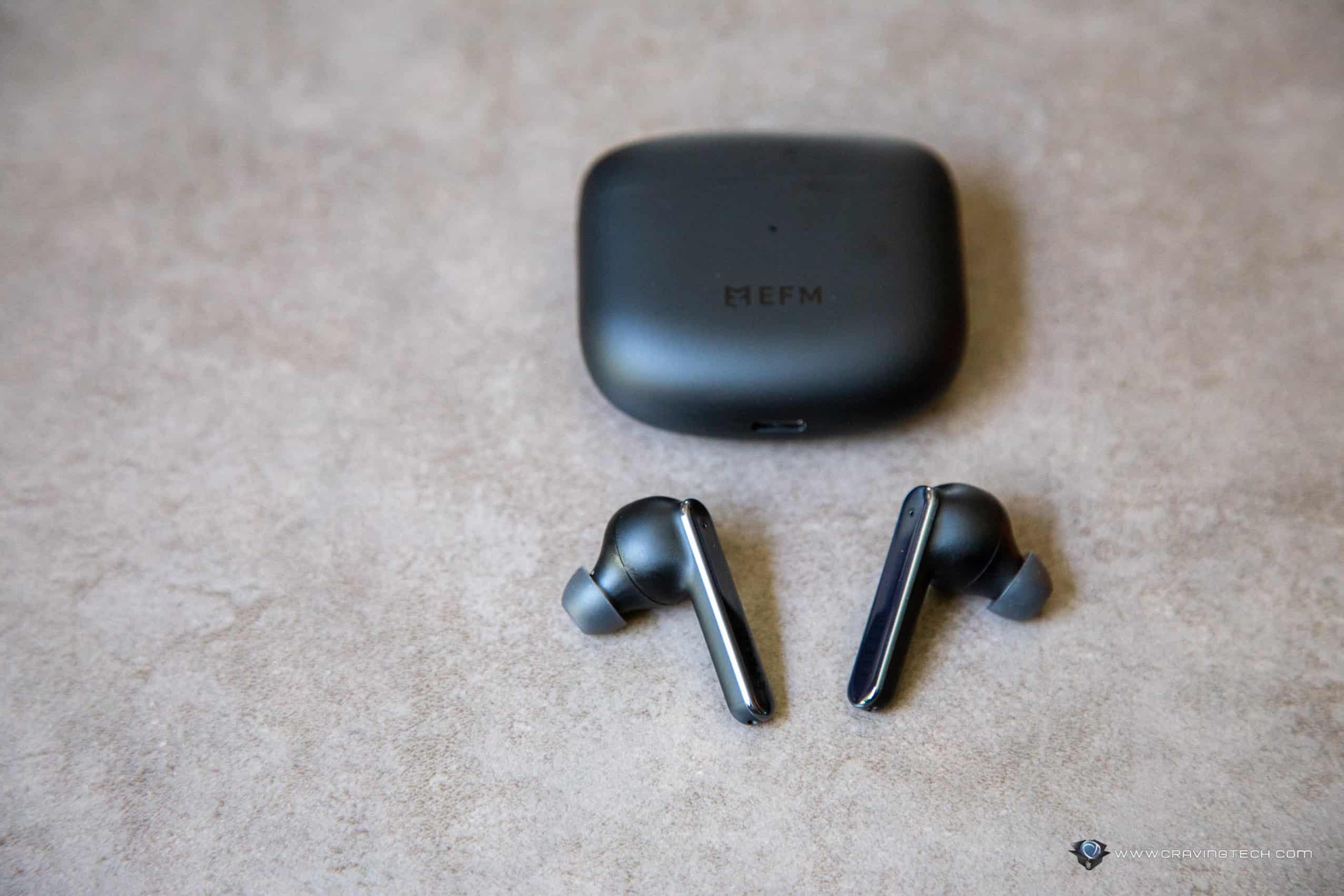 For its price point, this is certainly bang for your buck. Arguably its sound is on par with earbuds that cost twice as much. I cannot find any fault in the sound quality department. The earbuds are super light, and I don't feel any discomfort at all after a long bike ride.
These are your perfect Bluetooth IPX4 rated earbuds for your light workouts.
You should consider getting the EFM TWS Detroit wireless earbuds if you want something under $100 and sound brilliant. They are available at EFM's website for A$99.95.
Disclosure: EFM TWS Detroit review sample was supplied for reviewing