SanDisk Cruzer Orbit USB Flash Drive is one of the tiniest USB flash drives I've ever seen, in a good way of course. In fact, there is a reason why a USB flash drive is also being called as a thumb drive (though I haven't heard that term being used anymore these days).
This tiny drive is even smaller than my thumb yet you can pick the model with a 32GB storage space in it. My review sample is the 8GB version.
Thirty-two Gigabytes in this tiny device. That means 6,000-7,000 songs you can fit in (roughly, of course), not to mention your video files and other important documents you can carry along with you.
The Cruzer Orbit has a rather unusual shape, compared to traditional rectangular-shaped USB flash drives. It looks cool though and definitely attracts attention whenever you take one out of your pocket.
Even better, attach it to your key ring so you will always have a USB flash drive handy for emergencies (sometimes you need to transfer files between 1 computer to the other quickly).
The design is of a swivel design which is great for those who like to lose USB flash drive caps at every chance they get. However, due to the swivel design, you need to make sure that it doesn't get wet as the USB connector is quite exposed.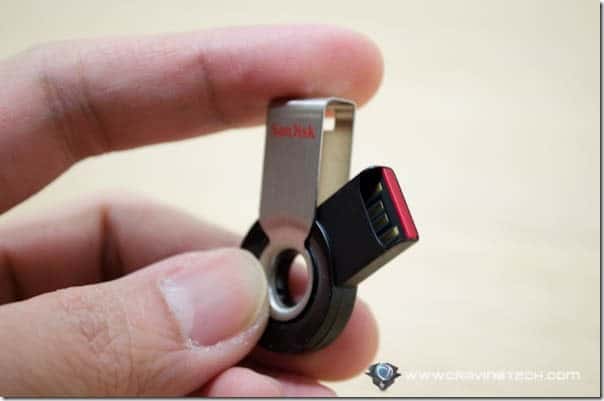 The Cruzer Orbit USB flash drive comes with a software called SanDisk SecureAccess (128-bit AES encryption) to protect your files inside, which is great for business and professional use. To install, just run the executable inside the Cruzer Orbit.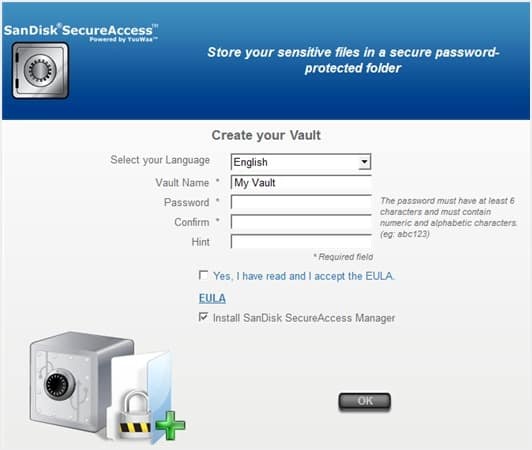 With this flexibility, you can transform your USB flash drive into a secure storage or use it as a regular drive.
Read/Write speed benchmark using CrystalDiskMark:
Though not the fastest USB flash drive out there and without USB 3.0 support, SanDisk Cruzer Orbit flash drive is still a great all around drive to have with you at all times. You'll never know when you are going to need it!
Disclosure: SanDisk Cruzer Orbit USB flash drive review sample was provided for the review