Cricut Maker 3 Review – The ultimate, compact, smart cutting machine is back! My wife, who's an event stylist and owner of Nata Events, has been using both the Cricut Joy and original Cricut Maker in all of her projects and clients' events (weddings, birthday parties, etc).
But when the great gets better, it's very easy to say yes when we were given a chance to review the successor: Cricut Maker 3.
The new model does not just perform much faster (twice as fast now) but also access to more supported materials like Smart Materials. You can cut Smart Materials without using a mat on the newer machine so it's no longer limited by the size of your mat. Plus, projects just get simpler and quicker to complete.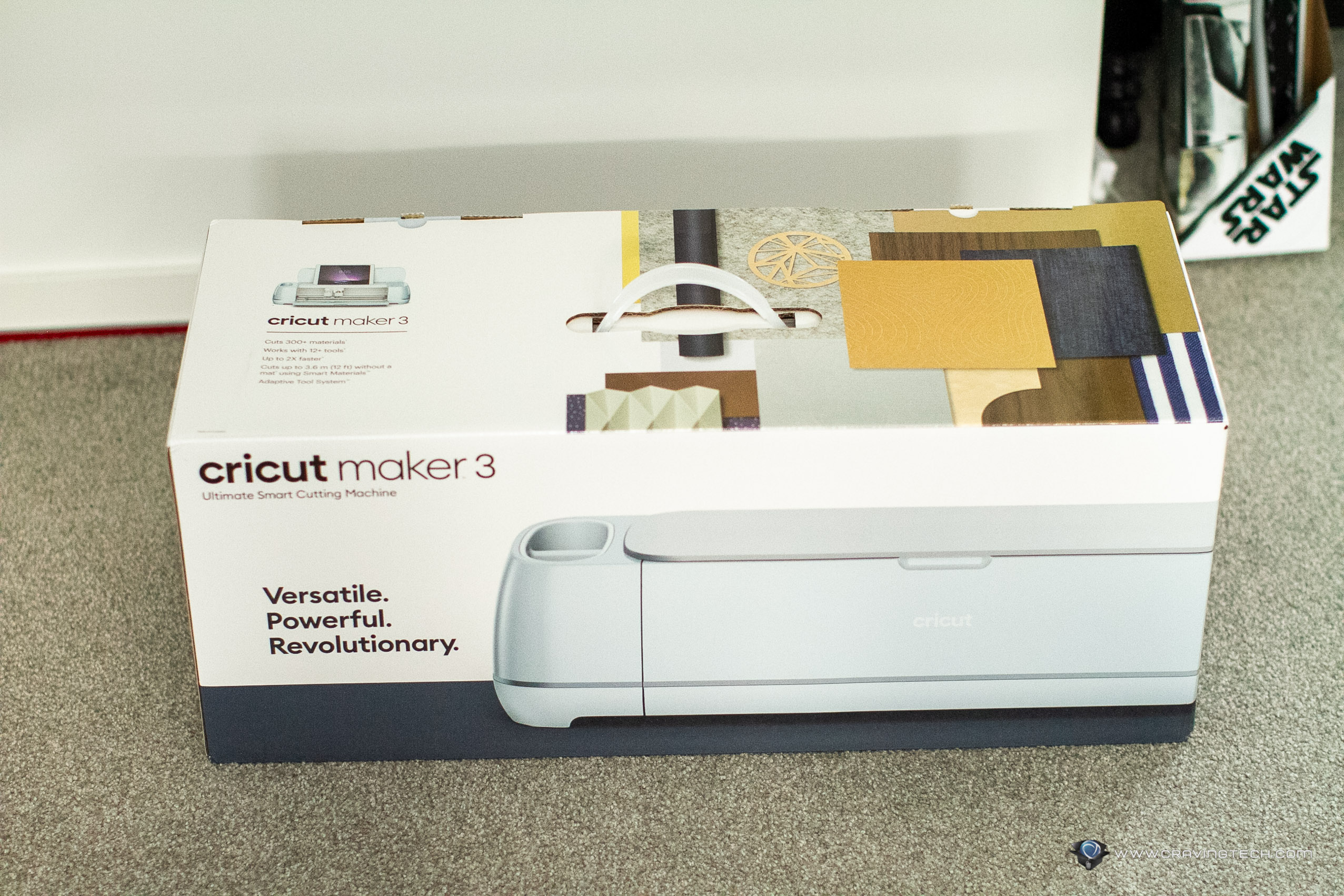 Cricut Maker 3 works with more than 300 materials ranging from delicate materials to tougher stuff like chipboard or balsa wood. With a variety of tools available (that you can purchase separately), you can get the machine to cut, draw, engrave, and do many other things for your DIY projects both for personal or professional use. And since this is automated, what you get is clean, professional results that you'll be proud of.
I didn't tell my wife that the newer model is actually faster than the one she'd normally use (the original Cricut Maker). But the moment she tried the machine out, she noticed it right away. To those who are going to use the machine on a daily basis or frequently, I'd highly recommend going straight to get the Cricut Maker 3 if you have the money.
Cricut Maker 3 cuts much faster (among other things) and can definitely save you a lot of time in the long run.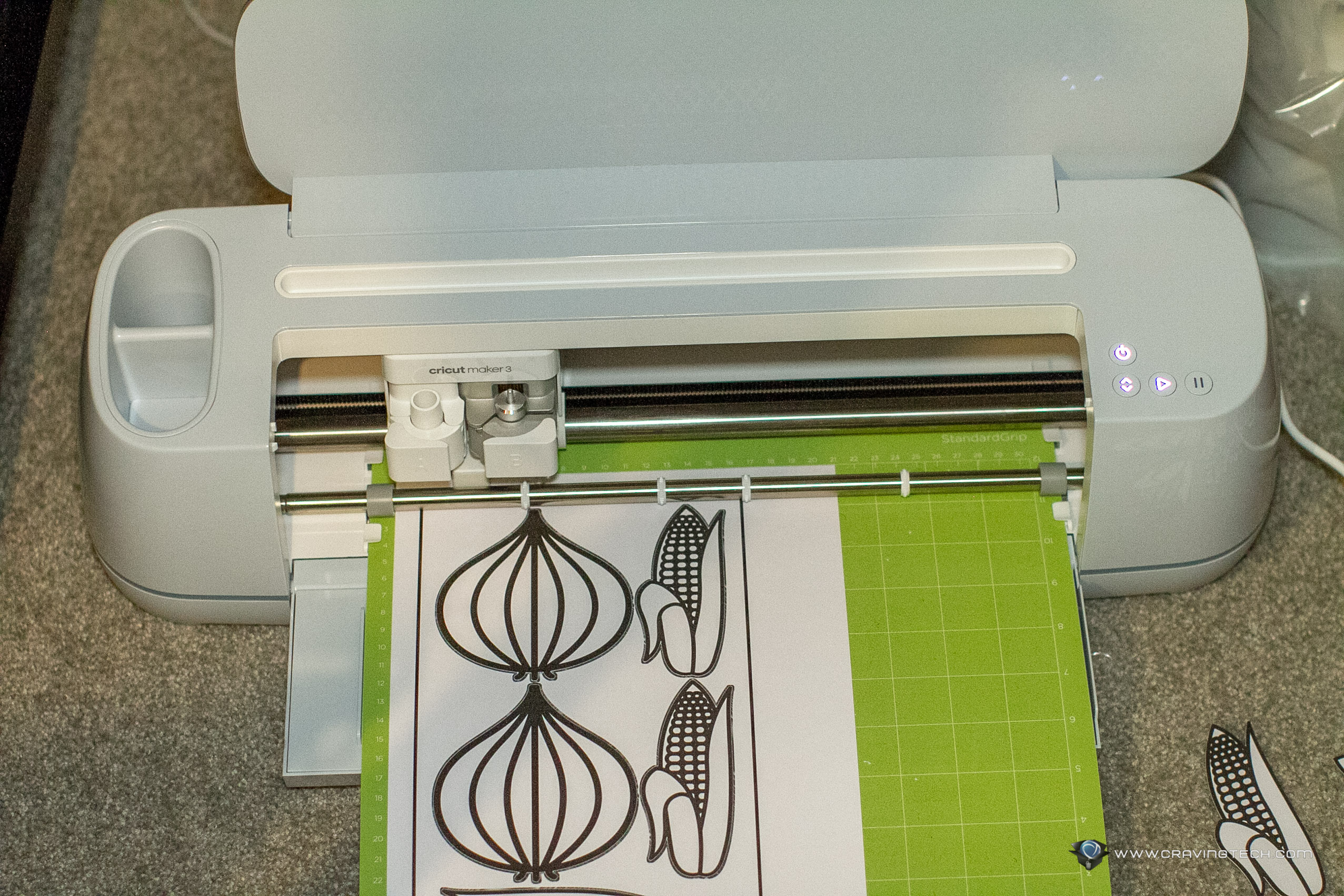 And now, the additional support of Smart Materials mean more efficiency and variety of projects too. For example, with Smart Iron On, you can create something fun and creative to be placed on t-shirts. It can be as simple as creating your DIY business uniforms with ease, with extra flair (if you get the Smart Iron On Glitter material, for example). We also normally have custom-made Easter Camp t-shirts every year and having the Cricut Maker 3 means we can now create our own, without having to order one from the shops.
Apart from the Smart Iron products, there are also Smart Vinyl and Smart Paper Sticker Cardstock but you don't have to use these Smart Materials if you don't need them, though they certainly make life much simpler and the cutting process trivial.
As before, in order to let the machine do its magic, a free application called Design Space needs to be installed in your devices (works on PC, Mac, iOS, and Android). There are tons of libraries and presets, so you don't need to start something from scratch. There are over 1000 free images, 15 custom fonts, and more to kick start your project. However, if you are going to do some professional work regularly, you can go for a monthly subscription (around A$13.99 per month) which will give you tons more things to use in your projects.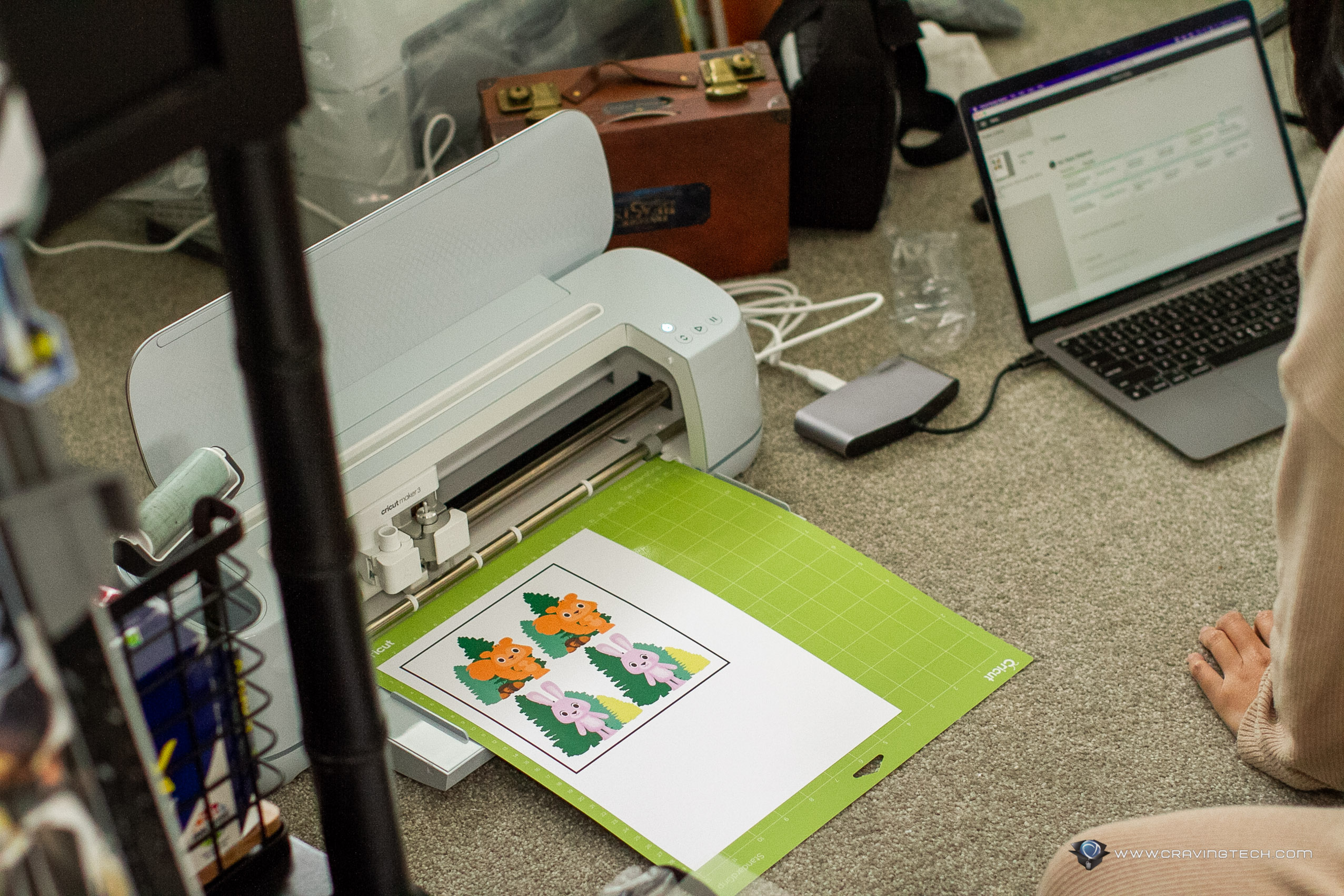 Or, if you are only interested in using a particular items, you can just grab them individually. You can always use your own too, or if you can get the image elsewhere.
Cricut Maker 3 Review Conclusion
Cricut Maker 3 is definitely one of the smartest and powerful, compact cutting machines out there. Sure, it's not something that you'd want to carry around here and there (with its dimension and 7 kg of weight). But it doesn't really take up much space at home for what it can do.
So what can it do? A lot, and it's not just cutting. Plus, with support for more than 300 different types of materials and powerful tools, your imagination is the limit. While we haven't made any big projects yet (like weddings – this will be in October) with the Cricut Maker 3 yet, make sure to check our Cricut Maker review to see some of the things you can do with these powerful machines.
Sure, there's a learning curve involved but there are demo projects and simple samples to start with so you can get familiar with the software and how the machine works together. Once you go through that, you'll love Cricut Maker 3!
Cricut Maker 3 retails for around A$658 and available now at retailers around Australia like Harvey Norman, Officeworks, and Spotlight.
Disclosure: Cricut Maker 3 review sample was supplied for reviewing