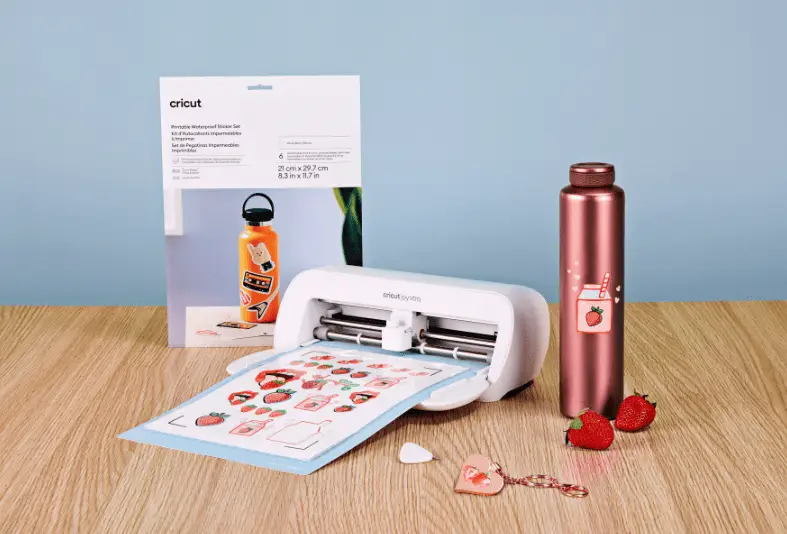 Cricut introduces the Cricut Joy Xtra — their latest smart cutting machine. This cutting-edge device is set to be released globally and in Australia on September 8, complete with a specially curated bundle packed with essential tools and materials for instant creativity.
We've reviewed their Cricut Joy before and you can read our full review here.
The Cricut Joy Xtra is tailored for newcomers to the DIY scene, small business owners, and anyone looking to start a creative side project. This machine comes ready to make professional-grade stickers, labels, custom t-shirts, and more right out of the box.
This smart cutting machine is not only versatile in its ability to cut, write, draw, and foil but also in its design. It's small and lightweight, making it portable, yet it boasts a stylish matte white finish that fits into any decor at home, school, or work.
Cricut Joy Xtra offers enhanced capabilities, including the Easy Printables Sensor which accurately cuts around printed images for perfect stickers, tags, and labels. It supports a variety of new printable materials in A4 size, such as Printable Sticker Paper, Printable Vinyl, and Printable Iron-On for both light and dark fabrics.
Equipped with Cricut Design Space, the central platform where users can design and share projects, Cricut continues to evolve the making experience. With features like the upcoming "Create Sticker" for Cricut Access subscribers, the platform makes professional sticker design accessible to everyone.
Ashish Arora, CEO of Cricut, highlights the company's commitment to inspiring makers, while Nicola Dow Smith, Regional Head of Cricut, emphasises the versatility of the Cricut Joy Xtra, whether you're a small business, teacher, student, or parent.
The Cricut Joy Xtra stands out with its ability to cut over 50 types of materials, work with Smart Materials for long or repeated cuts, and come with a variety of drawing and foiling tools.
Available from September 8 for RRP $429 exclusively at Harvey Norman, with broader retail availability in October. The Cricut Joy Xtra Starter Bundle includes the smart cutting machine, a selection of Printable Waterproof Stickers, Iron-Ons, Transfer Tape, a Light Grip Mat, and samplers of Smart Vinyl and Smart Iron-On.
Cricut Joy Xtra™ Starter Bundle inclusions:
Cricut Joy Xtra Smart Cutting Machine
Cricut Printable Waterproof Sticker Set – A4 (6 ct)
Cricut Printable Iron-On For Light Fabrics – A4 (5 ct)
Cricut Joy Xtra Transfer Tape (3 ft)
Cricut Joy Xtra Light Grip Mat
Cricut Joy Xtra Smart Vinyl™ – Permanent Sampler, Classics (3 ct)
Cricut Joy Xtra Smart Iron-On™ Sampler, Elegance (3 ct)