Brother PT-D610BT Review – We've been using the Brother P-touch Cube Pro to print labels continuously throughout the house: fruit and food containers, pantry jars, and so on.
This latest desktop label printer from Brother is more sophisticated with a colour LCD display, QWERTY keyboard, and can also be connected via Bluetooth connection (P-touch Design&Print 2 app) or plugged directly to a PC or Mac with the included USB cable. It can support a variety of label types and sizes, and can print all kinds of texts and graphics. It's also much cheaper than the Touch Cube Pro.
Brother PT-D610BT Review – Packaging Contents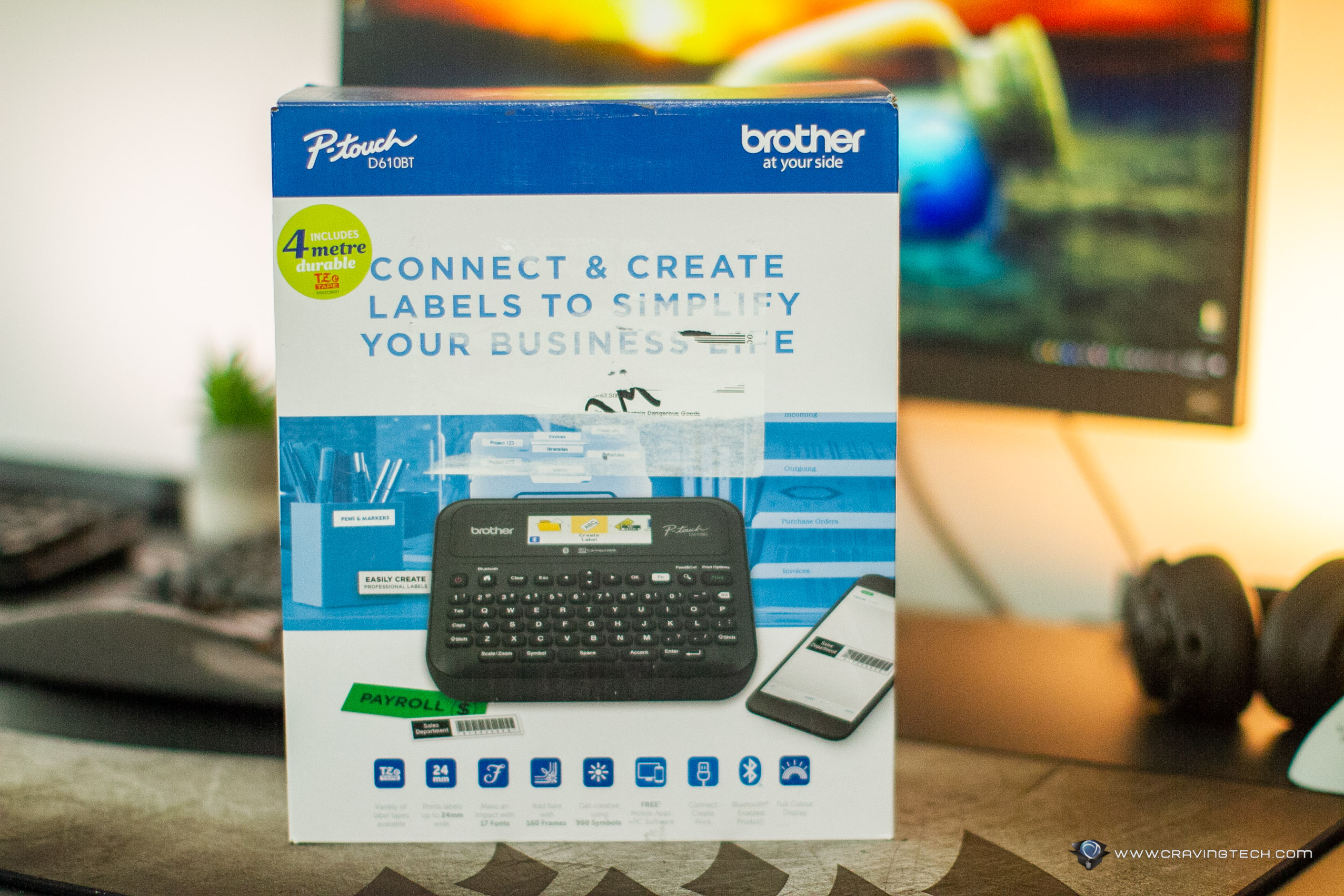 Brother PT-D610BT Review – Design and Features
The large LCD display and QWERTY keyboard are definitely the game changers here, which make every label printing far easier. The display comes in full-colour with high-resolution. Not to mention it also has a backlit to make the screen easier to see in daylight.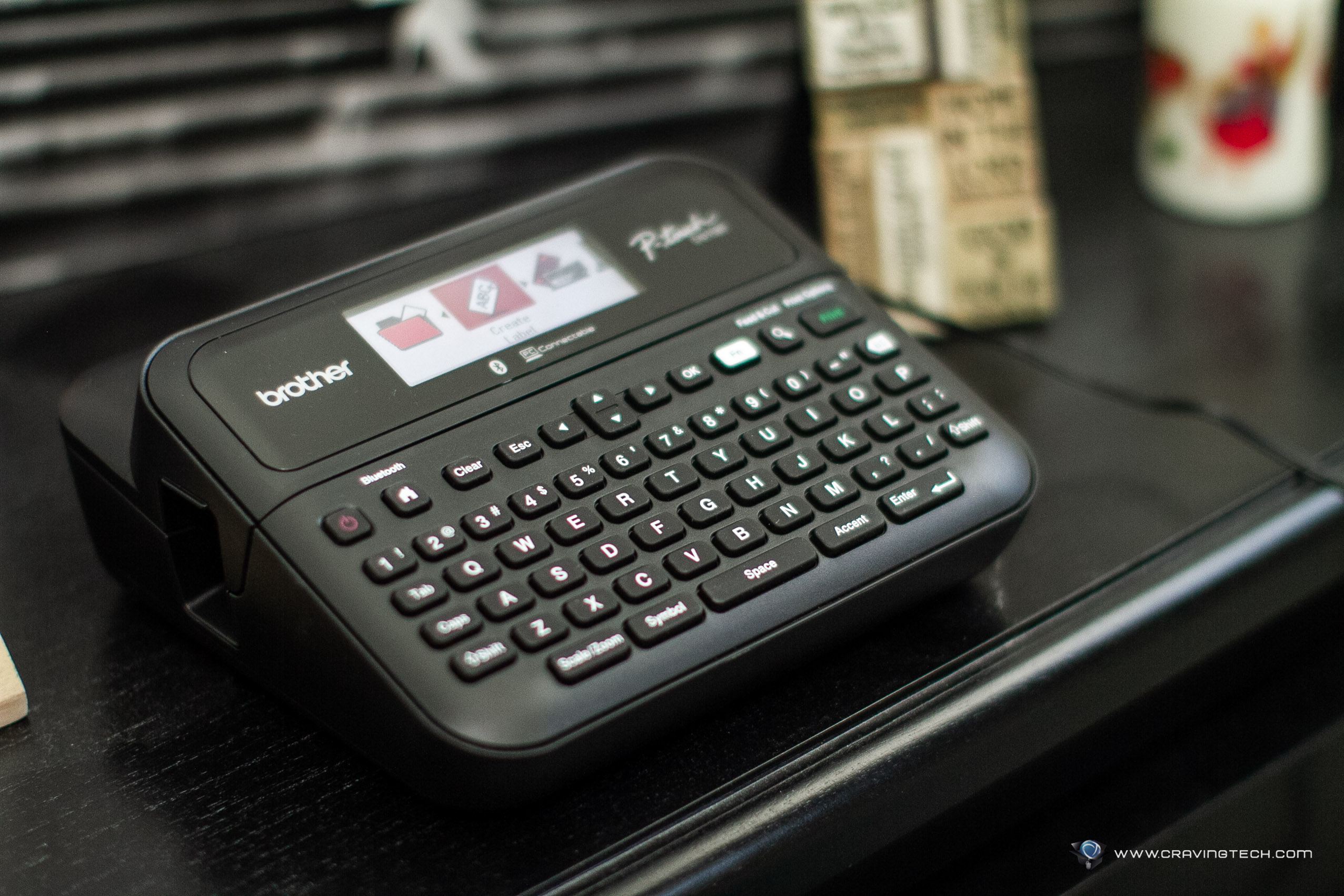 It can be powered by either AA batteries (which require heaps of them) or plugged into power. Judging from the size (it's not a small label printer) and features-wise, I'd say always leave the label printer plugged at all times on your table for all label printing needs. If you want to utilise its internal memory (yes, it can remember some settings), you still need to keep the AA batteries inside the Label Maker because all text and format settings will be cleared after you disconnect it from power for more than two minutes.
Replacing tape is very simple and straight forward. I also like how you can always see at a glance from outside what kind of tape is inside the machine.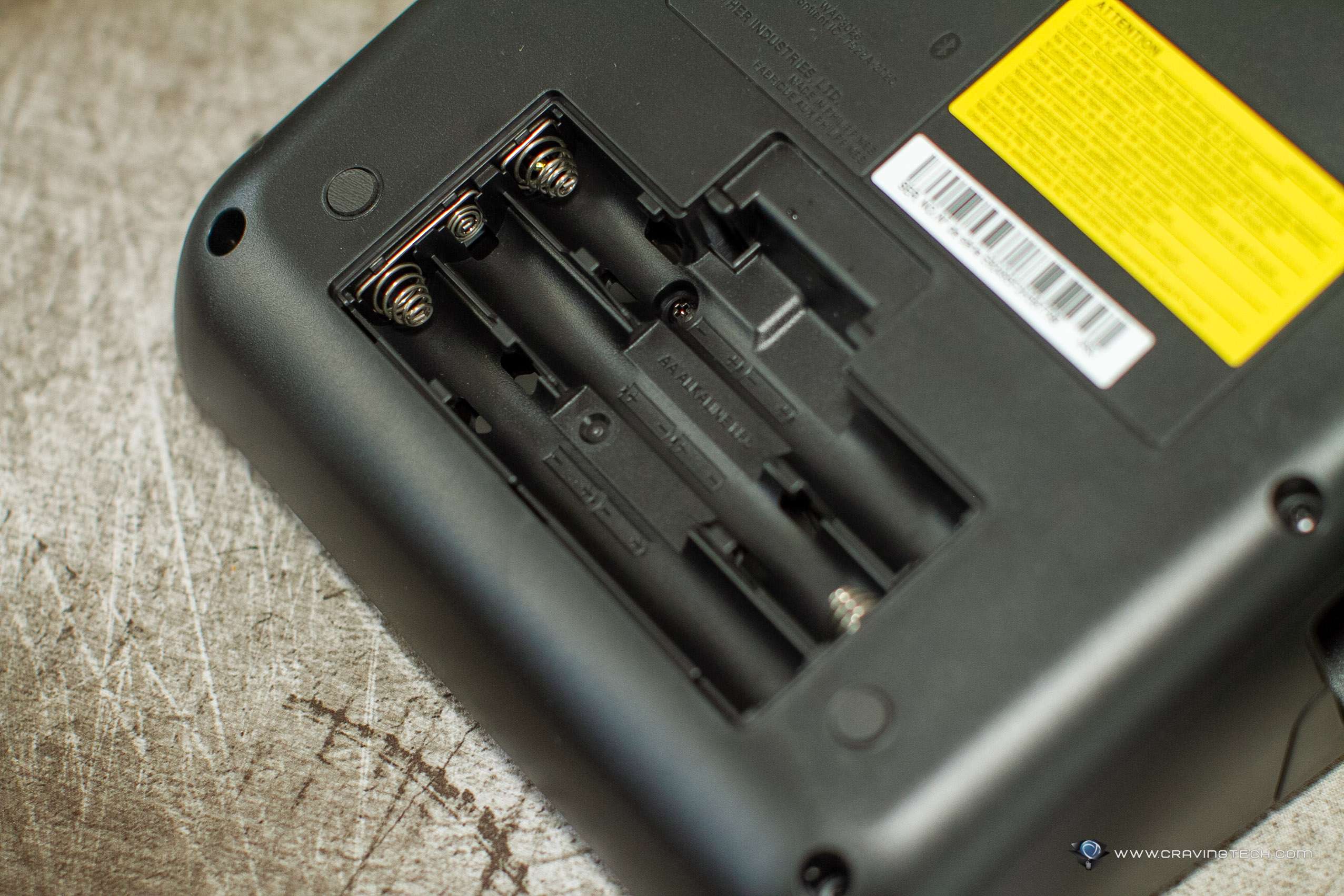 The keyboard has all the alphanumeric characters you need, plus a Shift button that you can hold while pressing on an alphabet (just like what you normally do on a keyboard). There are also Tab, Caps Lock, Enter, and other buttons for the extra functions.
There are also symbols, graphics, emojis, etc that you can print with over 17 built-in fonts, 160 decorative frames, and 900 symbols in total. Sure, you can just create super simple labels but you won't be utilising this Label Maker to the max.
What other things you can change or do on the Brother PT-D610BT? A lot. You can set it to automatically adjust the text size to fit the label length, set the margins between characters, formatting and template, block layout patterns, barcode printing, and more.
While most work can be done directly on the Brother PT-D610BT Label Printer, you can design easier and more creatively by using the app on your smartphone, or on the PC/Mac as they have more advanced label design that you can utilise. If you own a shop and want to label your products professionally for example, it's best to have them look as great as they can be.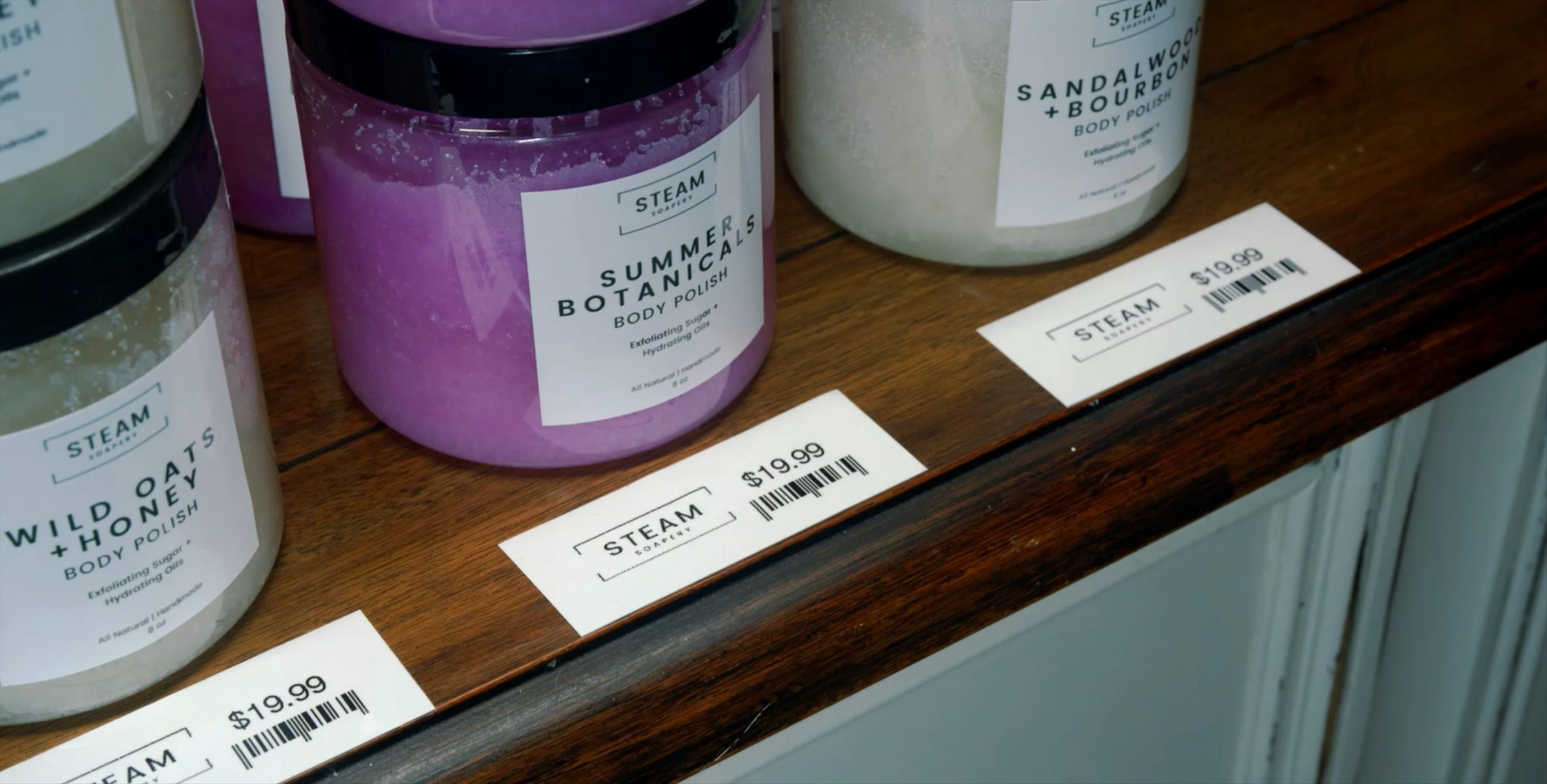 The printer is compatible with 3.5, 6, 9, 12, 18 and 24mm labels for a variety of uses: labelling your cables at home, drawers and cupboards, server racks, etc. You can also print non-texts such as barcodes which is quite handy if you have a movie or book rental business and want to create a barcoding system for all available books. The bigger labels can be useful to manage inventory stocks at your warehouse or to create warning signs.
These supported labels are not just simple, plain labels though. Brother has a variety of labels of different kinds: laminated, fluorescent, iron on fabric, adhesive, etc. Depending on the tape width, you can also print multiple lines which is quite awesome:
Seven lines on the 24mm tape
Five lines on the 18mm tape
Three lines on the 12mm tape
Two lines on the 6mm and 9mm tapes
One line on the 3.5mm tape
The label maker prints quick and automatically cuts the label after for your convenience. It can also store up to 99 labels in the memory.
Brother Desktop Label Printer (PT-D610BT) Review Conclusion
Brother Desktop Label Printer (PT-D610BT) is a top-of-the-notch label printer with a backlit, full-colour, high resolution display and QWERTY keyboard to print a variety of personal and professional labels. It's probably an overkill if you just use it casually because there are other affordable models from Brother for that kind of job like the PT-D410. However, if you own a small business or office and want to create professional-looking labels, this machine is well worth the money you are paying for.
Brother PT-DB610BT retails for A$189 and is available now at Australian retailers for purchase. Also available at Amazon.
Disclosure: Brother PT-DB610BT review sample was supplied for reviewing