BitDefender has just released BitDefender Sphere, an all around security protection software that works on different platforms including Windows PCs, Macs, and even mobile devices!
The package includes one full year of protection for 3 PCs, 3 Macs, and 3 Mobile devices (Android powered).
If you are a techie lover like me, you must have a variety of mobile devices at home. I myself own a Windows desktop PC, a Macbook Air, an iPhone 4S, and an iPad 2. In about a week, I'll be getting the Samsung Galaxy Nexus and Samsung Galaxy Note (review samples sponsored by Samsung).
Being paranoid doesn't hurt, so if you feel like you have to protect all of your devices and gizmos, then BitDefender Sphere has plenty to offer.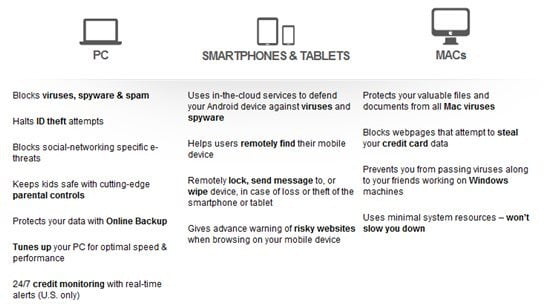 Find out more on BitDefender Sphere.
On a different matter, I'm finalising some stuffs with BitDefender to organise a few BitDefender Total Security 2012 licenses giveaway. Stay tuned!