Belkin iPhone's BOOST UP Wireless Charging Pad Review – Belkin's wireless charging pad for the iPhone 8/8 Plus/X was one of the first charging pads that Apple mentioned during the Keynote and marketing materials.
Belkin BOOST UP provides a simple charging pad with an LED so that you know exactly when you have placed your iPhone correctly on the charging pad.
It's a round shaped charging pad with a pure white look-and-feel, which might look better on a white desk than on my darker, wooden desk. There is an anti-slip rubber material surrounding the inner layer, so you can place your phone on top with ease and safe from getting scratched. However, if your phone vibrates for a long time and the vibration is strong, there's a possibility for it to be moved off-position (had a single moment with the Samsung Galaxy Note8).
The bottom has a similar anti-slip so the pad stays still on the desk.
And as always with any charging pad, you'd want to make sure that the phone is placed correctly (somewhere in the middle). Thankfully, Belkin designed a small LED light that will lit green when it's charging. But because of the white colour pad, it's not always obvious unless your eyes are literally looking at it for confirmation. I guess people would not like it if the LED is too bright (for sleeping purposes).
Belkin BOOST UP Wireless Charging supports up to 7.5W Fast Charging. At the moment, Apple is still locking the iPhone X to just 5W wireless charging, but it will be unlocked some time in the future (hopefully soon). Knowing this, it's good to know that you are getting a wireless charging pad that supports the future.
UPDATE: Apple has already enabled the faster 7.5W charging!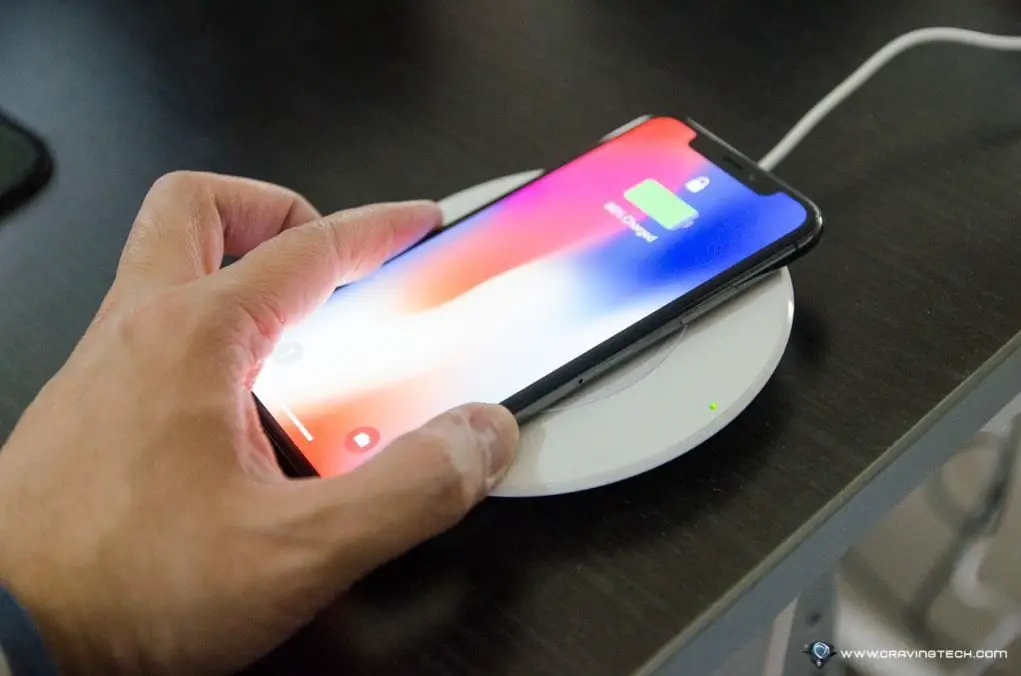 So far, I've tried a few different iPhone X cases from Moshi and Caudabe, and those cases work well with the Belkin BOOST UP, even the thicker ones.
Apart from it being marketed as an iPhone wireless charging pad, I've actually used it for more than a week when I was using a Samsung Galaxy Note8. This is because Belkin BOOST UP is Qi compatible, so any smartphone that supports Qi charging devices should be compatible on the Belkin's charging pad.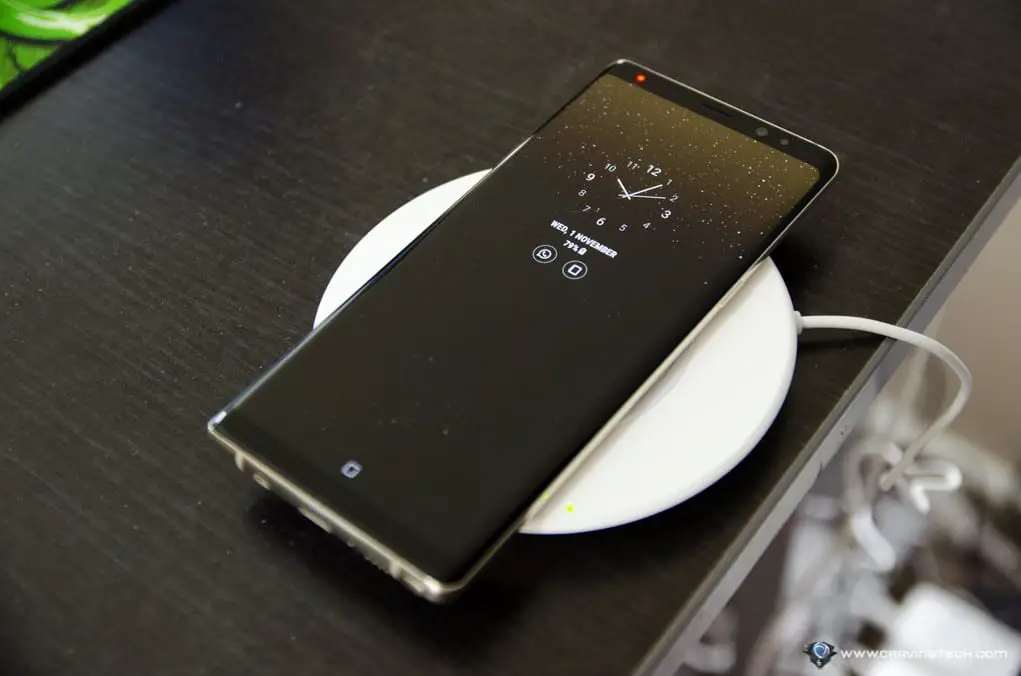 The AC adapter is included inside the packaging and it's as simple as plugging it to the BOOST UP pad, and you're good to go. The pad is safe to the touch and I've never felt it getting hot when I leave my iPhone X to be charged overnight. It has thermal protection sensor and an enhanced foreign-object-detection circuit to provide a safe operation.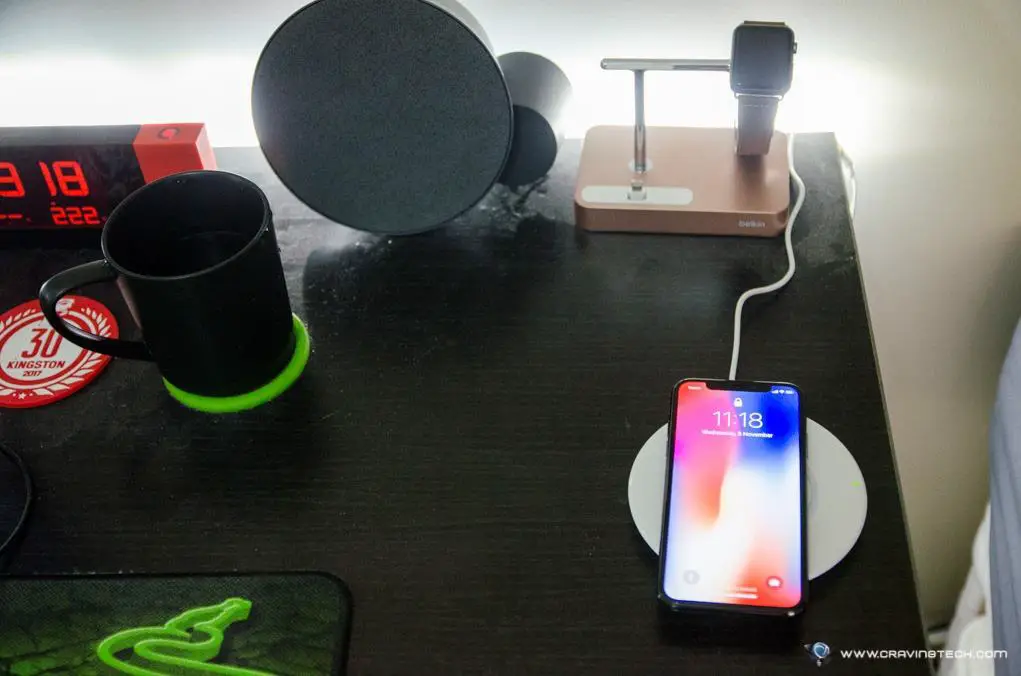 Belkin BOOST UP Wireless Charging Pad can be bought from Belkin Australia store, Apple, or other retailers. Also available through Amazon.
If you are looking for our iPhone X review, make sure to check the review article as well.
Disclosure: Belkin BOOST UP iPhone wireless charging pad review sample was supplied for reviewing but all opinions are mine and not paid