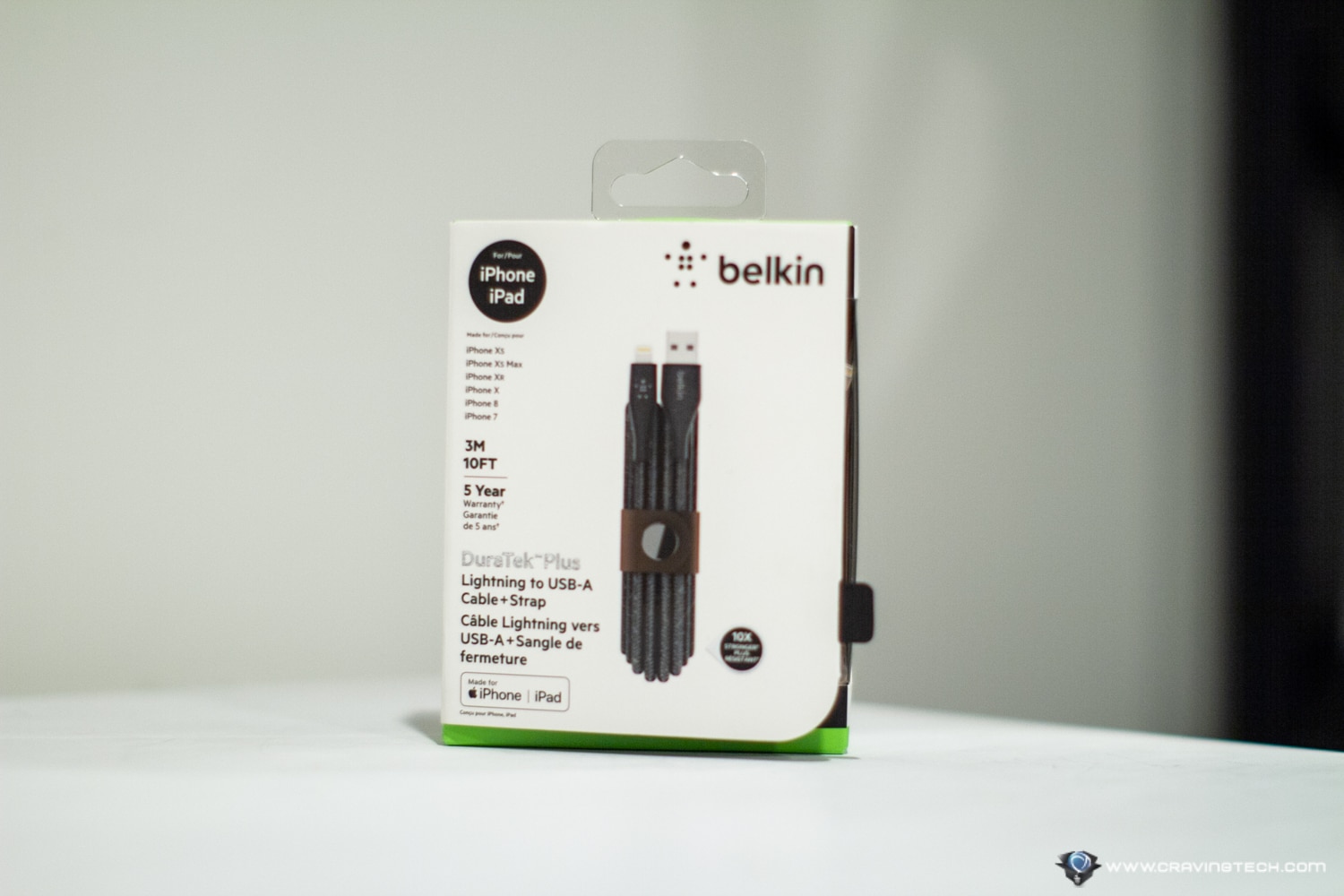 Just when you think having cables made in Kevlar (which is the materials used on bullet resistant vests and armours) is tough enough, Belkin have another trick up their sleeve.
These newer Belkin DuraTek Plus Collection cables are made with Aramid materials, which are the same materials used to strengthen tennis racquets and surfboards. And we all know how tough these are.
While you may not be hitting your cables with a hammer, a tough, charging cable still deserves a place in your bag, especially if you are travelling often.
The one I have here is the DuraTek™ Plus Lightning to USB-A Cable with Strap – a standard Lightning cable to charge your iOS devices (iPhone, iPad, and iPod Touch). It's apparently available in different lenghts – mine comes 3 metre long (and it is long!), which makes it easy to plug and charge as you are not limited by cable length.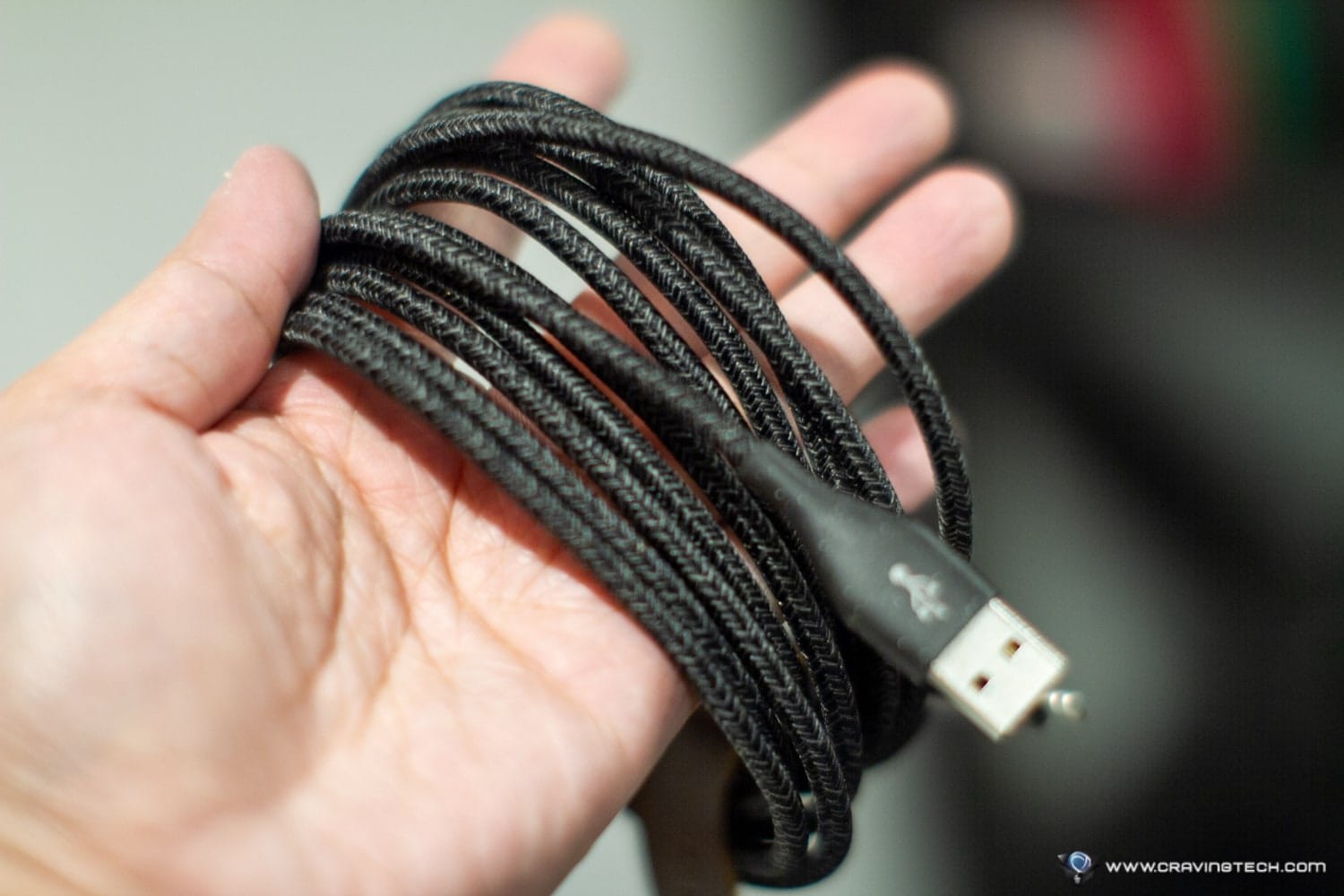 The leather strap keeps the cables organised while adding a bit of style as well.
How tough are these cables? From what I see and feel, VERY. As such, these cables can't really be called slim because they are thickly padded, covered by double-braided nylon. If your bag is very small, the cable will definitely take some space but in return, you'll get a peace of mind even when your trip gets rough.
According to Belkin, "its ability to strengthen and flex without stretching makes aramid perfect for cables where the fibers provide a protective structure for the wires inside". I don't think even my wife's bunny (if only she's still alive) can chew pass through these cables. I'd say if you have a pet that has tendencies for chewing your cables out, definitely grab these DuraTek Plus cables so you can stop buying spare charging cables.
Apart from these, well, there's not much to say. It's a charging cable, it works, but hey, it comes with a 5-year limited warranty for the peace of mind and also MFi-certified.
Disclosure: Belkin DuraTek™ Plus Lightning to USB-A Cable with Strap review sample was supplied for reviewing but all opinions are mine and not paid
Belkin DuraTek Plus Lightning to USB-A Cable with Strap Review