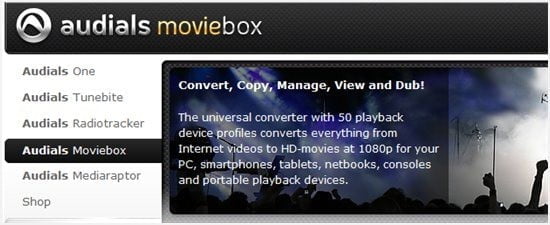 Alright guys, good news for you who participated in the Audials Moviebox licenses giveaway. I was given 20 licenses for 20 winners but we actually only had less than 20 participants.
That means all who went into the contest, win a license! How good is that? :)
Wish we could have more fun though by having more participants and of course it would make the sponsor happier too.
But anyway, really want to thank you who joined in and the sponsor, Rapid Solution Software, for sponsoring the Audials Moviebox licenses.
I'll send the license keys to you all shortly in your inbox. Meanwhile, keep your eyes on Craving Tech's Facebook Fan Page or the Weekly Newsletter for updated news, reviews, and future giveaways!