The all new Arlo Audio Doorbell and Chime can now be grabbed here in Australia (AU$129.00 for the Arlo Audio Doorbell and AU$99.00 for the Arlo Chime).
With Arlo Audio Doorbell, there is a smarter and safer way to answer your door wherever you are.
When someone rings your Arlo Audio Doorbell, a notification will be pushed to your smartphone (through the free Arlo app). You can then answer the door straight from the phone.
You can also have pre-recorded messages so you can select the most commonly used events when answering such as letting a delivery courier know to place your parcel inside your mailbox, etc. This comes in handy if you are at work, or at a place where it's unethical to speak loud through your phone.
Note that Arlo Audio Doorbell does not have an integrated camera so you cannot see who's in front of your door. You have to pair it with a separate Arlo wire-free camera – which they then work in sync.
A good reason for this separation is to keep the price of the Arlo Audio Doorbell low, but also to give you more freedom in setting up the angle of the camera. For example, I have a Ring Video Doorbell Pro at home but because I have to place it at the left side of the door, I get a weird angle (though it's good enough to see who it is).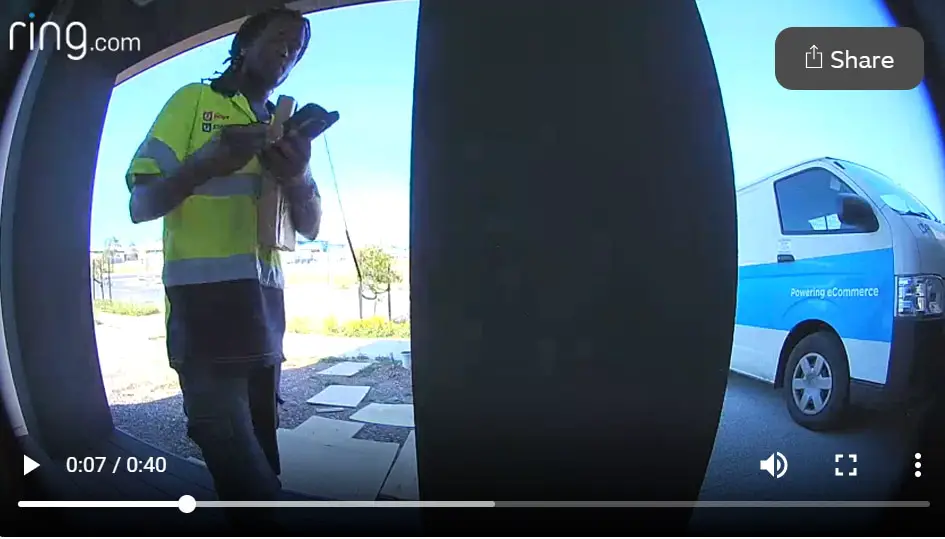 By giving the flexibility of using a separate Arlo camera, you can set the camera up high on the ceiling, facing straight down (or any angle you see fit).
The Arlo Audio Doorbell is weather resistant and can be run through 2x AA batteries (up to one year battery life – but depends on its activity, of course).
The Arlo Chime is a separate accessory that can be plugged into a power socket inside your home. Rather than relying on your phone alone, the Chime will shout out instant alert when someone rings your doorbell. There is an option to connect to your existing door chimes without the need to install any additional hardware or wiring if you already have a standard doorbell set up at home.