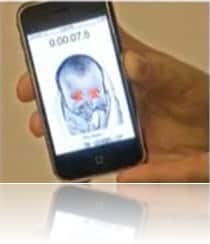 Apple apologized and retracted an iPhone's game called the "Baby Shaker" application from its online iPhone's store.
The Baby Shaker game requires the player (you) to shake your iPhone as hard as you can to quiet crying babies.
The harder you shake, the quicker the babies will stop crying (or the quicker they die; marked by 2 red crosses on their eyes).
Parents were outraged and demanded the Baby Shaker application to be removed as it (obviously) sends the wrong message to parents (or going-to-be parents).
Just like when some youngsters were killing people a la Grand Theft Auto game series, it might not be long before we're going to find dead babies if this application is not stopped. But again, some people argue it's all up to the parents' teachings at home.
Source: BBC News