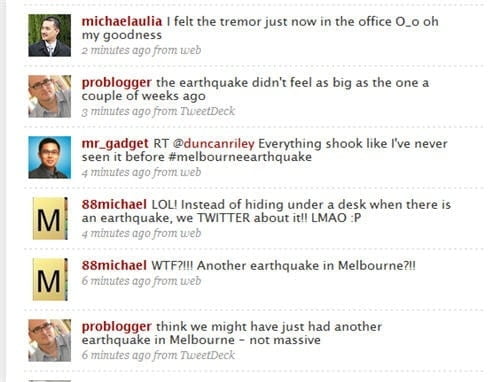 I was working in the office when I thought I heard someone coming through our office's main entrance (at least that's what I felt). When I turned my head around to check the door, I saw the monitor next to my table shaking. I still couldn't believe that it was a tremor.
When I turned my head to my colleague, she asked the same thing. At first she thought that I was shaking my legs under the table and it made the table moved lol.
Thankfully it only lasts for about 5 seconds. It actually scaled 4.6 on the richter scale, just like a couple of weeks ago. Kinda scary though as we don't normally get earthquake/tremor here in Melbourne O_o (and this has happened twice in a month). Hopefully this is not something bad coming here to Melbourne (or to the planet).