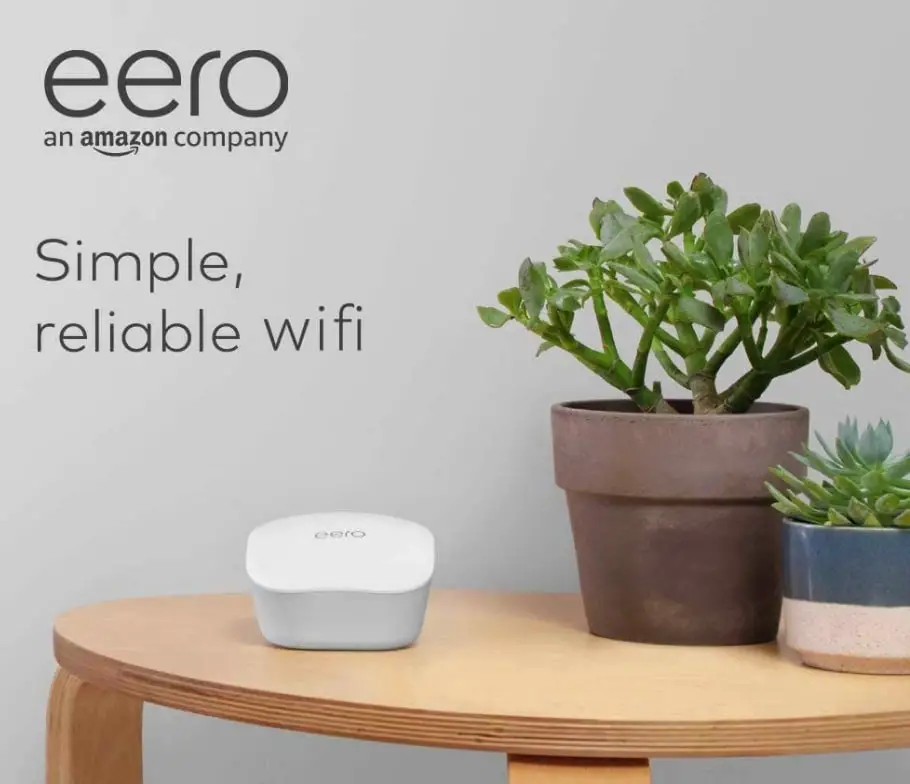 Amazon has just introduced their simple and reliable mesh Wi-Fi system named Amazon eero. It's an easy to setup mesh Wi-Fi system and fully extendable by adding more Amazon eero into the network.
According to Amazon, setting up the eero system should take just minutes without any expert installation.
It definitely looks compact and sleek, which will blend in with any decor in a modern home. With the eero app, you can manage your network such as sharing the network to guests, pause the internet, and more – even while you are not at home.
You can just grab a single eero unit for AU$199 (to cover up to 140 square metres) but if you truly want to setup the Mesh network, you can grab more eero units to extend your network. A three-pack if Amazon eero should cover up to 460 square metres.
According to Amazon, an eero unit has dual-band WiFi radios, simultaneous 2.4GHz and 5GHz wireless channels, 2×2 MU-MIMO, beamforming, and IEEE 802.11a/b/g/n/ac.
While you can use Alexa to control your network, surprisingly, Eero also supports Apple HomeKit so it'll be interesting to see what you can do with it.
The eero mesh Wi-Fi system is available for pre-orders on Amazon (AU | U.S) from today for $199 for a one-pack, and $429 for a three-pack. The devices will ship to customers from June 24. Customers who pre-order their eero device will also be eligible to claim a free Echo device until June 23.