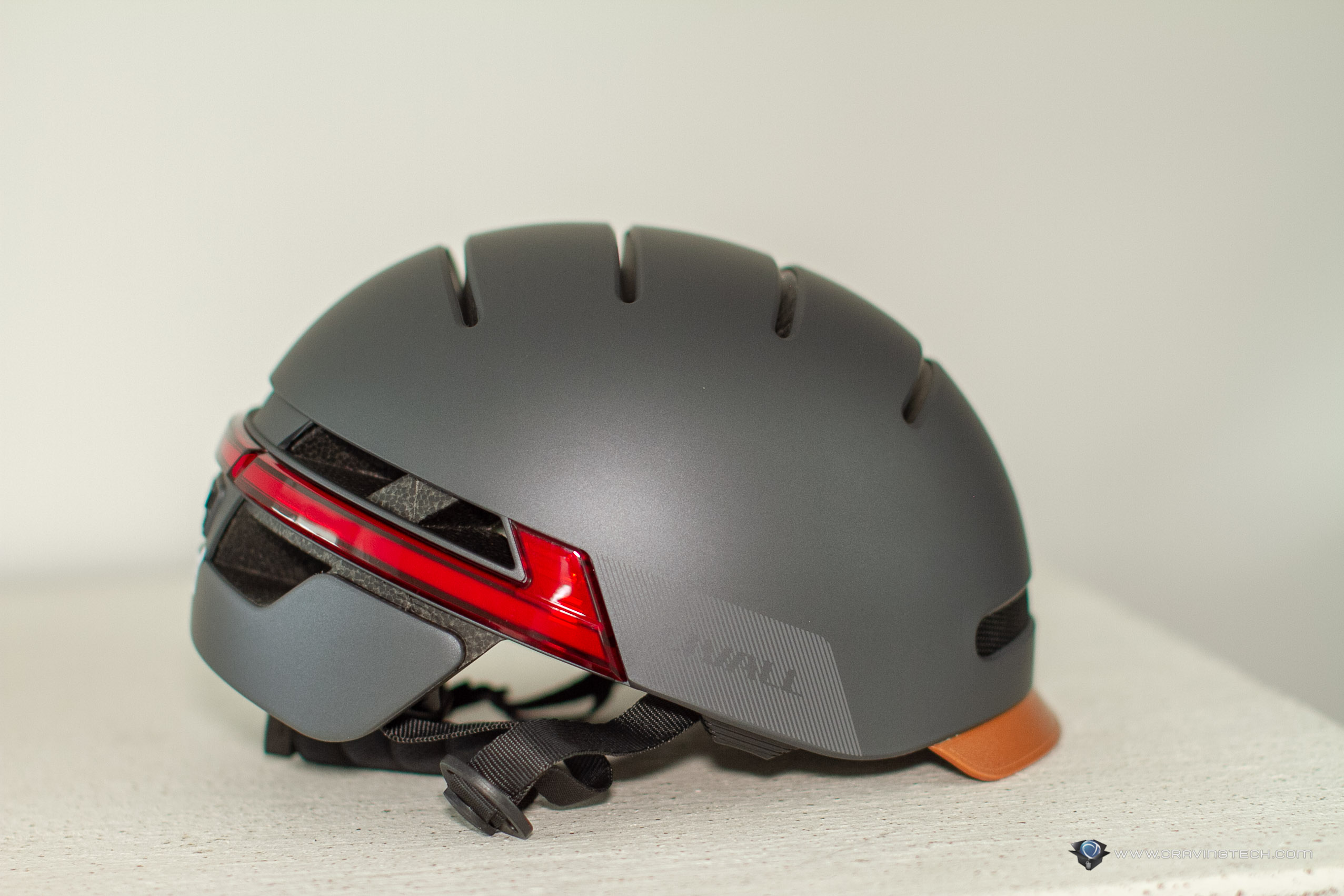 Livall BH51M Neo Smart Helmet Review – There were times when a helmet is, well, a helmet – a protective gear to protect your head during an accident on the road.
And while we've been seeing different design concepts and materials that redefine helmets, Livall is doing more by taking helmets to the next level.
What I have here for you today, is the Livall BH51M Neo Smart Helmet that boosts your safety on the road but also offers some extra cool, useful features.
First of all, I really like the design of the helmet. It looks high-tech and will give a great fit especially if you are riding an electric bike like my Himo C26 or electric scooter like the Unagi Model One E350.
The smart helmet has a built-in 600mAh battery that can be recharged with the included magnetic USB charger (can be fully charged in 3 hours, with up to 10 hours of battery life depending on usage). Because of this, the helmet does feel a bit heavier than usual I honestly don't feel that weight on my head while wearing the BH51M Neo.
It has an adjustable fit system and it's pretty easy to adjust the strap to fit my small head. The helmet feels sturdy and seems to offer an ample amount of protection for the head.
Livall BH51M Neo is a smart helmet because it can connect to different things. The most obvious one is of course your phone. When connected to your phone (there is a power button on the helmet to turn it on and off) via Bluetooth, there are more things you can explore.
For a start, thanks to the built-in stereo speakers inside the helmet, you can listen to music & podcasts, and more importantly, listen to the guided GPS navigation while you are on the road. I believe this is better than having your phone strapped on a bike handle as it can distract you from riding (i.e take your eyes off the road to check whether you need to make a turn).
By being able to listen to the guided navigation, you can keep your eyes on the road at all times.
If you are riding far and want to listen to music, you now can. I kicked in my playlists on Apple Music while riding on the Unagi Model One E350 electric scooter. It's definitely fun, though there is a "but" coming.
Unfortunately, the quality of these tiny speakers are far from great. You can hear the distortion as soon as you start listening to your music so don't expect too much here. However, they do offer convenience compared to having a portable speaker tied on your bike or scooter, and you can still hear the music despite of the windy or noisy environment as the speakers are located inside the helmet, near your ears.
It feels as if everyone around you can hear your music. However, I double checked this with my wife who was riding on a bicycle next to me and she said she couldn't hear anything.
You can pick up calls and there is a cool walkie talkie function where you can easily communicate with one another while cycling, but this is assuming everyone else is using the Livall helmets as well. So yes, there is actually a built-in microphone inside this helmet too.
If you like to lose your helmet every now and then, know that both the helmet and your phone can sound an alarm when they are more than 15 meters apart.
Apart from your smartphone, Livall BH51M Neo can also connect to the included remote and it offers many useful, safety functions. The best one is being able to trigger a turn signal by pressing the controls on the remote. When riding at night and your hand might not be that visible, having the turn signal LED on your helmet is a godsend.
This is even better if you are riding an electric scooter because you can't normally let one arm off the handle to indicate a turn.
There is also an SOS function by pressing the red button on the remote for 5 seconds. Your emergency contacts can then receive an alert message with your GPS location. According to Livall, there is also a fall detection and the emergency function will auto kick in.
I'm not sure why there's a camera shutter button on the remote though as it doesn't make much sense to use that while riding.
Livall BH51M Neo Smart Helmet Review Conclusion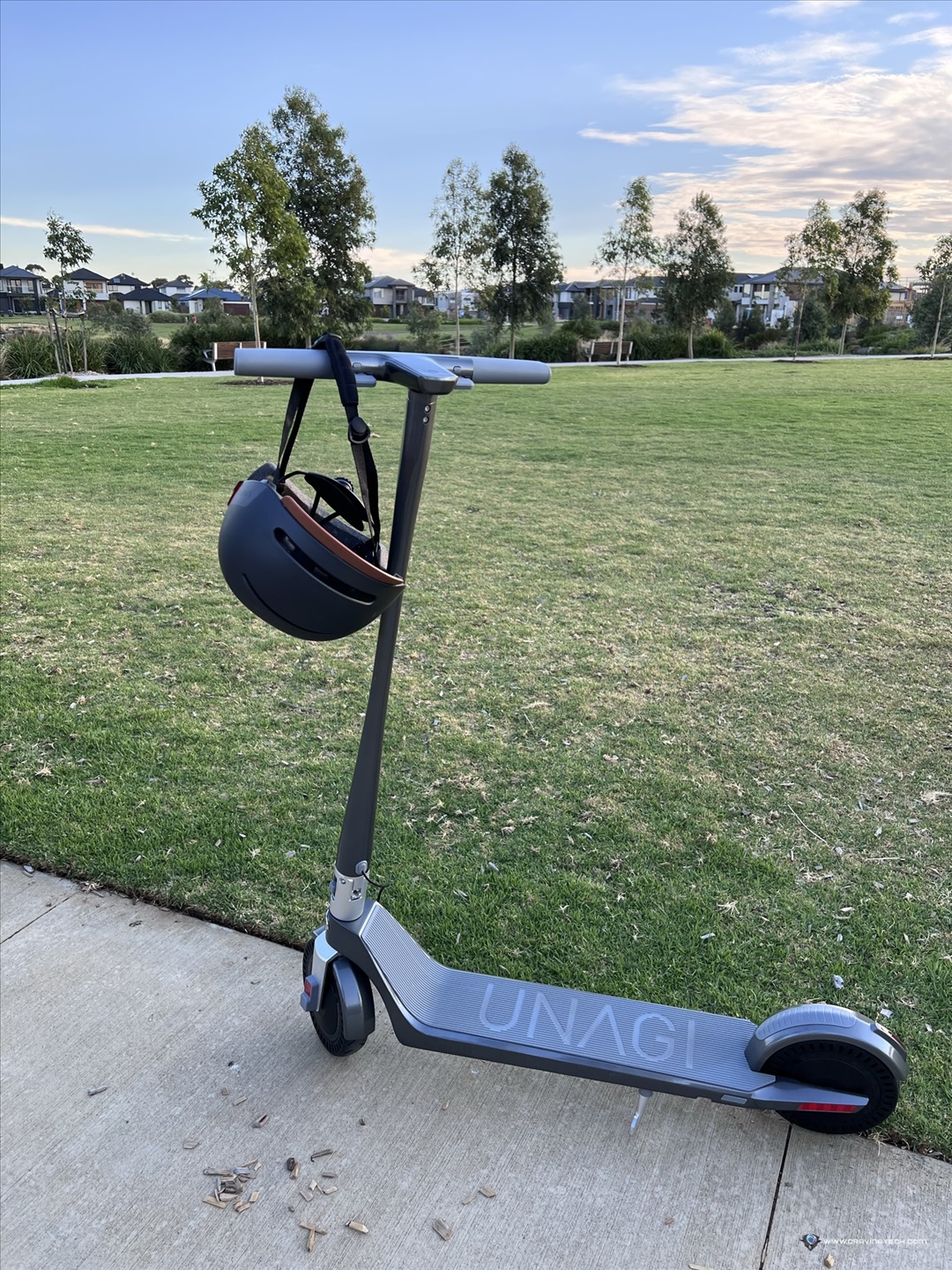 Livall BH51M Neo Smart Helmet has plenty of useful features that make you safer on the road like having LED lights and turn indicators on the back of the helmet, plus auto-fall detection and SOS function. But it also offers a few more nifty features like having built-in speakers so you can listen to the guided navigation without looking at your phone, take calls, and listen to music.
The speakers aren't great though so don't expect too high if this is the sole reason why you want to get this helmet. I'd rather wear earphones if you really want to listen to music properly while riding.
Livall BH51M Neo is a cool-looking helmet with great fit, and has extra features that push it to the next level from just being a standard helmet to protect your head while riding.
The helmet is available now at Bing Lee and JB Hi-Fi and retails for A$299.95. You might also want to check the other Livall helmets at Panmi that might suit your needs more, especially if you don't really need the extra features that the BH51M Neo has.
Disclosure: Livall BH51M Neo Smart Helmet review sample was supplied for reviewing
Livall BH51M Neo Smart Helmet Review Review
Summary
A smart helmet to improve your safety on the road + convenience
Pros
Cool looking helmet
Great fit
Included remote can be attached to bike or scooter handle
Has LED indicators, including turn indicators
Has built-in speakers and microphone
Can connect to your phone, awesome for navigation
Fall detection feature, SOS
Walkie Talkie function and can also do calls via phone
Cons
Not using standard USB-C or microUSB charging, make sure not to lose the cable
Speakers are tinny and not great for music listening
Heavier than ordinary helmets