Razer Huntsman Mini Analog Review – Razer Huntsman Mini is one of the most popular Razer's gaming keyboards in the market. With 60% in size, its mini factor is loved by enthusiasts and minimalists alike. Those who are living in an apartment inside small rooms will truly appreciate how compact the keyboard is on the desk.
And now, the Huntsman Mini is back – this time, with new, Razer's analog keyswitches that deliver high precision on every key press.
Razer Huntsman Mini Analog Review – Unboxing and Packaging Contents
Razer Huntsman Mini Analog Review – Design & Features
Just about when I was getting used to using a 65% keyboard with the Razer BlackWidow V3 Mini HyperSpeed (check my review out), my fingers are now trying to get used to the 60% keyboard Huntsman Mini Analog. Ergonomic wise when gaming, it's perfect. You don't have the extra keypad which means your right arm that holds the mouse can lie straight from your shoulder. It's better for the posture and less stress on your wrist and arm.
However, it's definitely not the keyboard you'd want if you primarily use it for work or worse, entering numbers on spreadsheets as an accountant. The function keys however, smartly add those missing, dedicated keys like the arrow keys, Page Up, Page Down, Delete, and so on. So in a way, you can still use the keyboard for browsing, typing in documents or emails, and other desktop activities – it's just more challenging if you use those keys often.
But obviously, this is the keyboard primarily designed for gaming and if you are a gamer, you'll love the Razer Huntsman Mini Analog compact and ergonomic factor. I usually use my ergonomic keyboard from Microsoft during the day for work and a different gaming keyboard in the evening when I game – so yeah, that works well here.
These secondary functions are side-printed for easy recognition and clearly labelled. Along with Doubleshot PBT Keycaps and aluminium construction, you get yourself a durable, gaming keyboard that you can carry anywhere. Speaking of which, the USB Type-C cable is detachable too.
And of course, Razer Chroma lighting is supported and while playing Overwatch, I can see the Chroma integration kicks in as I pick different heroes in the game.
What makes the Razer Analog Optical Switches different though?
Razer Analog Optical Switches can execute multiple commands within a single keystroke (compared to traditional switches that can only do one command) by detecting how far the key is pressed. So, based on the actuation height, different commands can be triggered. You can adjust which actuation height you'd like per key (ranging between 1.5 to 3.6mm) to adjust your playstyle and preferences (or you can apply it to all keys).
And then, you can add functions so that your first actuation stage of pressing "W" will make you go forward in an FPS as usual, but the second actuation will trigger a "Shift-W" to make you run. Or rather than pressing "G" to equip a grenade and click a mouse to throw it, you can create a secondary function of the key so that if you press "G" all the way (i.e 3.6mm, say), the key will do these for you in an instant. The degree of customisations here is enormous but definitely not for the faint-hearted and only reserved for the gaming enthusiasts who like advanced customisations and high degree of controls.
Razer Huntsman Mini Analog Review Conclusion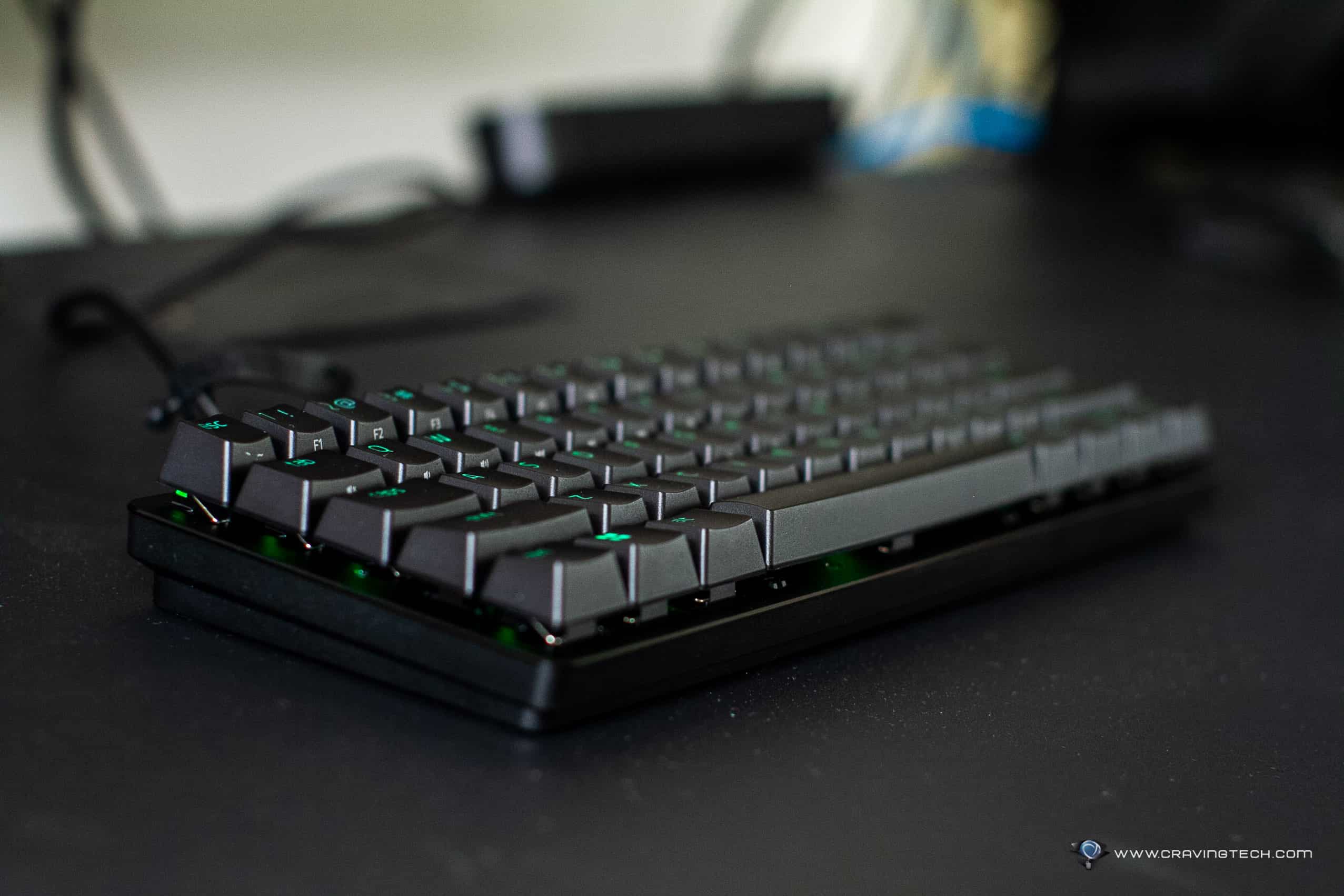 Razer Huntsman Mini Analog is quite a niche gaming keyboard. It's definitely reserved to those who want a really compact, durable gaming keyboard with analog switches for the precision and high degree of controls. And note here the focus on analog switches. Yes, they are very powerful as you can customise different actuation points to trigger different functions, and can even mimic the precision of an analog thumbstick for that finer degree of movement.
However, traditional gamers may not want or even need these. It requires advanced customisations where you might want to save to different profiles as you play different games. But if you like to play games through Xbox Game Pass or love these degree of precisions and customisations, you'll definitely love the Huntsman Mini Analog.
If you primarily play on the PC and never really touch any macro functions in your life before, my best bet is you should pick the standard Razer Huntsman Mini so you get that compact factor, durability, and Razer's fast Optical Switch without the extra price and advanced options that you may not use in the end.
Razer Huntsman Mini Analog retails for AU$259.95 and available now for purchase through Razer's official website and retailers around Australia.
Disclosure: Razer Huntsman Mini Analog review sample was supplied for reviewing
Razer Huntsman Mini Analog Review
Summary
A niche, 60% gaming keyboard for gaming enthusiasts and those who want the finer degree of customisations and precision
Pros
Gaming keyboard with Analog Switches
Compact with detachable cable
High degree of customisations through Razer Synapse
Durable
Razer Chroma support
Cons
Not for ordinary gamers who are not going to utilise the analog switches
No dedicated numpads and function keys takes time to get used to if you use it a lot for non-gaming activities
Pricier than non-analog version