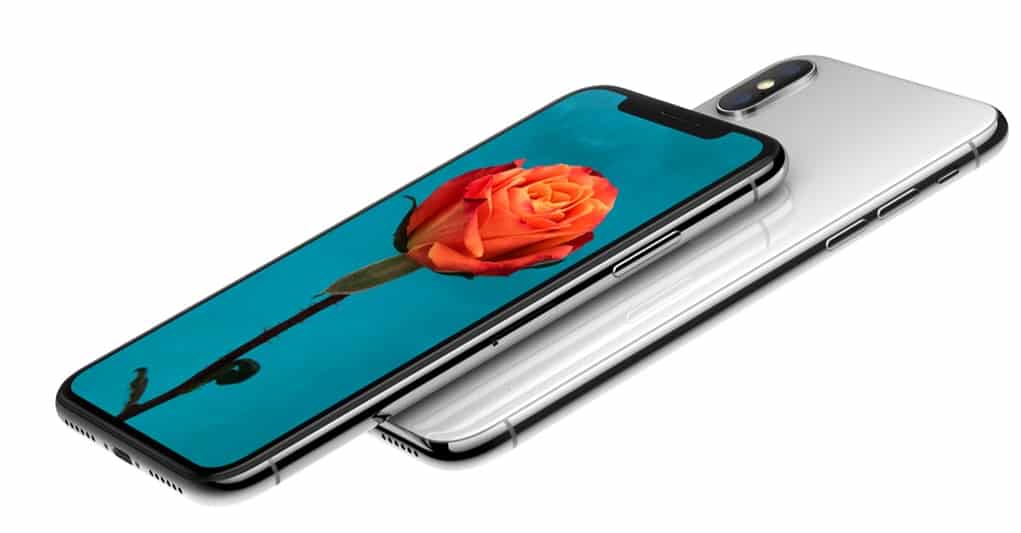 Apple's upcoming iPhone X is not cheap and you are probably wondering whether you should make the upgrade to an iPhone 8/8 Plus or the iPhone X.
So here are some things you may not know yet about the iPhone X that may influence your buying decision, or whether you should be upgrading at all from an iPhone 7 or iPhone 7 Plus.
7 things you might not know about the iPhone X
[1] Fast Charging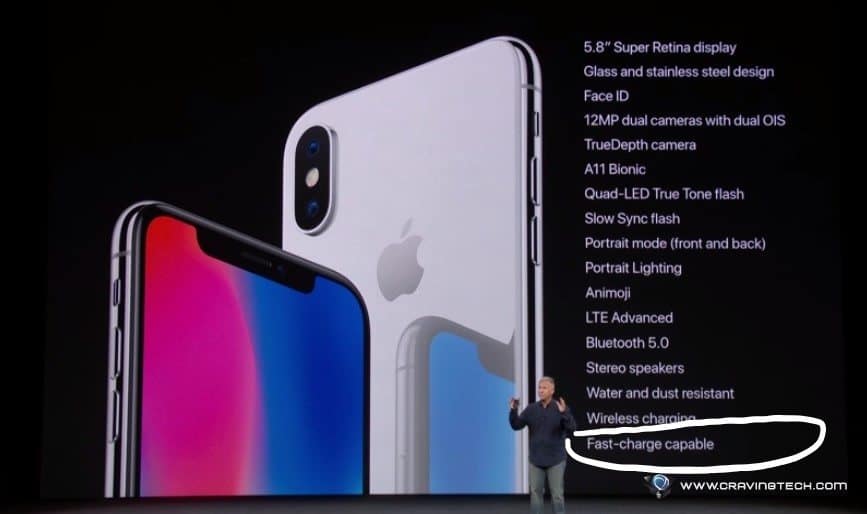 At the end of Phil Schiller's presentation on the iPhone X when he commented he couldn't tell you everything about the iPhone X, at the bottom of his slide, there's an interesting "Fast Charge" feature that he had not talked about.
Upon looking at the iPhone X's Specification Page, we can see that feature being mentioned:
Fast-charge-capable: Up to 50% charge in 30 minutes
with a small footprint note: "Testing conducted by Apple in August 2017 using preproduction iPhone X units and software, and accessory Apple USB-C Power Adapters (29W Model A1540, 61W Model A1718 and 87W Model A1719). Fast-charge testing conducted with drained iPhone units. Charge time varies with environmental factors; actual results will vary"
iPhone 8 and iPhone 8 Plus also has this feature.
[2] No Video Cut-Off Option
Some of us (OCDs, ahem) go crazy looking at how the iPhone X notch will cut some display off when you are looking at photos, playing games, and videos. I mean, how could Apple design such a horrible thing?
Thankfully, when watching a video in Landscape mode, there is no cut off (with black backgrounds) but if you tap on the screen for a "fuller" experience (i.e zoom), some small parts of the video will be cut off like the screenshot above.
Now, games, unfortunately, will depend on the developers themselves to take care of. I personally don't really care much about the notch but the internet is somewhat raving about it.
[3] iPhone X has bigger display than the iPhone 8 Plus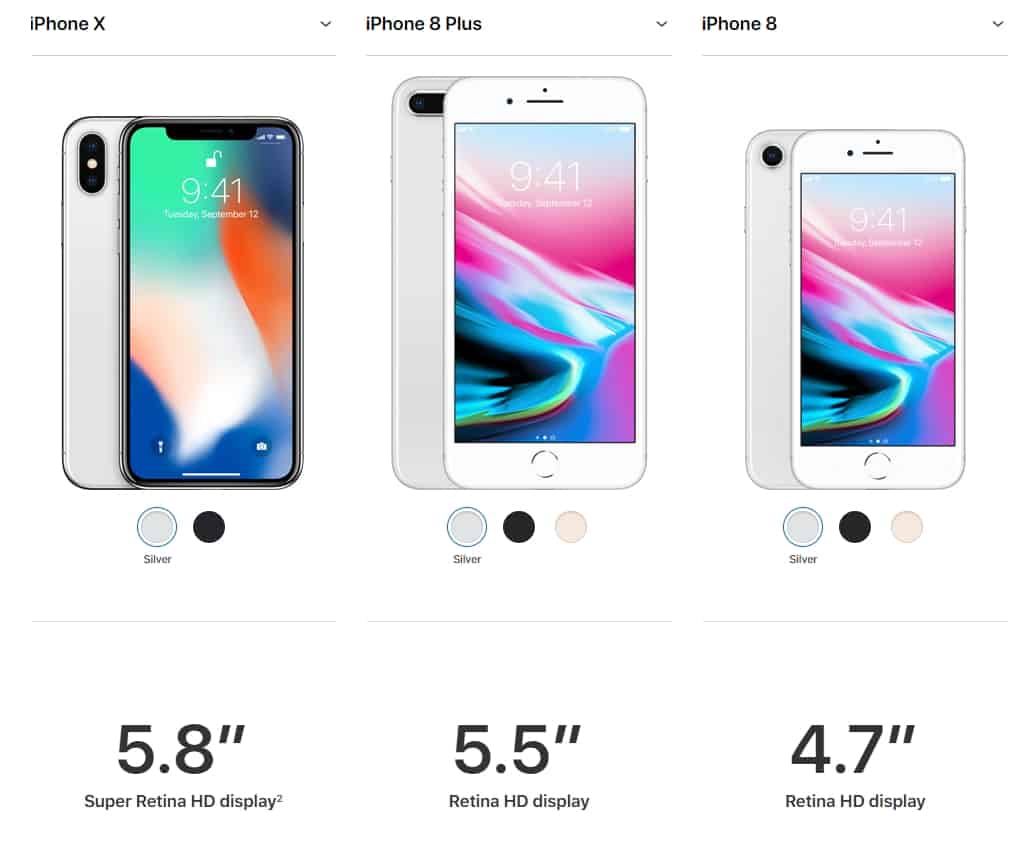 Despite of the smaller body compared to the Plus, iPhone X actually has a bigger display. In fact, biggest among other iPhone models out there.
Here are the comparisons:
iPhone 8: 67.3mm x 138.4mm body, 4.7″ display
iPhone 8 Plus 78.1mm x 158.4mm body, 5.5″ display
iPhone X: 70.9mm x 143.6mm, 5.8″ display
So the iPhone X phone (body) size is in between an iPhone 8 and an iPhone 8 Plus, yet having a larger display thanks to its edge-to-edge design. This means, the iPhone X should be easier to hold and handle with one hand than an iPhone 7 Plus/8 Plus, yet having a larger display to feast upon. Best of both worlds.
In summary, don't go getting the iPhone 8 Plus thinking it has a bigger display just because the phone is bigger.
[4] Face ID is better than you think
Lots of discussions are going around about the Face ID unlock. What if I'm sleeping and someone grabs my phone and unlocks it using my face, or naughty children (or wife) makes purchases?
Not to worry, because Craig Federighi demonstrated and mentioned that you can only unlock with Face ID by looking at the screen and have your eyes opened. So unless you sleep with your eyes opened, you should be fine.
And if someone ever goes mad and creates a mask of you, Face ID will not work as Apple engineers have apparently tested this too. Fooling with photos is definitely not going to work as well.
Though many are questioning the brief of Face ID failure during Apple's keynote presentation, don't forget that we have the similar once-a-while-failure with Touch ID. Not a big deal, in my opinion. UPDATE: Apple actually explains what happened during the "Face ID fail" keynote presentation.
If you press the power button 5 times on iOS 11, you'll be taken to a new screen (for SOS, etc). This also disables TouchID and Face ID and requires you to unlock your phone with the passcode on the next unlock. Might come in handy one day.
Apart from unlocking and paying with an Apple Pay, Face ID (when you are looking at the screen) will also "reveal notifications and messages, keep the screen lit when you're reading, or lower the volume of an alarm or ringer" (since you are already looking at your phone). Subtle use of Face ID, but handy.
However, it looks like Face ID can only do a single user's face which can be a bummer to some.
#FaceID is also limited to one face. If you want to switch, you have to reset. (Like OG Apple Watch, 1:1 relationship for now.)

— Rene Ritchie (@reneritchie) September 12, 2017
[5] iPhone X has better Camera than an iPhone 8 Plus
It's probably too early to say that the iPhone X takes better pictures than the iPhone 8 Plus, but do you know that iPhone X has a better aperture in its Rear Camera compared to an iPhone 8 Plus?
iPhone X:
12-megapixel wide-angle and telephoto cameras
Wide-angle: ƒ/1.8 aperture
Telephoto: ƒ/2.4 aperture
iPhone 8 Plus:
12-megapixel wide-angle and telephoto cameras
Wide-angle: ƒ/1.8 aperture
Telephoto: ƒ/2.8 aperture
At least, it should mean that the iPhone X will take better shots in low light situations when utilising the Telephoto lens (either by zooming in optically, or when you are using the Portrait mode).
iPhone X can also do Portrait in Selfie mode (Front camera), iPhone 8/8 Plus cannot.
[6] Flash support in Portrait mode
This is not mentioned anywhere on the keynote, but if you look at the iPhone X page, it does mention having "access to the flash when you need it" and the screenshot has the Flash icon on the top left when in Portrait mode.
Though I'm not a fan of using flash when taking pictures, it might come in handy if you have to take a shot in a completely dark environment. We'll have wait to see if the result is going to be good.
This option is also available on my iPhone 7 Plus running iOS 11.
[7] iPhone X has a battery life like the iPhone 8 Plus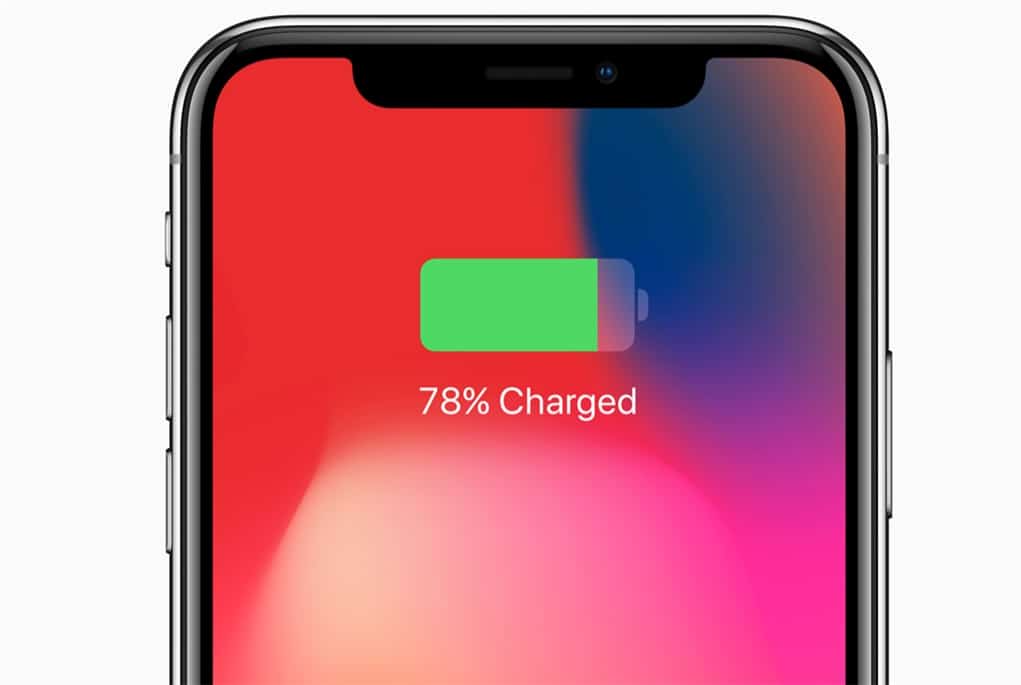 With all the new technologies built into the iPhone 8/8Plus/X, it's interesting to know that the iPhone 8 will have the same battery life as the iPhone 7, and the iPhone 8 Plus will have the same battery life as the iPhone 7 Plus.
However, iPhone X will actually last 2 hours longer compared to an iPhone 7 and from Apple's product pages, looks to have almost a similar battery life to the iPhone 8 Plus.
Check out these comparisons:
iPhone 8 Plus:
Talk time (wireless): Up to 21 hours
Internet use: Up to 13 hours
Video playback (wireless): Up to 14 hours
Audio playback (wireless): Up to 60 hours
iPhone X:
Talk time (wireless): Up to 21 hours
Internet use: Up to 12 hours
Video playback (wireless): Up to 13 hours
Audio playback (wireless): Up to 60 hours
Not bad at all, considering the iPhone X is supposedly to have a smaller battery unit.
(maybe) [8] Remote wireless charging?
There was a rumour going around some weeks ago about the possibility of Apple inventing remote wireless charging, i.e: the iPhone is being charged in proximity (i.e not touching) to a charging pad. It looked like a credible source, but it's possible that Apple thinks that it's not ready yet.
The rumour specifically mentioned having the Apple HomePod speaker as the charging unit, but we'll have to wait if this is coming to reality some time later. But if it is, you'll bet it'll only be available to iPhone X!