Note: This is a guest post written by Jeeva Shanmugam – As we move into the year 2023, Apple continues to dominate the tech industry with its innovative and highly sought-after products. From smartphones to laptops to wearables, Apple has a product for almost every need. In this article, we will take a closer look at every Apple product for 2023.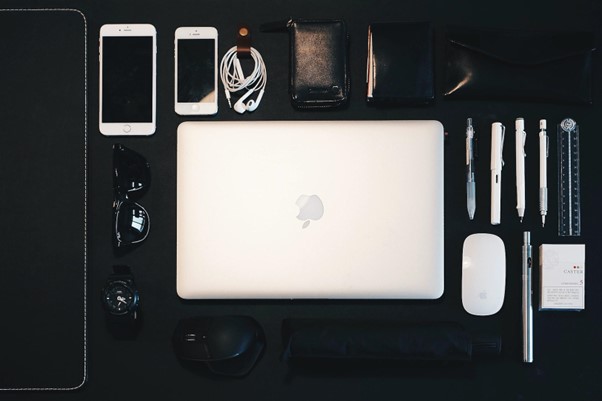 There will surely be further announcements, even if the HomePod (Gen 2) and a yellow iPhone 14 were already available in 2023. We may expect to see the iPhone 15 and Apple Watch Series 9 in September, but we might also get an upgrade for the AirPods Max, a few Macs with M3 CPUs, and Apple's first augmented reality/virtual reality headgear.
It's possible, though, that there will be more Apple goods available in 2023 than we had anticipated. The next goods Carving Tech is presently keeping an eye on, along with the most recent relevant rumors, are listed below.
5 Best Upcoming Apple Products for 2023
1.   iPhone 15
With the iPhone 15, Apple may make big design changes and add new functionality to its mobile platform. The biggest rumor is that the iPhone will finally enable USB-C charging, but the phone's design may also alter due to a return of curved edges and a new camera bump.
In contrast to the basic iPhone 14, which still has the notch, Dynamic Island has been introduced to the iPhone 15 and iPhone 15 Plus models.
This might be another obvious change. Optics-wise, the iPhone 15 Pro Max could get a periscope lens for enhanced zoom capabilities, but, probably, the other models won't see any significant modifications.
The A17 chipset, which is anticipated to be made utilizing TSMC's well-established 3nm manufacturing process, may be used in both the iPhone 15 Pro and iPhone 15 Pro Max in terms of performance. The iPhone 15 and iPhone 15 Plus, on the other hand, could include Apple's A16 Bionic chip, which is the same one found in the iPhone 14 Pro.
2.   M3 Silicon Macs
Given that a fresh batch of Apple Macs with the M3 silicon CPU might be released in June. The M2 CPU, which was released in the summer of 2022 along with the MacBook Air M2, would likely follow the next-generation Apple chipset in making its debut a year later.
According to some, their equipment is 6 times quicker than the quickest MacBook Pro with an Intel CPU. The features shared by the 14-inch and 16-inch versions include the Liquid Retina XDR display, a 1080p FaceTime HD camera, a six-speaker sound system, and studio-grade microphones.
Also, each MacBook comes with a number of interesting features, such as Studio Light, Desk View, Center Stage, and Continuity Camera. It's likely that the big reveal will occur at WWDC 2023, given what happened at WWDC 2022. It's anticipated that Apple will unveil the M3's hardware.
3.   Apple Watch Series 9
The Apple Watch is another item from Apple that gets better every year. The Watch Series 9 may make use of a previous model's design and is rumored to be offered in the standard 41mm and 45mm dial sizes.
Given that the 49mm Watch Ultra was announced with Series 8, it is unlikely that the Watch Series 9 would receive a new model. In relation to that, Apple may produce an improved Watch Ultra with stronger specifications and perhaps even new sensors for extra functionality.
A new sensor, maybe one that tracks activity or health, is one possibility for the Apple Watch Series 9. Despite the fact that Apple hasn't introduced a new sensor in two years, a recent report suggests the company is making serious efforts to create a non-invasive blood glucose monitor. The most recent sensor development is the skin temperature sensing on the Apple Watch Series 8.
4.   Airpods Max
There have been remarkably few rumors about the next-generation AirPods Max, despite the fact that it would likely contain many of the aforementioned features. The second-generation AirPods Max were not being actively developed by Apple, according to Bloomberg's Mark Gurman in May 2021, and prior rumors of a first-generation AirPods Max color options upgrade appeared to have died down.
Despite the fact that there haven't been many rumors regarding AirPods Max 2, an upgrade to the headgear soon seems reasonable given how long it's been since the originals were unveiled.
In addition to releasing a new AirPods product every year, Apple will introduce the AirPods Pro 2 in 2022. It's anticipated that the new AirPods Max will arrive with a cover that is more secure, a battery that lasts longer, and more.
The AirPods Max 2 won't be available until 2024 or maybe 2025, though, so by the time they are upgraded, the present model will be at least three years old. If Apple delivers a new AirPods product this year, we'd bet on the AirPods Max.
5.   Apple AR/VR Headset
Apple may soon unveil a number of more products, such as the long-awaited iMac and the Reality Pro AR-VR headset. Starting with the iMac, there are predictions that, despite the launch of the Mac Studio, a new iMac with an M3 CPU would appear by the end of 2023 or early 2024.
Again, it's unlikely that an Apple brand-new CPU will debut on an iMac as opposed to a MacBook. Until then, we'll just have to wait and watch how everything plays out. According to Mark Gurman of Bloomberg, Apple may demonstrate the headgear at WWDC in June, but its sale may not happen until September or even later.
We have already compiled an article on Apple's AR/VR Headset, click here to know more. Apple mixed-reality Headset could possibly reach you this Spring.
When it does ship, we expect the Apple AR/VR headset to support both virtual and augmented reality apps. Moreover, it will include twelve cameras that monitor the user's movements and surroundings. One of the most powerful VR headsets to date, the device is said to be driven by an Apple M2 CPU with 16GB Memory and a 4K display made by Sony for each eye.
Wrapping it All
Apple's product lineup for 2023 is impressive, with something for everyone. Whether you need a powerful smartphone, tablet, laptop, or wearable, Apple has a device that will meet your needs. With its focus on innovation and user experience, it's no wonder that Apple continues to dominate the tech industry year after year.