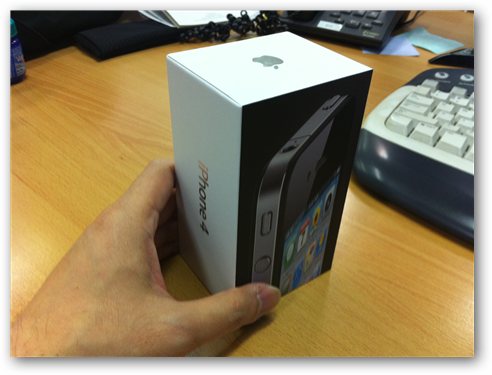 NOTE: Most tips here work for iPhone 3G/3GS as well
So you just got your iPhone 4? Lovely. I got mine last week and I love it. Since I don't own an iPhone before, I've been trying to find some great tips over the net and found some basic yet useful ones. There are many more tips available on the net (just Google them) but I'm writing down some important ones that you may have missed.
10 iPhone 4 basic yet useful Tips
To insert just one number or one symbol: Tap, hold, and slide your finger on the Numbers/Symbols key to the desired number/symbol and lift the finger off to insert the number/symbol and make it go back to the alphabets keyboard automatically.
Similarly, to insert just a single capital letter, tap and hold the Capital key (the Up arrow) then slide your finger to a letter and let your finger go.
Secure your iPhone by using both Auto Lock (awaken from standby mode) AND SIM Code lock (after the iPhone is completely turned off/restarted)
When someone calls, press the Sleep/Wake button (on the top right of your iPhone) once to mute the ring and press it again to reject the call.
To listen to music before you go to bed and automatically turn the iPod app on your iPhone off after some period of time, use the Timer on the default Clock application. Choose "when timer ends – Sleep iPod". Now go to sleep with your favorite music and save energy :)
Do you know that you can also drag a whole folder to the dock at the bottom? (not just a single application icon :)). This way you can have more apps on the dock although it may not look that pretty.
Press both the Home button and the Sleep/Wake button to take a screenshot (I guess most of you have known this already). Very handy for me to do application and game reviews.
You can use one of your songs as a custom ringtone in iPhone. A bit of a pain process but here is how to convert your mp3 file to an iPhone's ringtone file.
You can add/sync music/videos/podcasts in iTunes from more than one machine using this simple hack (I haven't tried this though).
In case you are wondering why your friend never accepts your iPhone 4 FaceTime calls, it's probably because he/she is not on a WiFi connection when you called. FaceTime only works on a WiFi and cannot connect even if it looks like it's connecting/calling.