BricksPower Review – Wireless charging has definitely become the standard in 2018, thanks to the iPhone X which became the final push for brands and the industry to follow. Almost all flagship phones are now capable to be charged wireless using the Qi standard.
While there are many popular wireless charging pads out there, such as the Belkin Wireless Charging Pad, Cygnett Wireless Desk Charger, 3SIXT Quick Charge Wireless Charger Review, and Dodocool Wireless Charger, there is a feature missing in all these.
And that is, portability & versatility. I'm not talking about how easy it is to carry the charging pad along with you, but the fact that they are kind of useless when there is no power point nearby. At least, until Libtech BricksPower come along – but we'll get to that in a minute.
Those charging pads are normally placed on your bedside table, ready to wireless charge your smartphone while you are off to bed. And they stay there. Sure, you can get a separate wireless powerbank/portable battery charger, but you don't really want to use it at home to charge.
However, a new innovative wireless charger, BricksPower, merges the two worlds and allows you to carry the charging pad with you while charging your phone on the go with no hassle, no cable.
BricksPower Official Video:
Thanks to the simple, yet clever design of BricksPower, you can stick the wireless charger onto your phone through a sticker with nano suction materials. It sticks pretty well onto the phone and also works with a minimalist case such as the Totalee case for iPhone X.
BricksPower comprises of 2 detachable units: the charging pad with the sticky pad and a battery that houses 2,400 mAh. The battery can be detached if you only want to use the pad to wireless charge your phone at home. However, you can keep the battery part plugged to keep both your phone charged and the battery. This way, when you are planning for a long travel on the day, you can just carry the BricksPower with you, fully charged.
As a charging pad, BricksPower works perfectly and does not require perfect placement to properly charge the phone – which I like. The sticker keeps the phone in place, though it requires a bit more effort to take the phone off the pad in the morning as a result.
As a wireless portable charger, BricksPower sticks well on the back of my iPhone X. It is not too bulky (probably similar to the Apple battery case) and can comfortably be placed onto the pants' pocket along with my iPhone X. The phone does feel warm when it's being charged, but does not overheat.
BricksPower assures that the product is compliance with all FCC, CE, and Qi world standards. It's designed with temperature control protection to prevent overheat or short-circuit, so you should be safe.
BricksPower Review Conclusion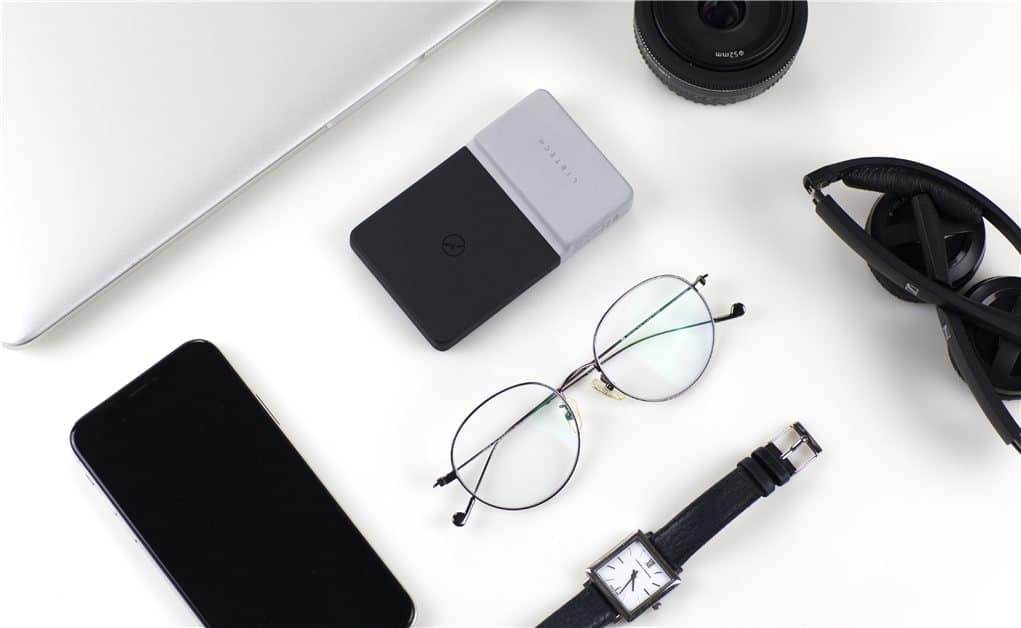 I like how versatile BricksPower is, especially if you don't have a wireless charging pad or a wireless portable battery charger yet.
BricksPower is basically a wireless charging pad + a wireless portable charger + a battery case combined into one, unique, and compact design. It's not as tedious as having to take a battery case on and off, and you can charge the battery while charging your phone at night.
It may not look as pretty as some wireless charging pads do and I wish that it includes a microUSB cable in the packaging. However, it's because of the simplicity and straightforwardness that BricksPower just works out of the bat.
You should also be able to purchase more battery parts of the BricksPower, charge them separately, and have limitless portable batteries available that you can just plug and play. Very nifty.
If you have not had a wireless charging pad and a wireless portable battery charger before (or if you just want a handy portable charger), I'd definitely recommend grabbing BricksPower for all your wireless charging needs – either at home, or on the go. They are also selling a separate receiver to work with other phones that don't support wireless charging.
BricksPower is going to be on Kickstarter soon but it's definitely a must have!
Disclosure: BricksPower Review sample was supplied for reviewing, but all opinions are mine and not paid