Note: This is a guest post written by Jeeva Shanmugam. You can reach him on Instagram, X, or email – With the introduction of the Apple Vision Pro at its WWDC event in June 2023, Apple finally made its first foray into the virtual reality (VR) industry after years of anticipation and rumors. The headset has received a mixed response; some people appreciate its cutting-edge features while others lament its high price.
A premium VR headset with an excellent range of features is the Vision Pro. It has two 1080p monitors, which makes for a clear and lifelike viewing experience. Users are immersed in a more thorough virtual world thanks to the quick 120Hz refresh rate and the large 120-degree field of vision.
It is a flexible device appropriate for gaming, leisure, and productivity applications thanks to a powerful processor, eye-tracking technology, and hand-tracking capabilities that complement these visual advantages.
Let's discuss on the current state of Apple Vision Pro, there is not a word on the product after its grand launch, let's discuss what really happened to the headset and how come it can change the way we experience the world.
Key Highlights:
Apple's Vision Pro VR headset faces challenges, including a high price tag, limited content, and availability, impacting its market reception.
Apple's commitment to the VR/AR industry is evident, despite initial hurdles, with potential for long-term success in a rapidly growing market.
The future of the Apple Vision Pro hinges on its ability to overcome current difficulties and tap into the booming VR/AR industry, supported by Apple's track record and strategic investments.
What Really Happened to Apple Vision Pro?
According to the most recent sources, Apple is still having trouble developing the headset for the Vision Pro. The Vision Pro might still be released in the first half of 2024, however the company is rumored to be making progress.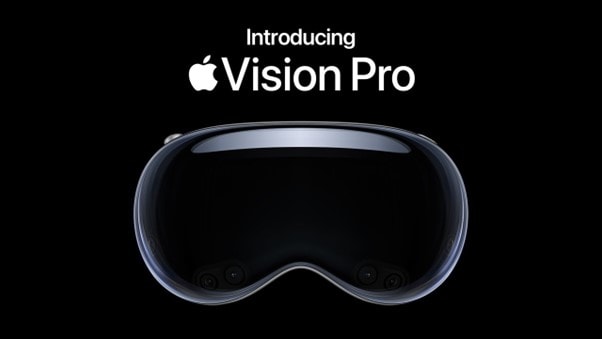 The expensive production of the Vision Pro is one of Apple's main problems. According to reports, the headset is extremely complicated and needs a number of pricey components. It is said that Apple is attempting to lower production costs, but it is uncertain whether the corporation will be able to do so significantly enough to make the Vision Pro a marketable product.
The unavailability of software is another issue Apple is dealing with. There aren't many VR/AR applications now accessible, and it's uncertain whether there will be enough interesting content to draw users to the Vision Pro. Apple is collaborating with developers to produce more VR/AR applications, but the process is cumbersome.
Industry insiders believe that the Vision Pro hasn't quite attained the degree of popularity the tech giant generally enjoys, despite Apple's traditional refusal to disclose sales data. This lukewarm response has been caused by a number of variables.
First and foremost, the headset's high price makes it unaffordable for many would-be buyers. Further impeding its acceptance are the device's restricted availability and the lack of appealing content for it.
These difficulties are made worse by rumors that Apple has significantly revised its Vision Pro production estimates. These modifications imply that the corporation might be dealing with production difficulties, which could be a factor in the headset's slow distribution.
However, there are many reasons to be upbeat about the future of the Vision Pro. The creativity and success of Apple in introducing new product categories speak for itself.
The company's significant investments in the VR and AR market show a dedication to the technology, indicating that they will probably keep improving and growing their Vision Pro and other VR/AR products in the years to come.
Even if the Vision Pro may not be off to the best start, it's important to monitor Apple's long-term plans in this rapidly changing industry.
What Does Apple Vision Pro's Future Hold?
What lies ahead for Apple's entry into augmented and virtual reality, the Apple Vision Pro, is still up for conjecture. However, there are a number of crucial elements that may play a role in the headset's long-term viability.
First of all, the VR/AR market is currently undergoing a period of fast growth. According to IDC's projections, the worldwide VR/AR market is expected to grow to a startling $100 billion by 2024. This increase is mostly due to the growing acceptance of VR/AR applications in a variety of industries, including entertainment, company, and gaming.
Additionally, Apple has a well-established track record of success when it comes to developing novel products. The company has a committed and devoted following of customers and is well known for its preference for developing cutting-edge products that provide intuitive and user-friendly experiences.
This well-established reputation could help the Vision Pro establish a solid foundation in a very competitive sector. Apple has also made significant investments to show its dedication to the VR and AR industries.
The company has hired numerous industry professionals and purchased a number of companies that specialize in VR and AR technology. These tactical steps highlight Apple's resolve to include VR and AR into its future product lineup.
In conclusion, the future of the Apple Vision Pro is still up in the air, but a number of things point to its potential for long-term success. Apple has a good possibility of dominating the developing VR/AR market if it can successfully overcome the current difficulties involved with this endeavor.
Apple's Vision Pro virtual reality (VR) headset confronts a number of serious obstacles that could hinder its commercial viability. Let's explore these difficulties in greater depth:
High Price: The Vision Pro's expensive $3,499 price tag is one of the biggest problems Apple is now facing. This price puts it much above the majority of current VR headsets on the market. This price can prove to be a significant entry hurdle for regular consumers. Since VR technology is still in its infancy, customers could be reluctant to make such a significant investment in a developing field.
Lack of Engaging Content: The availability of high-quality and compelling content is crucial to VR's success. There are currently not enough VR experiences that are truly compelling. Potential customers might start to doubt the value proposition of the Vision Pro due to the lack of depth and diversity in the material. For customers to be attracted and the expensive price of the headgear to be justified, Apple must concentrate on developing a thriving ecosystem of VR apps, games, and experiences.
Limited Availability: Another issue is the Vision Pro's restricted availability to a small number of cntires. Potential buyers who are eager to examine the technology but are unable to do so owing to their location may become irritated by this geographic restriction. The prospective consumer base could be greatly increased and adoption increased by expanding availability to other regions.
Apple has the chance to improve the Vision Pro's chances in the VR/AR industry in light of these difficulties. To raise the likelihood of success:
Price Modification: Apple may want to reevaluate the Vision Pro's pricing plan. It would be easier for a wider range of consumers to obtain if the price were to be reduced, or perhaps more economical varieties were to be introduced. This might increase demand and promote adoption.
Content creation: It's crucial to invest in collaborations with developers and content producers. Apple should actively encourage the development of compelling and immersive VR experiences since doing so would increase consumer interest in the Vision Pro. Its content library could be strengthened even further by agreements with reputable entertainment companies or exclusive content.
Global Expansion: It is essential to make the Vision Pro available in more nations. To guarantee that customers everywhere can get the product, Apple should seek to overcome logistical and governmental obstacles. With this growth, new markets and clientele groups would be accessible.
Wrapping It All
Conclusion: Although Apple's Vision Pro has the potential to have a big impact on the VR/AR market, it still has a lot of work ahead of it because of its high cost, lack of content, and restricted availability. By addressing these issues through price reductions, content creation, and international growth, the Vision Pro may become a significant participant in the rapidly developing field of virtual and augmented reality.