Alcatel 1X 2019 Review – If you were told that, you could only spend up to $200 on a mobile phone, what would you buy?
Maybe for you who couldn't care less about the latest phone or who seem to always leave your phone in public transport (accidentally of course). Then, perhaps you should read on… I shall let you know whether you should get the new Alcatel 1X (2019 model) or not. 
Given its reasonable price point, you shouldn't expect a flagship performance. However, this entry-level Alcatel 1X phone is somewhat well-equipped.
Firstly, there are dual cameras which you'd normally find them in a higher caste in the mobile phone world. Then, the look and feel are quite nice, which doesn't give you the cheap look at all. I'd wager should you show this to your mates, they wouldn't even guess that it's an inexpensive phone.
Camera
Rear camera: 
Resolution: 13MP (interpolated to 16MP) + 2MP
Focus: Autofocus
Aperture: f/2.0 + f/2.4
Flash: LED flash
Sensor size: 1/3″ + 1/5″
Pixel size: 1.12?m + 1.65?m
Video capture: 1080p @30fps
Features: Burst shot, bokeh, light trace, night mode, panorama, real-time photo and video filters, refocus, snapshot, time-lapse, video stabilization (EIS)
Front camera:
Resolution: 5MP (interpolated to 8MP)
Focus: Fixed focus
Aperture: f/2.4
Flash: LCD Flash
Sensor size: 1/5″
Pixel size: 1.12?m
Video capture: 720p @30fps
Features: Face beautification, Face Key, real-time photo/video filters'
All right, let's dive into the main reason most people buy their phones: the camera! Please note that all of the pictures here were taken with this phone (except for the product photo). 
With the dual-camera setup, you have a secondary depth camera which allows you to take a picture and change the focus on it after the shot. So if you're not happy with the shot or wish to change the focus to a different object, you can.
There is also a one-handed mode for the camera, which is handy for selfies. All you have to do is just swipe from right to left or vice versa. For instance, instead of having to reach to take a picture, you can have all the options on your bottom right or left. It's a pretty nifty feature.
Display
5.5" FullView 18:9 display Resolution: HD+ 1440 x 720 Dragontrail 2.5D glass
The 5.5-inch display has become the normal size these days. Anything smaller than this is considered antiquated. The wide aspect ratio of 18:9 is also nice to have in this segment and its resolution is 1440 x 720 pixels. So far so good..
Performance
CPU: MT6739ww, Quad-Core (4 x 1.5GHz)
OS: Android™ 8.1 Oreo™
16GB ROM + 2GB RAM
Unfortunately, since most of us are already used to fast processor, this may become the biggest drawback of this phone. Suffice to say, it's a bit sluggish. However, the stock Android 8.1 Oreo is fantastic. I certainly adore the simplicity of it. No-fuss. Plus, it does face ID too! 
Battery
Capacity: 3,000mAh
Standby time: 420 hours (4G), 450 hours (3G)
Charging time: 3 hours 30 minutes
Considering its battery capacity of 3,000mAh, this phone can last up to one day of normal usage per full charge. But the charging time is way too slow, it took me almost 4 hours to fully charge the phone. Perhaps this is something to improve on for its successor.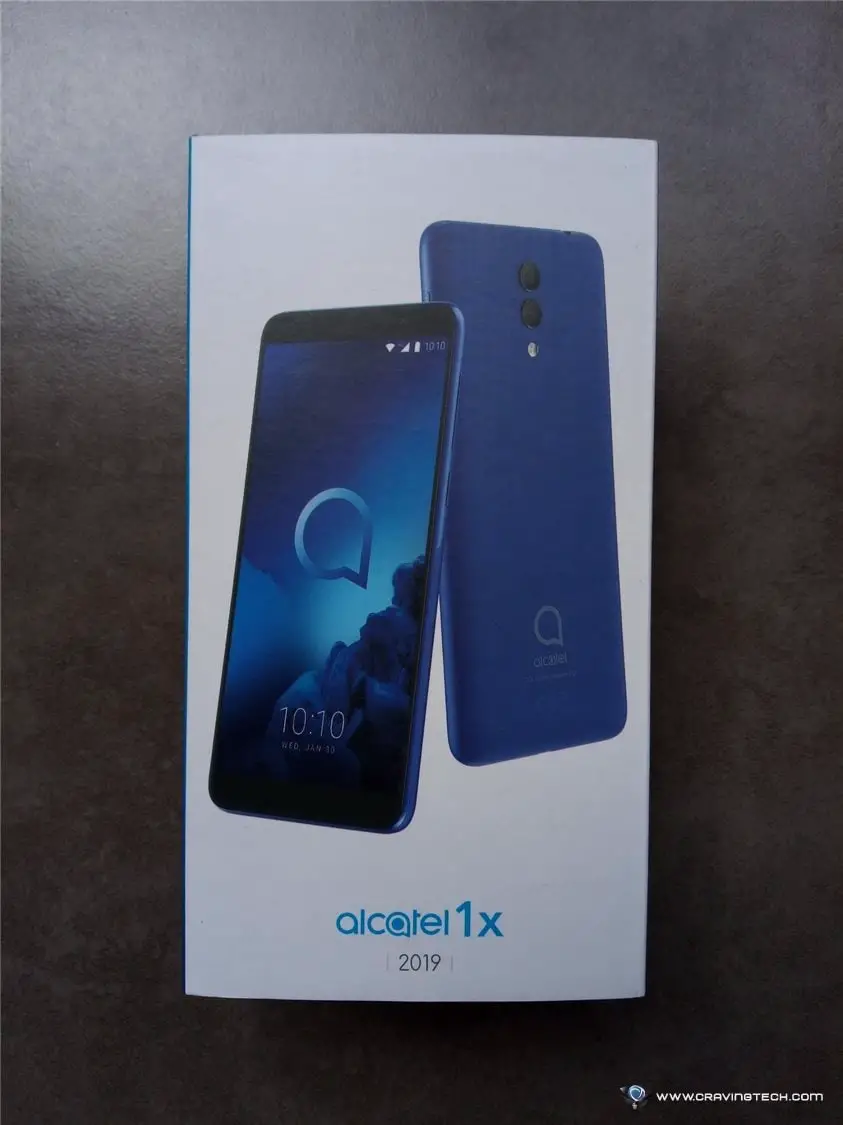 Alcatel 1X Review – Verdict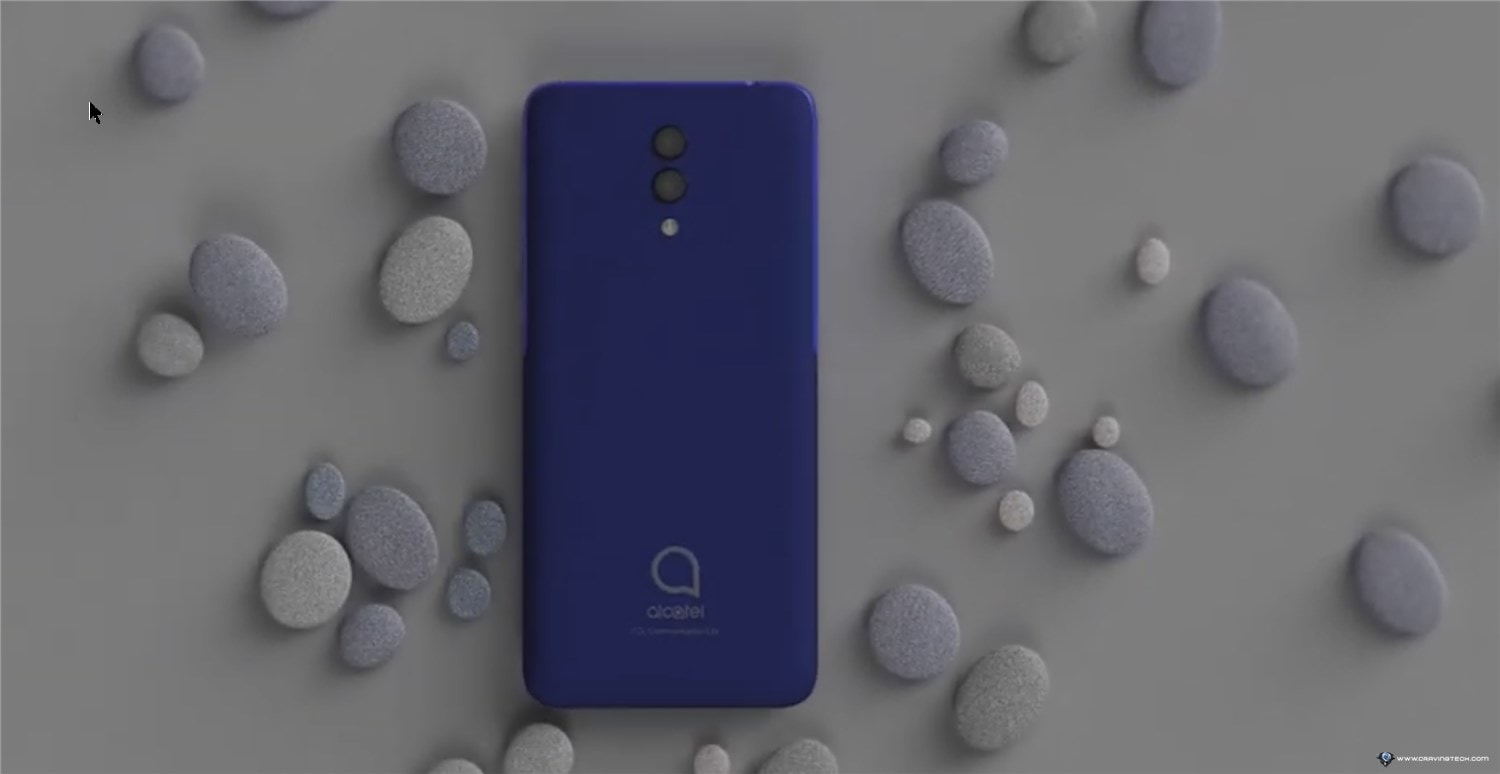 For its inexpensive price, Alcatel 1X certainly gives some manufacturers a run for their money.
If you're looking for a secondary phone, you don't care about the latest and greatest, and you do not wish to spend a lot, then this phone is your choice.
Alcatel 1X (2019) has an RRP of $179 and available to purchase at Officeworks or Amazon.
Disclosure: Alcatel 1X review sample was supplied for reviewing but all opinions are mine and not paid.