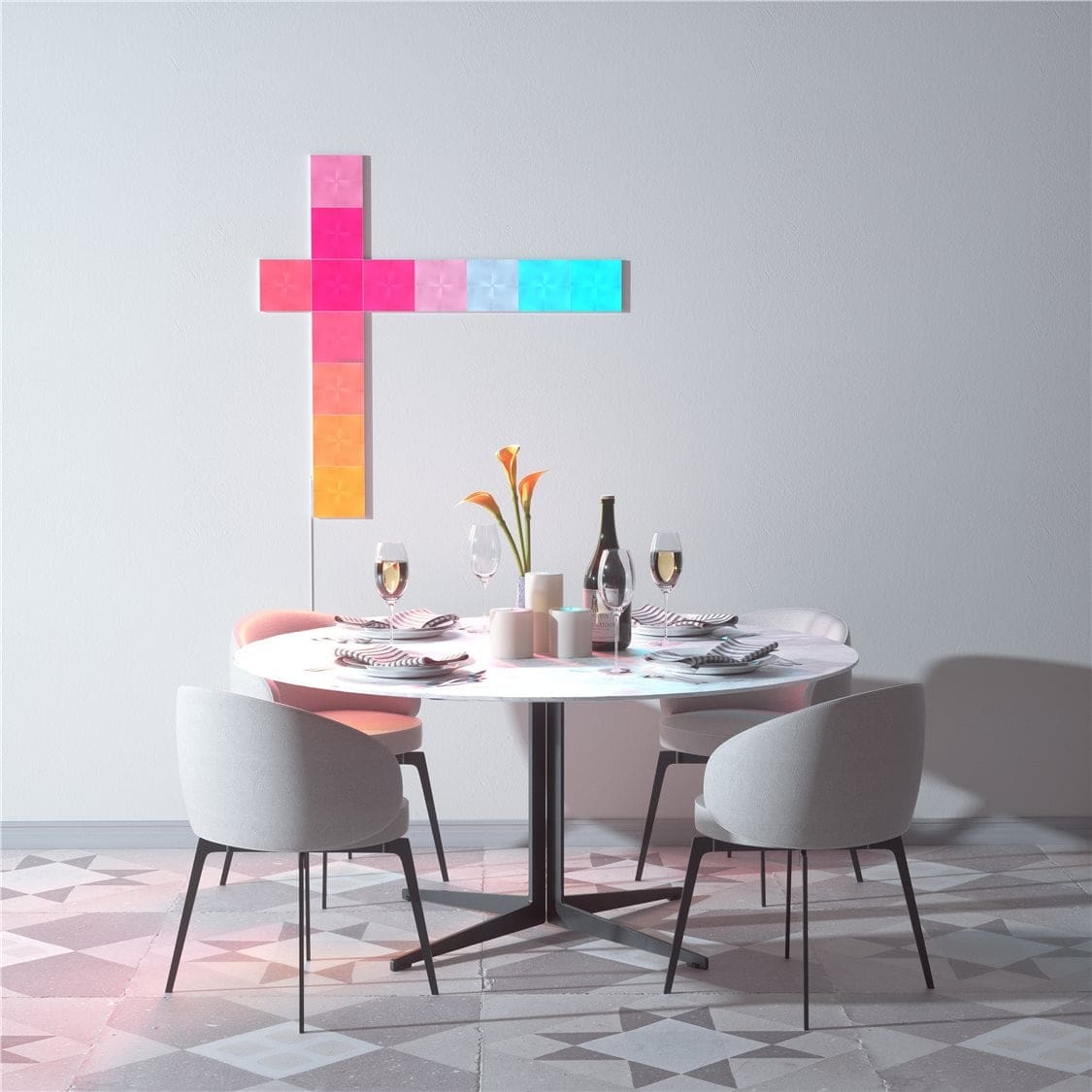 In an exciting update from Nanoleaf, it appears that you can now use the Nanoleaf touch panels to control your other smart home devices. Previously, you can touch the panels to change the panel colours but you cannot for example, use them to turn your Philips Hue Outdoor Lily spotlights at the backyard off.
If you don't know what Nanoleaf is, make sure to check out our Nanoleaf Canvas review beforehand.
The Nanoleaf "Touch Actions" will work on all other Apple HomeKit devices, and they also support "tap", "double tap", and a "long press" per Nanoleaf panel. So, you can imagine all the possible things you can do if you have the Nanoleaf panels set up in place.
You can assign the HomeKit's "good morning" to a panel for example, which will then trigger a series of actions such as turning your Hue light bulbs or a Hue Play light bar to a warm yellow, turn a smart kettle on, a smart alarm off, and more. Note that these devices will have to support Apple HomeKit and properly set up beforehand.
This is definitely an awesome update for Nanoleaf owners and we can't wait to see what else we can do with it. Of course, I hope you still remember this magic, Nanoleaf Remote which is a dodecahedron that can magically control your smart home devices?
We certainly can't wait to see what else is Nanoleaf up to next.