Wertheim Evolution Stick Vacuum Review – Spring is already here in Melbourne, which means the allergic season is upon us. I myself have a hayfever allergy (not to mention dust and dust mites), so it is pretty important to always have our carpets vacuumed properly. Dirt, dust, and other airborne particles may trigger asthma as well, among other allergies inside your house.
Thankfully, this Wertheim Evolution Stick Vacuum comes with a HEPA filtration for effective allergen control and up to 25 minutes of battery life per battery (you can swap it easily with a spare, prolonging the battery life to 50 minutes).
Wertheim Evolution Stick Vacuum Cleaner Review – Unboxing and Packaging Contents
The packaging includes many accessories like mini motorised pet brush, upholstery tool, 3-in-1 cleaning tool, and an angle attachment for cleaning harder-to-reach areas.
But most importantly, I love how this product comes with a charging stand. The charging stand serves a dual purpose – it neatly stores the stick vacuum and charges it simultaneously. It's convenient, space-saving, and ensures your vacuum is always ready for the next use. You can also store all the included tools on the stand, along with a spare battery – which is amazingly included inside the packaging as well.
Wertheim Evolution Stick Vacuum Cleaner Review – Design and Features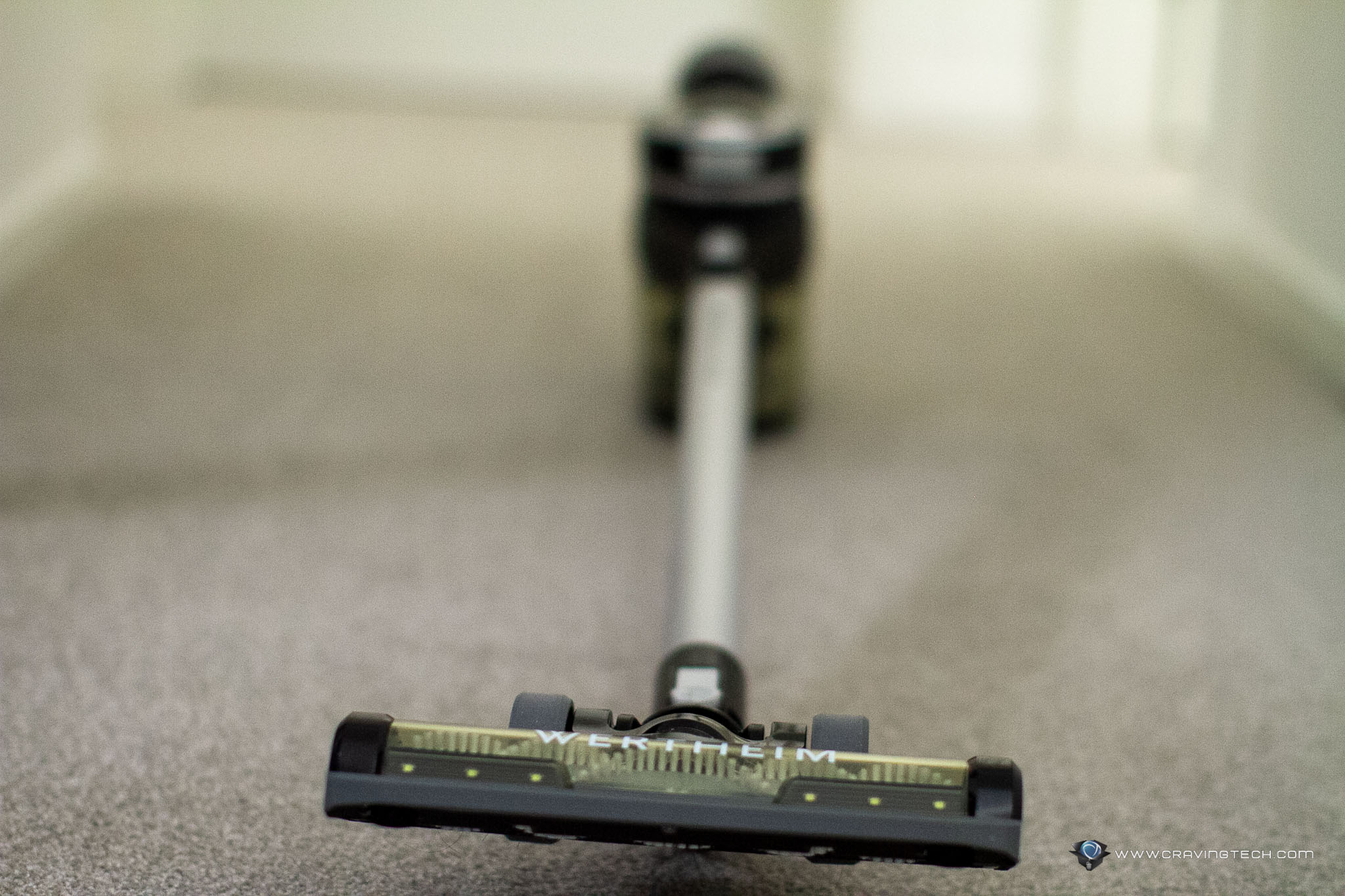 The Wertheim Evolution features a digital brushless motor with cyclone technology. This not only ensures consistent and powerful suction but also prolongs the lifespan of the unit.
Thanks to the array of included tools, cleaning tricky spaces such as corners, under furniture, and car interiors becomes hassle-free. The mini motorised pet brush is another added benefit, offering precise upholstery cleaning, especially useful for pet owners.
The powerhead, also known as the brush bar, is not tangle-free. If you have pets or family members with long hair, you may eventually need to remove or cut tangled hair from the brush bar.
Vacuuming is easy due to the continuous trigger mode. Unlike with some other vacuums, such as Dyson models, you don't have to continuously press the trigger button to maintain suction. While this approach might save some battery life as you press and release while moving to different areas, it's not comfortable for extended periods. If you have shoulder pain or RSI issues, you'll be pleased with the Wertheim Evolution as you can just press once and release while vacuuming.
The additional Boost mode offers a quick burst of enhanced suction strength, making heavy-duty cleaning tasks a breeze. The Boost mode can easily be triggered with just a press of a button. Note, however, that as soon as I activated the Boost mode, the battery life of the vacuuming session was significantly reduced to just minutes. I could definitely feel a noticeable increase in suction power as soon as I activated the Boost mode, and the brush bar made tighter contact with the carpet.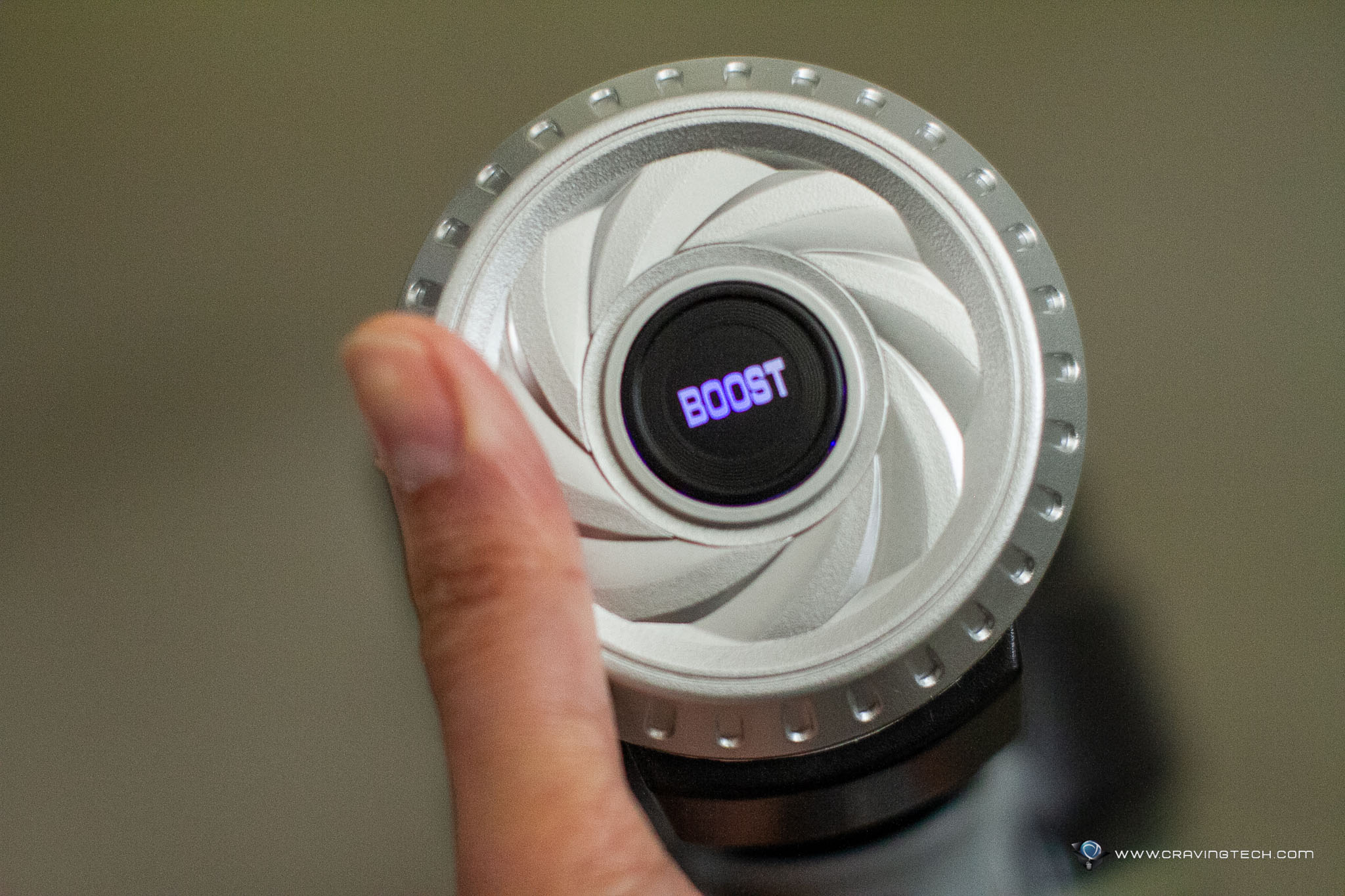 You can also easily transform this into a hand vacuum to vacuum your bed, sofa, crevices, keyboard, car interior, and other things you can think of. The included various tools are really handy and swapping them is very easy and seamless too.
The battery itself is removable – you are required to insert the battery into the cleaner for first use. This makes it easy to swap the battery to a newer one, or when you need to replace it years down the road. For larger house, it's great to have an extra spare battery and swap it when the main battery is running low. This allows you to finish your vacuuming session rather than having to wait for a recharge. No more interruptions for recharging – cleaning has never been so seamless.
The powerhead also illuminates the floor as you vacuum, making it easy to see dust and dirt in darker areas.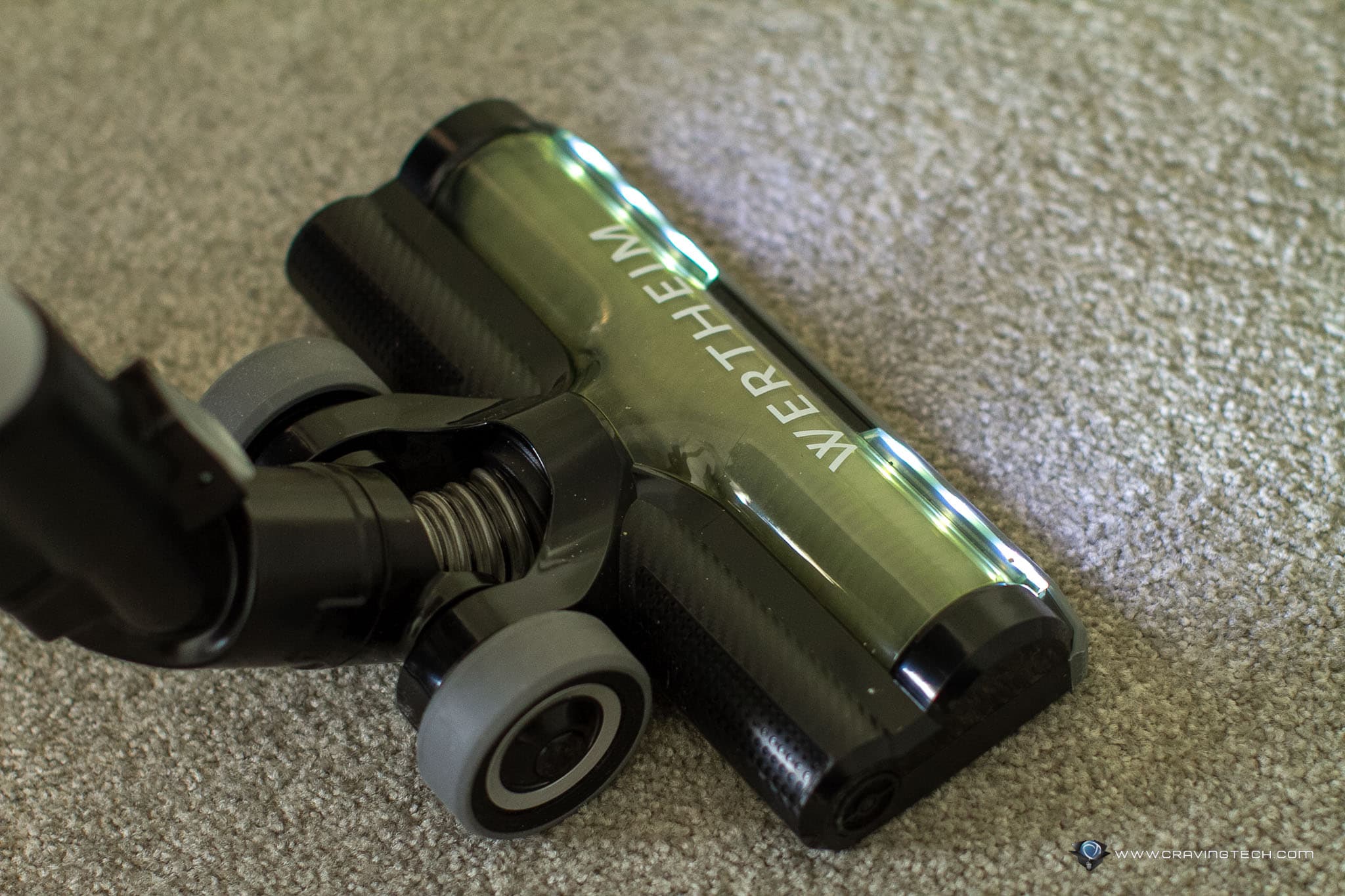 Wertheim Evolution Stick Vacuum Cleaner Review Conclusion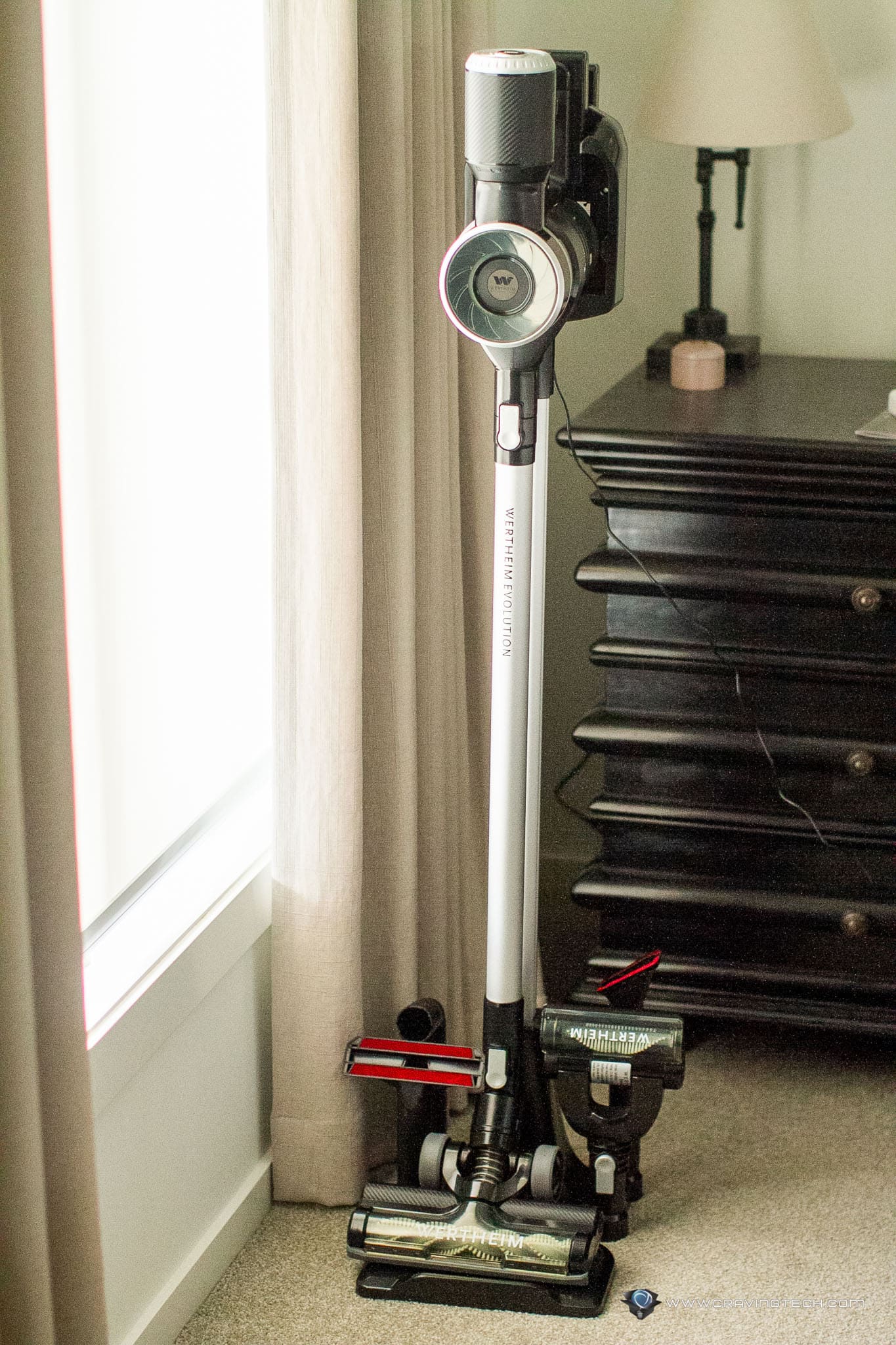 Wertheim Evolution is a good, cordless vacuum cleaner offering convenience in vacuuming your floors and all the nooks and crannies around your house. The packaging comes with different attachments, a charging stand, and even a spare battery to extend your vacuuming session when necessary.
The continuous trigger mode keeps your hands free, making the cleaning process much more comfortable and user-friendly. You can maintain consistent suction without having to hold the trigger constantly, freeing you to focus on manoeuvring the vacuum.
Regular suction power is satisfactory, as I can see dirt and dust being collected in the 0.6-litre bin. However, after reviewing many vacuum cleaners, it's clear that the suction power isn't as strong as some other models I've tested. If you have floor tiles or floorboards around your house, this vacuum should serve you just fine. For dirtier carpets, a Boost mode is available, although it rapidly depletes the battery. The brush bar is not tangle-free, so expect to clean or maintain it periodically, especially if it gets clogged with long hairs.
However, it does come with various attachments, a charging stand, and a spare battery, offering convenience and versatility for vacuuming different areas of your house.
Wertheim Evolution retails for A$799 and is available at Godfreys Australia.
Disclosure: Wertheim Evolution stick vacuum review sample was supplied for reviewing
Wertheim Evolution Stick Vacuum Cleaner Review
Summary
Comes in complete package, including a spare battery and charging stand.
Pros
Comes with a handy charging stand that can also store all the tools
A spare battery is included, no additional purchase is necessary
Continuous trigger mode makes it comfortable and convenient to vacuum
Easy to swap attachments and/or battery
Cons
Good suction, but not great unless you turn that Boost mode on
Battery life suffers greatly on Boost
No tangle-free brush head, so expect clogging when vacuuming long hairs frequently